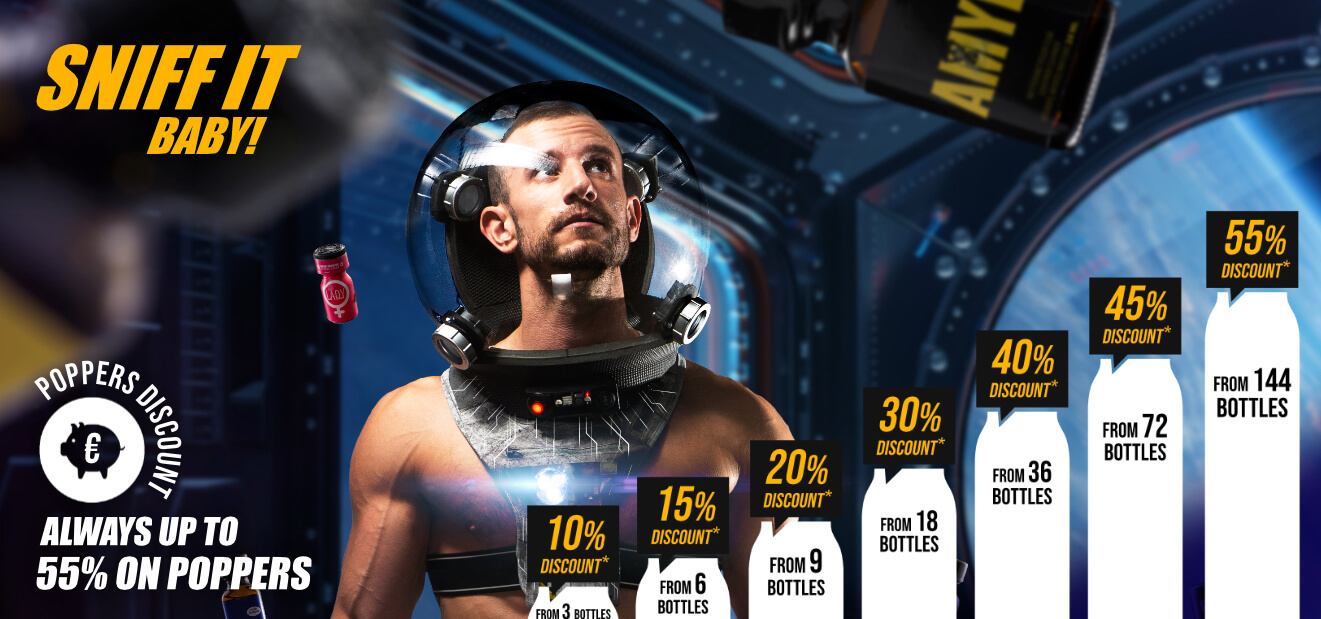 25 Produkte
Poppers equipment and accessories
With this equipment you get even more out of your poppers. We have a lot of aromas accessories in our online store, so you will surely find the right one for you.
You can choose between Poppers Sniffer Caps or Poppers Duo Power Sniffer - single or multipack, Poppers Inhaler in different versions, Poppers Holders, Poppers Leather Bags, practical Poppers Bottle Buddy, Poppers Sniffer and Dosers, Absorbers for Inhalers, Double Inhalers, Poppers Masks, Poppers Party Pockets (for single doses), Poppers Booster Screw Caps and much more.
advantages Poppers Caps in a nutshell:
enhance the aroma and the effect
for the ultimate boost
Double Booster Caps to use two poppers at the same time
Prevent direct contact with the liquid
Scent can develop better
Available for all popper sizes
Available for one or both nostrils

Buy Poppers accessories and equipment online
In our store for poppers, equipment, gay toys and much more you will also find a large selection of poppers accessories. Your order will be shipped discreetly and quickly in a neutral package - after all, your neighbors don't have to know about your fetish.
If you have any questions, please feel free to contact us!