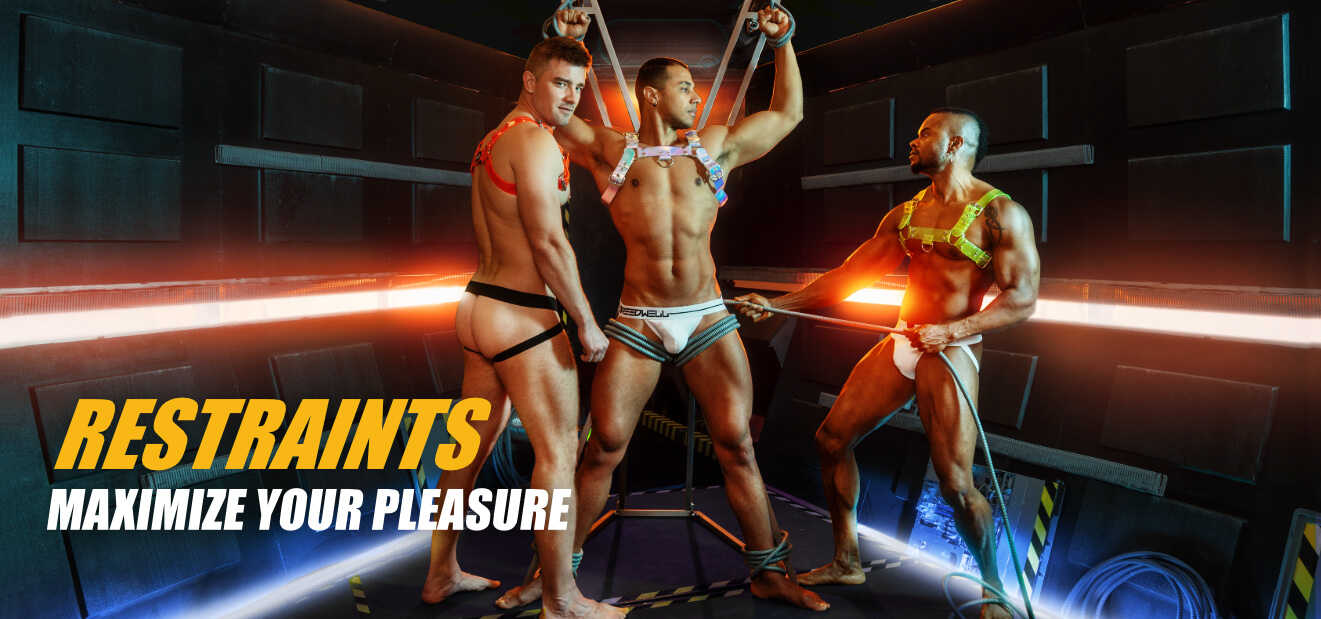 17 Produkte
No results were found for the filter!
Gay collars and leashes: get chained up!
Imagine you're walking through the park, watching this well-built guy take his dog for a walk. Instead of looking at the dog with little hearts in your eyes, your thoughts go in a completely different direction. You'd love to swap roles with his dog, have his owner put you in cuffs and lead you around the bedroom. Whether it's for puppy play or just for your role as a slave, you'll find the right collars and leashes here.
When feeling the clasp of your collar click, and the soft material around your neck, you become a beast inside? Then you'll love our varied selection of BDSM & Fetish styles. We have the right collar for you for every event and of course a leash right away, because sometimes as a slave you don't do what you're supposed to right away.
Buy collars and leashes online: make a statement that shows who you are
Do you really think that you can only wear your collar in the bedroom when your lover makes you get on your knees and make you his slave? Far from it, already at the party the cool look around your neck is your highlight, which is guaranteed to bring you lots of attention. The only agony in the matter is the agony of choice, because what may it be? Are you into submission and are a little proud slave who is only too happy to be brought to his knees?
Then a submission collar with matching chain leash is just right for you. And if you don't want to suffer alone, the SM Penis Strangle Leash can make your best piece get in the mood real fast. Look at them, the dominant gays, eagerly staring at your collar at the party and already dreaming about how they will bring you to your knees. Do you go for quality? Then you've come to the right place:
comfortable materials for your neck
perfect size adjustability for any circumference
diverse selection to spruce up your BDSM look
compatible with a variety of leashes thanks to convenient O-rings.
Shopping with us is worthwhile, by the way, even if you are not a slave at all. Maybe you put your collar around the neck of the next horny gay and take him on a leash?
BDSM variety thanks to different styles
The collar is an all-rounder that you need to have with you at every party, just like poppers. You are proud, gay and know exactly that you can easily set new trends in fashion. The gays look up to you, knowing that a gay man always knows what is fashionable right now.
So don't make the mistake of forgetting your collar when you go to the next party. Whether yellow, blue or red, made of high quality leather, you are visually guaranteed to be a highlight. And inside your pocket the leash is waiting to be used, always in reach, if you have met a hot guy who should not only grab your ass while dancing, but take you by the leash and kidnap you from the party home.