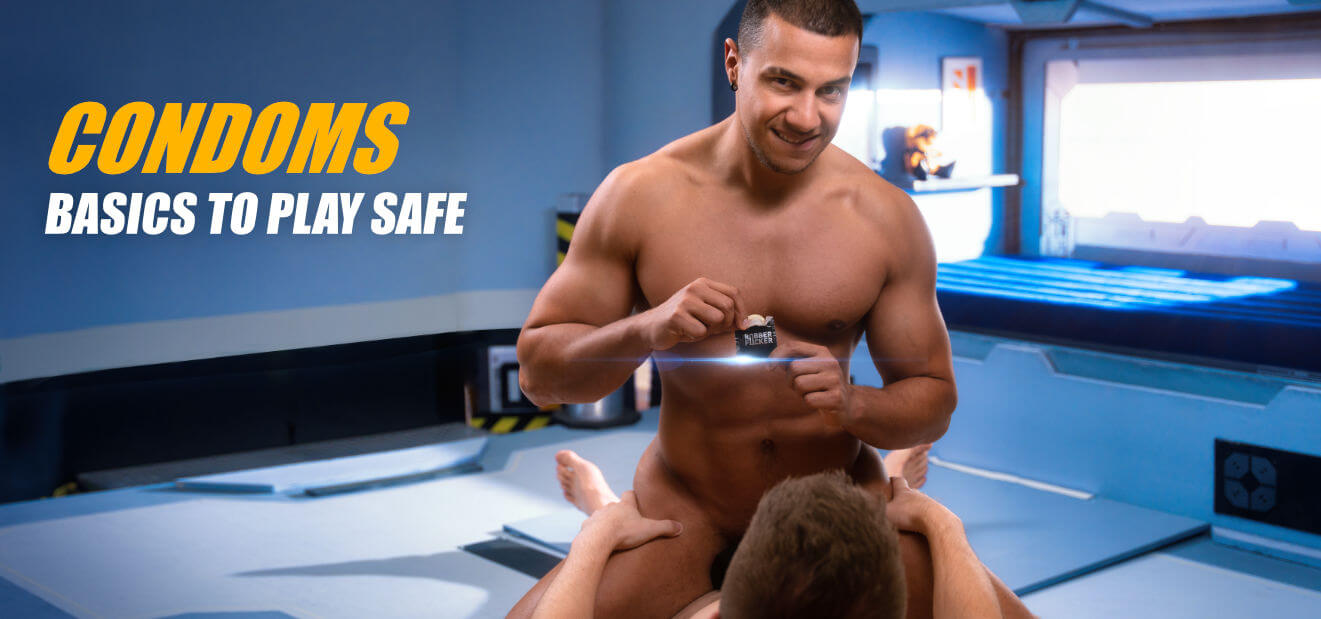 4 Produkte
No results were found for the filter!
Condoms extra strong: For hard sex among gays
Condoms are the be-all and end-all for safe sex, there's no denying that. But if you look at the diverse selection, you will notice that there is more than just the standard rubber. You want to give your partner a really hard time? Then our extra strong condoms are just right for you. These rubbers are the potency and aid that lets you last even longer. With a wall thickness of up to 0.1 mm, you can easily protect yourself from squirting too early.
Extra strong for extra fun, so you last longer and at the same time ensure maximum safety. During anal sex, the condom is more stressed, because it is damn tight back there. So that there is no unpleasant surprise, the super strong rubbers with extra thick walls protect you reliably. Therefore, you do not have to do without wearing comfort. Our extra-strong condoms still feel pleasantly thin and put your dong in the limelight.
Extra strong condoms: less sensitive, more durable - ideal for gays
At the sight of the sweet ass in front of you, your cock is already doing capers? You're not alone, coming too soon is a common problem among gays. The narrow pleasure canal can cloud your senses during anal sex. Fortunately, there are suitable condoms that can solve the problem in no time. They protect, they fit and they provide longer and hot fuck fun during gay anal sex. If you want to take your pleasure to the extreme, grab some poppers , put on an extra strong rubber and slather his ass with lube. If you can rely on your condom, the sex will be especially horny:
high wall thickness for secure protection
long lubrication with the extra portion of lubricant gel
maximum safety, even in a tight ass
hard-wearing and resilien
Many of our extra-strong condoms come with a layer of lube, for a slippery pleasure. Plus, you can use water-based lubes to get past his rosette with ease.
Extra strong condoms for more safety during anal sex
Especially when it comes to anal sex, maximum protection is required. The friction is significantly higher than in heterosex, because the ass is tight. So that you can fuck more freely and not constantly worry about possible incidents, you need the right condom. Extra strong makes you a super lover, because with it you are free and wild. No worries about a possible incident, because these rubbers protect you reliably.
Of course, you will find only tested quality brands that support you while fucking. It's best to always have one of the extra-strong cum catcher in your pocket, because that way you're also well equipped for the spontaneous fuck in the club. The wall thickness of up to one millimeter offers reliable protection, without the feeling suffering. You'll feel it like never before and also last longer.
How long can he hold your strong dick, if you sink it again and again powerfully in him? You have what it takes to hold out, does he have it too?