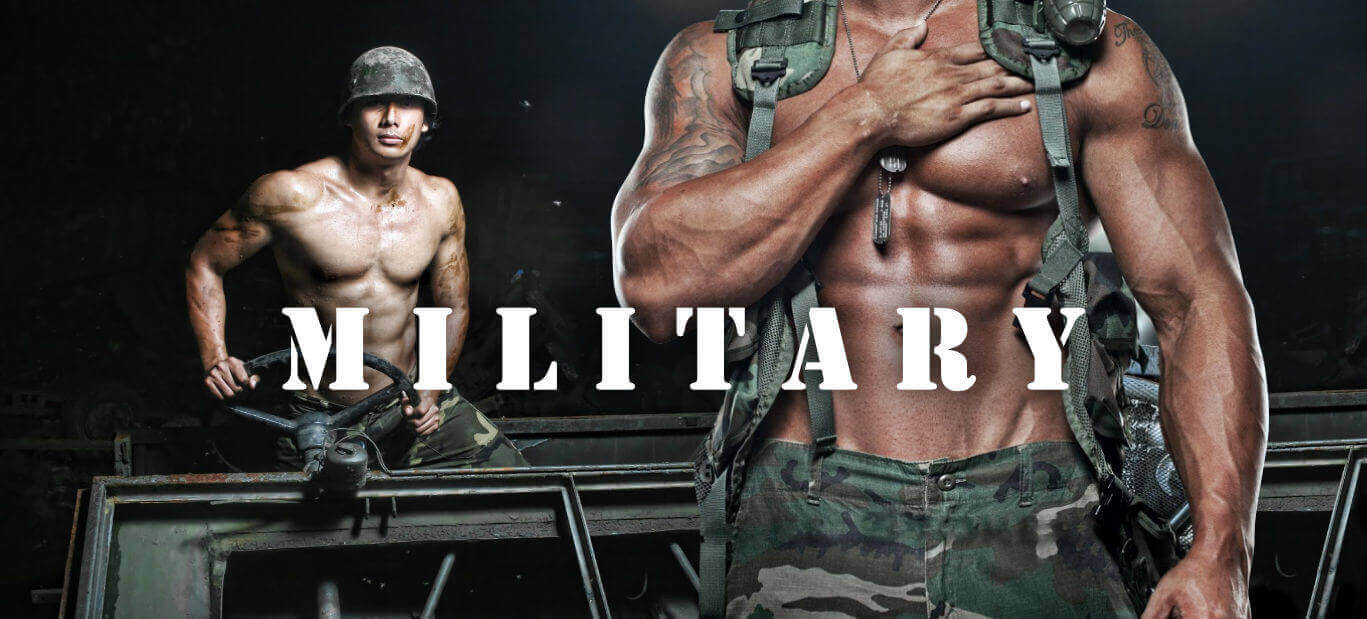 24 Produkte
No results were found for the filter!
Military: Make your gay lover stand at attention
His penis is not the only object that stands at attention when you enter the room. As a proud military gay with BDSM preferences, you'll naturally make him salute you and pay his respects. Does he dance out of line? Then you always have the necessary equipment at hand to tame the unruly recruit. Doesn't his little ass look hot when he does 50 punishing push-ups on the floor in front of you and his muscles tense up.
What do you think, how hot the sight is only when you have given him a matching plug? Actually, your gay recruit should have known better because the BDSM fetish is finally known that unruliness is not a good idea. Whether you let him cuddle a bit with the military teddy as punishment and watch him closely? The sight could get pretty hot.
Show off your role by dressing perfectly
Military drill plays an important role in roleplay, as it can be wonderfully combined with your penchant for BDSM. Especially the new recruits are the ones who still need strong education by the sergeant major. With us you will find the equipment to achieve not only a strong dominance with your presence, but also to give emphasis to your role through your outfit.
Your little recruit will learn what it means to disobey the sergeant major. Push-ups will be his smallest problem, because after all you still have your baton and a suitable lubricant at hand. But for now, enjoy your poppers and enjoy the sight of his muscular upper body while he struggles with push-ups in front of you. Afterwards you can think about how your game will continue:
give him a mask and turn him into a military slave for good
Find out what your baton and the lube can do
Put him on a camo collar and lead him to a special unit
Did he really think that he would be allowed to go to the parlor after doing a few push-ups? Well, he was wrong, because you're not just a military gay, you're a real drill instructor.
Left, two, three, four - let him march
Completely naked he stands in front of you, looking with fearful eyes at your baton that completes your SWAT outfit and awaits your orders. Can you imagine how hot it looks when he marches in front of you with his recruit cap and his naked body? His bobbing penis must not upset you, after all you are the boss here and nothing can distract you.
Such a baton on the outfit already has a certain effect, so you don't have to worry that your little recruit won't obey you. Already at the gay party of the year you can attract the attention of others with your SWAT uniform. And at the latest, when you let your recruits march for you and they are all grateful when you leave your club on your vest, even the last one will feel what a strong guy you are. Let someone say again that there is not enough drill in the military. With you it looks completely different.