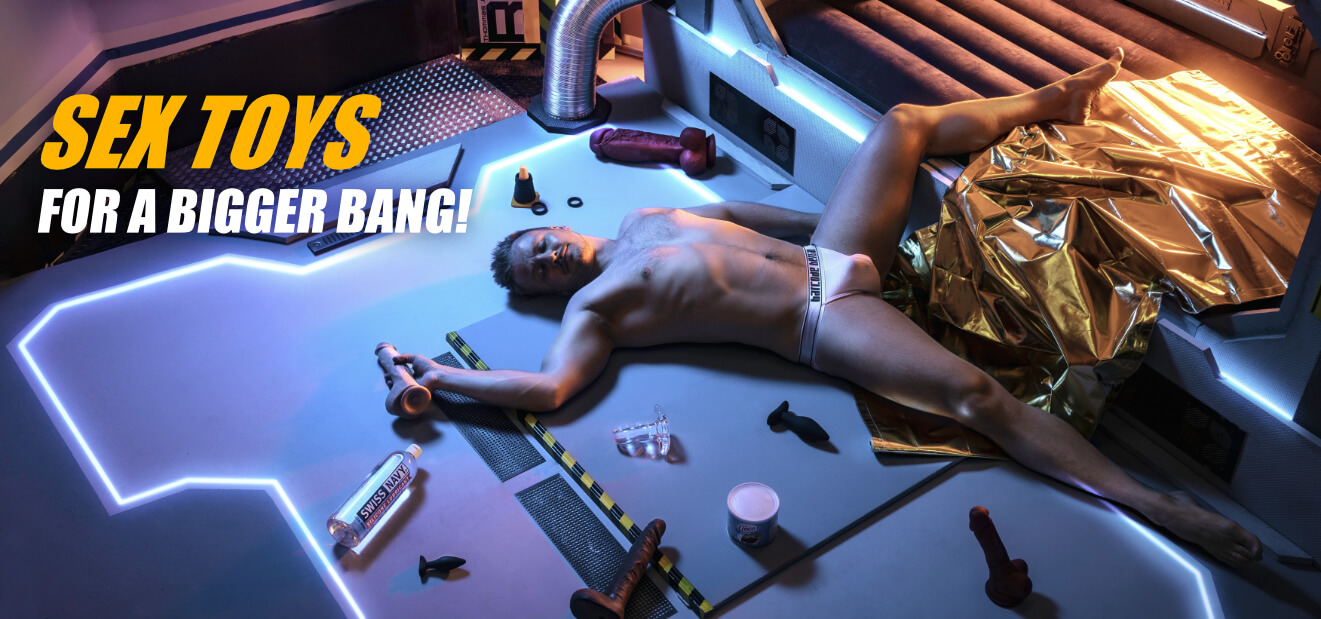 13 Produkte
No results were found for the filter!
Anal electrostimulation - the pleasure in a class of its own
Tom Rocket's knows the pleasure of anal electrostimulation like no other. We offer a comprehensive collection of shockingly pleasurable anal electrostimulation toys and plugs. Our electro toys for the "backdoor" are exclusively from the leading companies in this segment.
What is the appeal of anal electrostimulation?
Stimulation current devices were originally developed for medical physical therapy to relieve pain from nerve damage as an alternative to prescribing drugs and chemical therapies. The same principles are used in the development of sex toys for erotic electrostimulation for the anus. However, the focus here is on developing safe devices for pleasurable stimulation of the nerve cells in the erogenous zones.
With E-Stim (short for electrostimulation), everything is possible: from tender to hard, between pleasure and pain, from reward to punishment. All devices in Tom Rocket's range offer the possibility to choose between different levels of intensity. From a pleasant tingling sensation, a gentle massage, penetrating vibrations to hard, thrusting pulses, our E-Stim dildos and plugs offer you the complete range of anal pleasures.
Are there different toys for E-Stim?
In Tom Rocket's online store you can choose between different types of anal e-stim devices:
Plugs
dildos
Prostate vibrators
Depending on your preferences, you can choose the right anal e-stim device for you. Do you prefer to stretch with an extra thick plug or do you prefer the extra deep penetration with an anal probe? Your first experience with electrostimulation will be breathtaking for you. You will be thrilled and twitch all over your body when you switch between vibration and electrostimulation in your backdoor.
Anal electrostimulation and BDSM - does it go together?
Oh yeah, anal e-stim and BDSM actually go very well together, provided your sub is into it and is hardcore. Depending on the type of play, you can decide whether you want to spoil your bottom with gently tingling waves of e-stim, or you can tract him with hard, throbbing impulses until he writhes lustfully and begs for release.
Highlight for friends of power games around orgasm control: Provided you are willing to experiment, the pleasure of a prostate vibrator with E-Stim function can be increased to forced emasculation.
And the best part? With many toys for electrostimulation, vibration and e-stim intensity can be controlled via an included remote control. So you can dominate your sub on the go - in a restaurant, club, gym, or wherever you want to exert sexual control.
How can I safely play with electrostimulation sex toys? What do I need to pay attention to?
Legitimate and important question. We all know how dangerous electricity is. However, the devices for erotic e-stim work with direct current, which is less dangerous than the alternating current that comes from the wall socket. As long as you follow some important rules, you are on the safe side:
do not place electrodes in the head area,
electrostimulation in the area of the larynx and throat is also taboo,
no games with electrostimulation if the partner has a heart condition, especially not in case of cardiac arrhythmia
. Remember: Electricity must never flow through the brain, heart or throat! If you follow these basic rules, you can experience safe and tingling fun with electrostimulation.