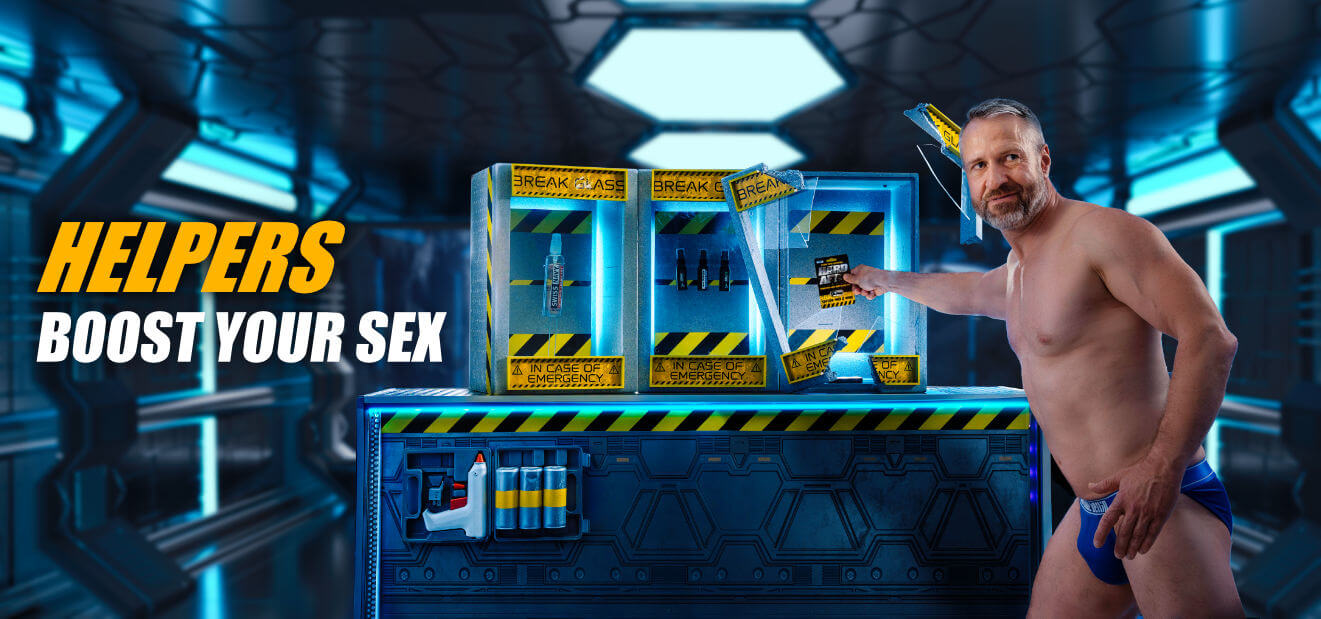 6 Produkte
No results were found for the filter!
Deep throat spray: For the blowjob of his life
You love nothing more than to drive him crazy with your mouth? But your damn suppository puts a spoke in your wheel every time, because the gag reflex triggers you hard? Fortunately, there are potencyproduct and tools that let you become the Deep-Throat-King. With them, you can even get the big XL cock of your lover so deep in the throat that you can touch his shaft with your lips. Bet he'll never want to be sucked by another guy after that!?
The deep-throat-spray is a aid that will give you that special blowjob without you having to strain and without you suddenly throwing up. The secret? Your uvula is gently anesthetized and you can swallow cocks that you would otherwise only have up to the glans in your mouth. Now, if you overstretch your head back and straighten your throat, he can penetrate you to the hilt and will learn to love you for that alone.
Spray for the blowjob with memory guarantee
You want to show your new lover that there is no hornier guy than you on the gay market? Then give him a blowjob like he has never had before. First hit a few poppers so that he can feel his hard cock pulsating in his pants. He is horny and you know it. And you will make sure that he gets the experience of a lifetime. Because you are the BJ god, you swallow his cock deeper than he has ever experienced. Rely on deep-throat-sprays for their positive properties:
a real secret weapon for the perfect blowjob
natural means that suppress your gag reflex
easy application directly before the blowjob
pleasant taste without disgust factor
The gag reflex is the biggest problem during a blowjob and if you are sensitive, all training is useless. Although the more experience you gain, the less likely it is that you will spontaneously puke, but the constant gags are only a pleasure for fans of gagging. So why not make sure that he can stick his best member deep down your throat and you take in every pleasure with a smile. Not even his nutting can overwhelm you now.
Deep-throat-sprays: short sprayed is half blown
Your lover doesn't even have to notice your little dirty aid. Shortly spray in the throat and you smell pleasantly of peppermint from the mouth. Now you can wriggle down on him, get his already pulsating rod out of his pants and push him very slowly, very deeply and above all incredibly intensively into your mouth until the stop. You want an extra tip? We'll be happy to tell you: lie down supine on the bed and let your head hang a little over the edge of the bed, downwards. Now when he penetrates you, your throat is in a straight channel, so he can actually come deep all the way. Thanks to the deep-throat-spray, you don't feel any irritation and thanks to the anatomical change, he can slide in so deep that his balls slap against your forehead. Do you really think this guy will ever forget you?