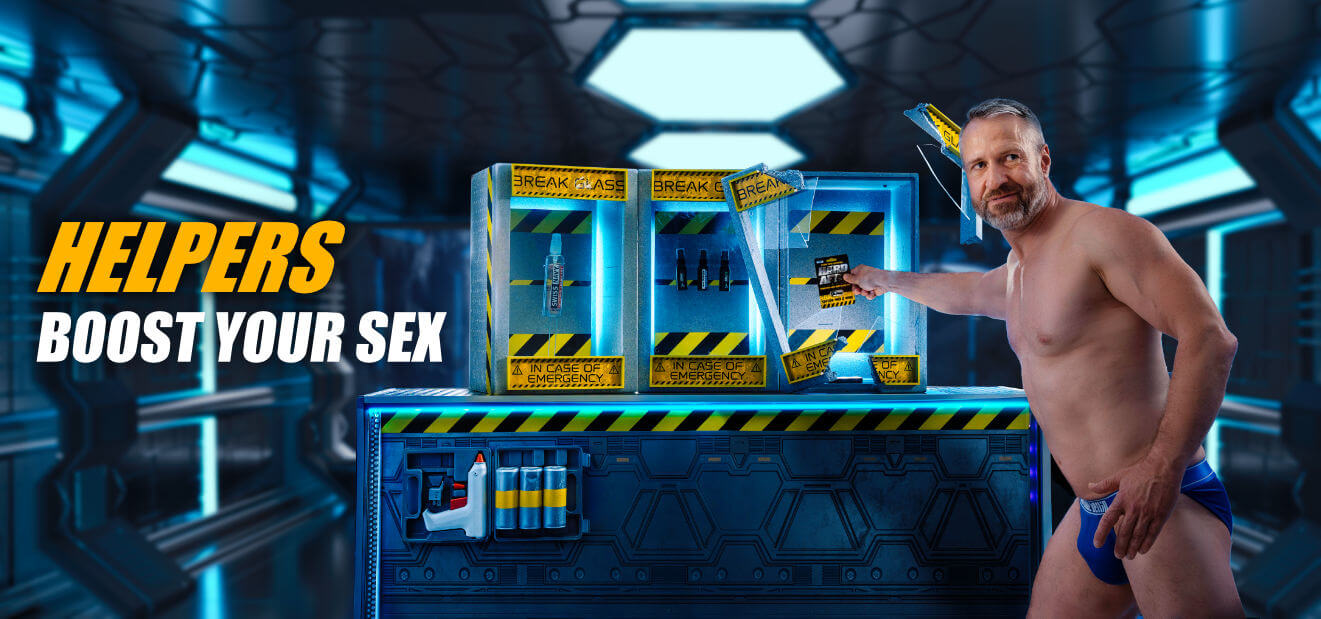 5 Produkte
No results were found for the filter!
Anal sprays: The desire of deep experiences
Whether it's your first time getting fucked or you've been enjoying the hot feeling of anal play for a long time, the fear that it will hurt and the associated overcoming is there. So that you can just relax and enjoy, we have a lot of sexual enhancers and tools that will help you in any situation to better and smooth sex. Because the anal area is sensitive, you're very nervous and that is quite normal. But so that you don't have to count on pain, we have the right answer for relaxation and letting go for a horny anal sex session - with anal sprays.
Anal sprays are a tool that lightly numbs your sensitive hole and gives you a relaxed feeling for his cock. They are also wonderful for fisting or using large XL toys. Be careful, however, so that you no longer properly perceive your limits due to the anesthesia! With the innovative spray you always have, in handy size, your support to open relaxed and let his hot trusts in you. Thus, even the first anal sex of your life will be a moment of pleasure that you do not want to forget.
Relaxation aids: No tightening, no pain: This is how anal sex gets hot
You've taken a big hit from your poppers, the rush kicks in and all you want to do is fuck? You notice how your hole opens and you just want to feel his hard cock ramming inside you?! To make fucking problem-free, lubricant may not be missing, of course, but also a drawn anal spray, lets nothing stand in the way for a hard fuck anymore. Due to the slight cooling of the anus, the feeling is fully preserved, but the sphincter muscle is even better relaxed. So, your partner can penetrate you with his XL cock without any problems. Also great for solo sex with extra-large toys. Our anal sprays offer you:
- Skin and mucous membrane friendly ingredients
- oil and fat free substances
- dermatologically tested
- hot and relaxed anal sex
For a hot fuck a proper preparation is necessary. In addition to douching, lubricant gel and an anal spray are also part of it to take away tension and anxiety, as the spray relaxes the muscle in a few minutes and makes you ready for his fuck hammer. Not only can you feel it, but you can see it too. When you spray his butthole with one of our sprays, you can watch him open up and beg to be taken by you. From now on it's just horny and deep.
Is it going in? And how it's going in! - with relaxing help, in any case
Your new XL fisting dildo is standing in front of you in its monster-glory?! You fear when you bought it your eyes were bigger and greedier than your tight rosette?! You will never manage that?
And how you can do it, by preparing yourself properly for him! The indispensable lubricant pulled out, and you reach for fortunately more - your anal spray. With it, nothing stands in the way of painless anal sex - whether with your delicious toys or the hot guy. Mega toy or fat, twitching tool lubricated, spray on your sphincter and hold a moment. Now lubricate yourself nicely and you slowly lower yourself onto the object of your desire. Your anal canal is stretchy, it's mandatory to overcome the sphincter ring. Bravely you put on his fat glans or the tip of the toy, and then you feel with relief the numbing and relaxing effect. You can't help but moaning loudly as it pierces you, with the help of the spray, and you let yourself be filled more and more by your toy or his hot cock, until you have made it all the way.
Congratulations! That'll do pig.