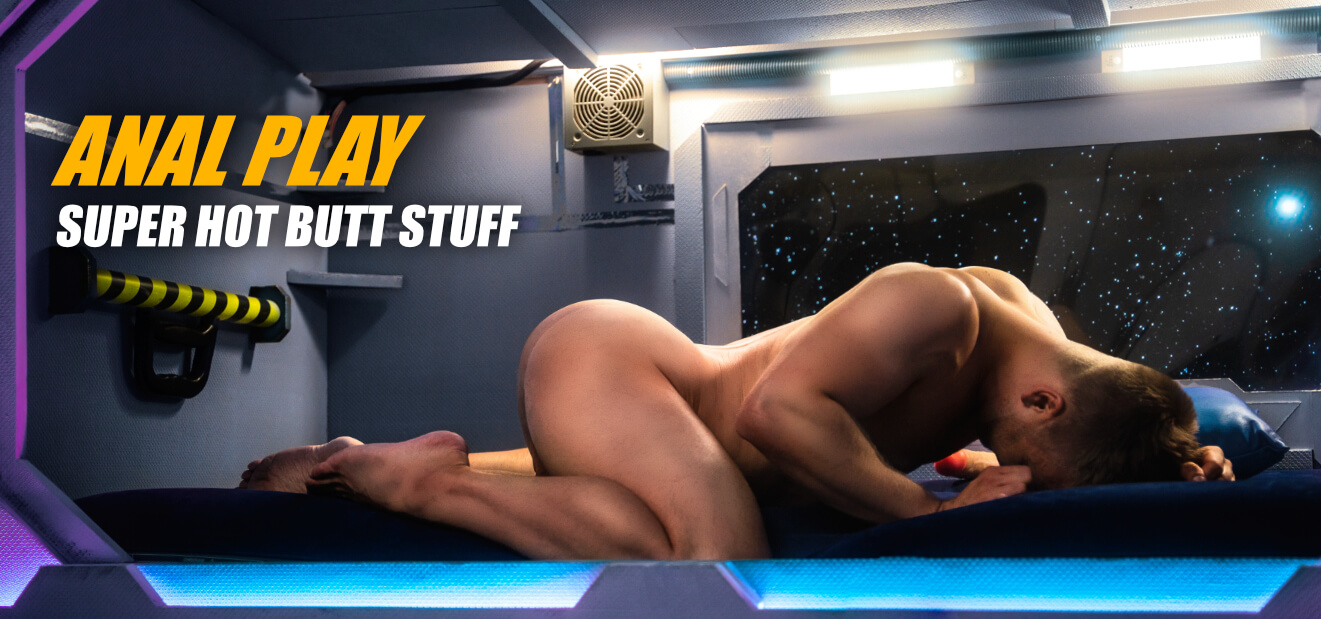 5 Produkte
No results were found for the filter!
Specula and Anal Spreader at Tom Rocket's
Our selection of anal toys leaves nothing to be desired. We carry dildos, plugs and vibrators for beginners and advanced. Whether you're looking for toys and accessories for vanilla play or hardcore kink, you'll find them here. And for clinic sex lovers, we've also included anal spreaders and speculums in our range for really hot anal stretching to the limit of your possibilities.
Speculum and anal spreader - what is this?
A speculum is actually a medical instrument for examining body orifices. Medical specula (yes, that's the plural) are available for the nose, vagina and rectum. It is the latter that we are most interested in here at Tom Rocket's gay sex online shop. The anal speculum (alternatively also rectal speculum) is inserted and then opened to stretch the sphincter muscle. The speculum allows free access, classically for an examination or for taking a medical sample, for example. In contrast, the anal spreader has no opening, but closes the spread anus.
What is the attraction of playing with speculum and anal spreader?
These toys are often used in the setting of a BDSM session. The anal stretching with these special instruments sharpens the senses of the submissive partner. The bottom opens up to the top in the proverbial sense.
Quite similar is the use of specula in clinic sex role plays. In these role plays, there is also a power imbalance. One is the patient who has to "endure" the treatment or examination because he submits to the apparent medical competence of the Top who orders this treatment.
What are the different types of specula?
For one thing, the stretch toys differ in size. Our top model has two blades which, when closed, are inserted about 10 cm deep and, when open, stretch the anus up to over 7 cm.
Anal spreader - the ultimate rectal stretch!
With the Trillium Steel Lock anal spreader you will experience the ultimate anal session. The shape of this toy is reminiscent of a medieval torture instrument, which was notorious for being called a spreader. After insertion, it is opened by turning a screw and can then even be locked with a lock and secured in this way against unwanted removal or penetration. You can be sure that this toy with a stretch of almost 6 cm and a weight of 900 grams will leave a lasting impression.
Tips for playing with a speculum and anal spreader
speed: Even beginners can have fun with the speculum and anal spreader, but they should not leave common sense aside. Extreme stretching games can lead to injuries. Therefore, always take it slow and work your way up to greater stretching gradually.
consensus: As with all types of kink and BDSM play, all parties need to discuss their desires and boundaries before engaging in extreme play. When in doubt, always play with a safeword.
hygiene: Our specula and anal spreaders are made of stainless steel, which is easy to clean with water and a cleaning agent from our fetish drugstore.


Order sex toy cleaner discreetly now!