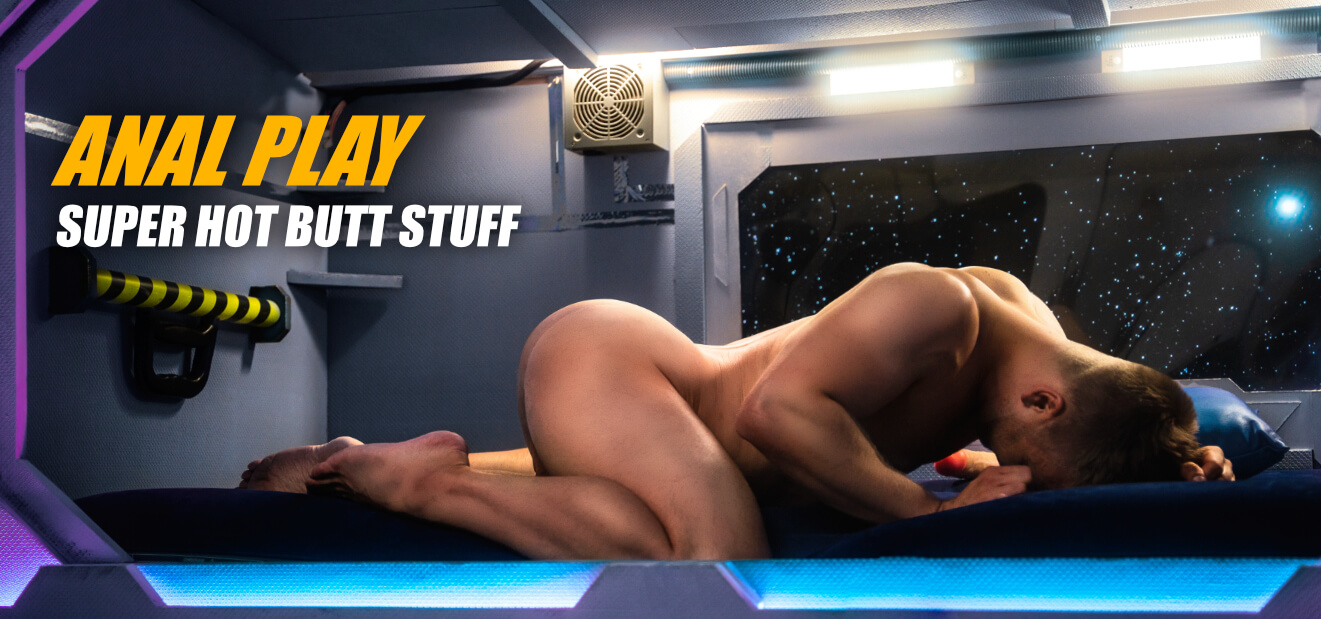 311 Produkte
Anal Toys - not only for gays, but for all who like it anal
What are anal sex toys? Anal toys are hot sex toys for the butt. With the help of special toys, you can stimulate your erogenous prostate, for example. In addition, you can gently pre-stretch your narrow pleasure tunnel for unbridled anal sex with your partner. The generally smaller and thinner shapes of anal toys for men in combination with a good lubricant make insertion noticeably easier. Through the parallel stimulation of the rear entrance and the penis, you will experience hardcore orgasms that you will never want to miss again.
More fun with anal toys
Experience pleasurable moments during masturbation or together with your sweetheart. The buttocks and especially the anus are covered with a lot of nerve endings - ideal conditions for extensive massages and intensive care. The anal pleasure gives you an incomparable gain in terms of sexuality. For example, pulling a plug out of you while you come will noticeably intensify your climax, because the sphincter muscle wraps around the tightest part of an anal plug. During the contraction while you climax, you feel the sex toy additionally inside you. Each toy has a different stimulation. Whether you're a beginner or advanced anal sex enthusiast, you're sure to find what you're looking for in our selection of anal dildos, plugs and anal toys.
Advantages of Anal Toys: What brings pleasure from behind?
The advantages of anal sex toys are obvious: Due to the diverse designs, you expand your sexual horizons as well as your sphincter. Especially in long-term relationships, the use of toys provides new impulses that revitalize the love life. Vibrations and different surfaces irritate your most sensitive regions and let your horniness take on completely new forms.

Your advantages at a glance:
expansion of the sexual horizon
more fun during sex
varied pleasure play
easier anal sex (fisting etc.)
exciting foreplay
ideal stimulation of the prostate
more intense orgasms
Order anal toys for gays in gay store
You will master the erotic journey to the center of pleasure with reliable companions. Therefore, we cover all facets of the anal arts. Thus, anal showers prepare your anus ideally for the unrestrained pleasure play with your significant other. Dildos and vibrators in many colors and shapes will give you additional pleasure during self-sex. Butt plugs are one of the classics for anal pleasure. You can wear them inside you for a long time. For example, you do this in public and feel the stimulation and excitement all day or let your partner know about your "little secret" in due time. For BDSM lovers, we offer Specula and Locks, among others. With a speculum you can explore the back entrance in an intense way. Alternatively, you spread your anus little by little with the help of a lock. First you spread the plug open. Then your partner locks the lockable anal spreader with a padlock. This way you can enjoy hot dominance games. With a sufficient portion of water-based lubricant you improve the penetration.

Of course, we also have aromas/poppers, giant dildos and plugs, double dildos and much more to offer. In other words, you can get everything you need for unrestrained anal pleasure. Order right now and embark on new sexual climaxes!