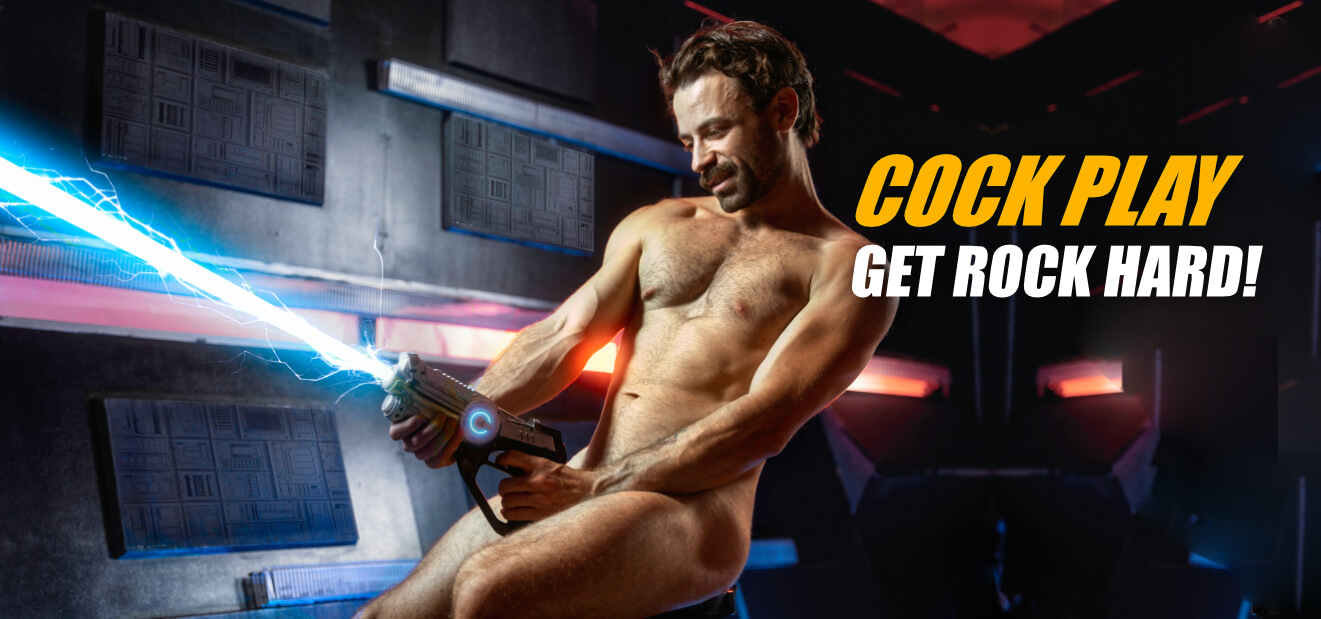 15 Produkte
No results were found for the filter!
All products for penis enlargement
When it comes to hot cock play, you can't forget about penis enlargement. If you put on such a penis sleeve, it will feel more wicked for your partner. Not to talk about the randy optics. Because as everyone knows, you eat with your eyes first!
What is penis enlargement?
Penis enlargement, also called penis sheath, penis sleeve or penis extension, is a very popular sex toy for men. This useful gadget is made of silicone, TPE or latex. Thanks to these soft materials, the penis sleeve encloses your dick, fits securely and is still comfortable to wear. Depending on the model, it will make your dong longer and/or thicker and provide greater pleasure simply because of the change in dimensions. In addition, some models have nubbed or grooved textures on the surface, making the act even more intense.
The use of a penis enlargement briefly explained
You just have to put on the penis sleeve and you can start using it right away. Give it to your slut from behind, grab his hair while slapping his ass properly or give it to him calmly and gently until he begs for more. Everything is allowed that brings fun!
Seriously, the penis sheath gives you more volume and a few extra inches! With it you can give your lover a big surprise - in the proverbial sense!
Are there different variants of penis enlargement?
In our online store you can choose between many different shapes, materials and sizes. Some penis extenders, which you can pull over your dick, completely replicate a penis, with glans, prominent veins and all the trimmings. But there are also models that you have to attach with a harness like a strap-on.
What else you have to consider!
A penis sheath made of TPE is very flexible. It adapts to your shape and size or can be cut to the desired length. You pull it over your boner like a condom and you're ready to go. During anal sex, however, you have to keep in mind that a model without a testicle ring can slip off. In the worst case, it will disappear into your partner's rectum. The danger exists especially if a lot of lubricant is involved and you fuck particularly passionately.
Which lubricant should I use with the penis sheath?
With almost all variants of penis enlargement, it is best to use a water-based lubricant. Silicone gels are sometimes incompatible and can cause damage to the surface of the product. Pay attention to the instructions in the product description or in the user manual.
Order the right water-based lubricant for your penis sheath here!
Condoms and the penis sheath!
A penis extension is not a substitute for a condom! Neither does it provide contraception, nor is it suitable for protection against diseases! In addition, it can also not be used together with a condom. The friction of rubber on rubber can damage and tear the condom.
Proper cleaning and care for your penis enlargement
Cleaning and care are child's play: wash the sex toy thoroughly after use with water and some mild soap. Then spray it with a disinfectant, let it soak in and wipe it dry.
Find the right toy cleaner here!