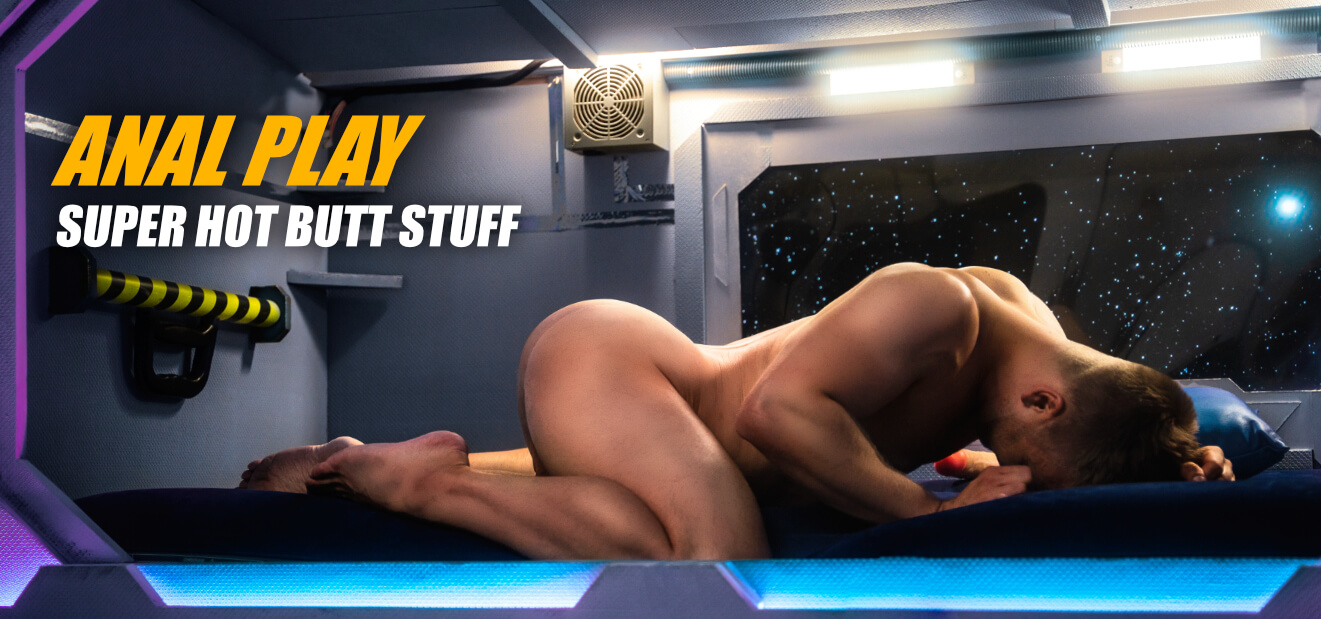 68 Produkte
Giant Dildos and Plugs at Tom Rocket's
For lovers of especially large sex toys, Tom Rocket's has created the category of giant dildos and plugs for gays. Our "smallest" measures 23 cm in length and has a superb diameter of almost 8 cm. Leaving nothing to be desired upwards was the goal of our team when compiling this category.
What are giant dildos and plugs?
As the name suggests, gay giant dildos and plugs are significantly larger than normal ones - and thus also provide a huge amount of fun. You can use the big sex toys either alone or with your partner.
Who are the giant dildos and plugs suitable for?
XXL sex toys are the perfect toys for anal sluts who are into proper stuffing and/or want to experience absolute stretching. It should actually be obvious that giant dildos and plugs are not suitable for beginners, because practice makes perfect. Without the appropriate preparation, playing with an XXL toy can be a disaster. If you are inexperienced in anal play, it is better to try smaller anal dildos first. In our store, you can filter all toys according to their length and diameter, so you can easily find the right models for you. Always use plenty of lubricant and stretch your anus with an anal plug or anal spreader to prevent injuries.
Can I use a giant dildo only with a partner?
Many of the oversized models can be used alone. Some even have a suction base for hands-free use. However, other oversized toys are bulky and thus better suited for play with two. Our tip: With a partner, you are on the safe side when playing with the really big calibers.
Tips for hot sessions with large sex toys
We generally recommend that you always use enough lubricant when using sex toys, which is of course especially important with the particularly large toys. Stretch yourself with your smaller toys or your fingers so that your anus can slowly get used to the stretching. Be especially careful when inserting an XXL toy for the first time, and always test how it feels best for you.
Which lubricant for the giant dildo?
Which lubricant you can use for your sex toy depends on the material. Dildos made of silicone should only be used with water-based lubricant, because silicone-based lubricants attack the surface of your toy and damage it. The appropriate lubricant for each product is always mentioned in our store in the product description and on the page lubricants you will find an overview of all lubricants available in our store.
Clean giant dildos properly!
If you want to avoid unpleasant surprises, you must not give germs a chance to multiply on your giant sex toys. Therefore, you should clean your toys thoroughly after each use. First rinse the toy with lukewarm water and a mild soap, but make sure that the soap does not attack the material of your dildo. Then treat with sex toy disinfectant and you're done.
Select and order Sex Toy Cleaner now!