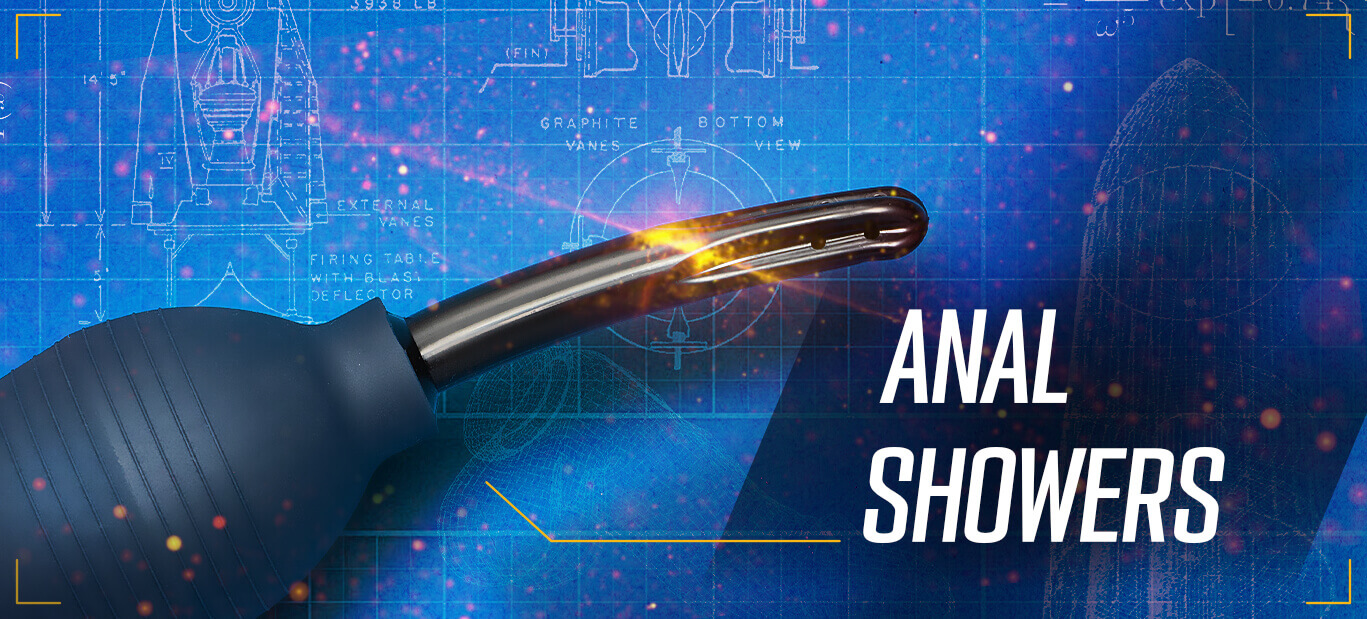 16 Produkte
No results were found for the filter!
Anal showers: Ensure hygienic conditions during sex
Gay sex can be damn hot, but good hygiene is the be-all and end-all so that you don't experience any nasty surprises. Whether it's fisting or uninhibited fucking - you can only let yourself go completely if there are clean conditions in the back. You like extended anal games and want to spoil your hot lover with your hands, tongue and penis? Then send him to the bathroom with an anal douche and make sure that he washes himself thoroughly.
What do you think, how much hornier the sex will be, if you can fully rely on each other hygienically? The ass is a one-way street, are you kidding? With the right anal hygiene, the backside of your lover becomes an endless street for your fist and your cock. Do you want to get a little hot while you're at it? Then watch him push his anal douche into his tight rosette and thoroughly prepare for you to have sex. It doesn't get any hotter than this.
Safer sex rules - take care with perfect hygiene
Take a few poppers hits and enjoy the sight of him standing slightly bent over in your shower, spreading his ass cheeks and inserting the anal douche. You know your best piece is next, which will explore his backdoor. Hygienic, clean and flawless. Put an end to those annoying rumors that gays don't give a damn about hygienic sex and are constantly putting themselves in danger. Not so! Gay sex doesn't have to be unsanitary, you have every opportunity to prepare and ensure clean conditions:
give him an anal shower that will make him moan beforehand
prepare for your date and make sure things are clean behind the scenes
avoid unpleasant surprises that will spoil your sex
Dirty is good, but the sheet may remain clean. With our diverse anal douches, that's no problem. Hygiene is the top priority, when fisting as well as when fucking. You want to conquer his ass with your fist? Create a free road of pleasure, where your fingers meet nothing but pure lust.
Your best friend in the shower - anal shower with wow effect
Who said that showering has to be boring? With our diverse anal shower attachments, your member is already standing before you have crawled into bed with your lover. Vibrating or not, when you push the slim shaped shower attachment into your ass, you'll already feel completely different. A wonderful feeling when the warm water runs into your body and ensures that you are perfectly prepared for your lover boy and can stretch your ass to him without restraint.
Are you ready for his whole fist? Your ass is, because you have previously cleaned it with a high-quality anal shower. No more worries about nasty surprises or dirt you don't want on the sheets. Instead, uninhibited and horny gay sex, which is not only safe, but also still beastly hot. No big time commitment, no stress, but pure pleasure awaits you, if you prepare yourself properly. Show those who call gay sex dirty, just the middle finger!