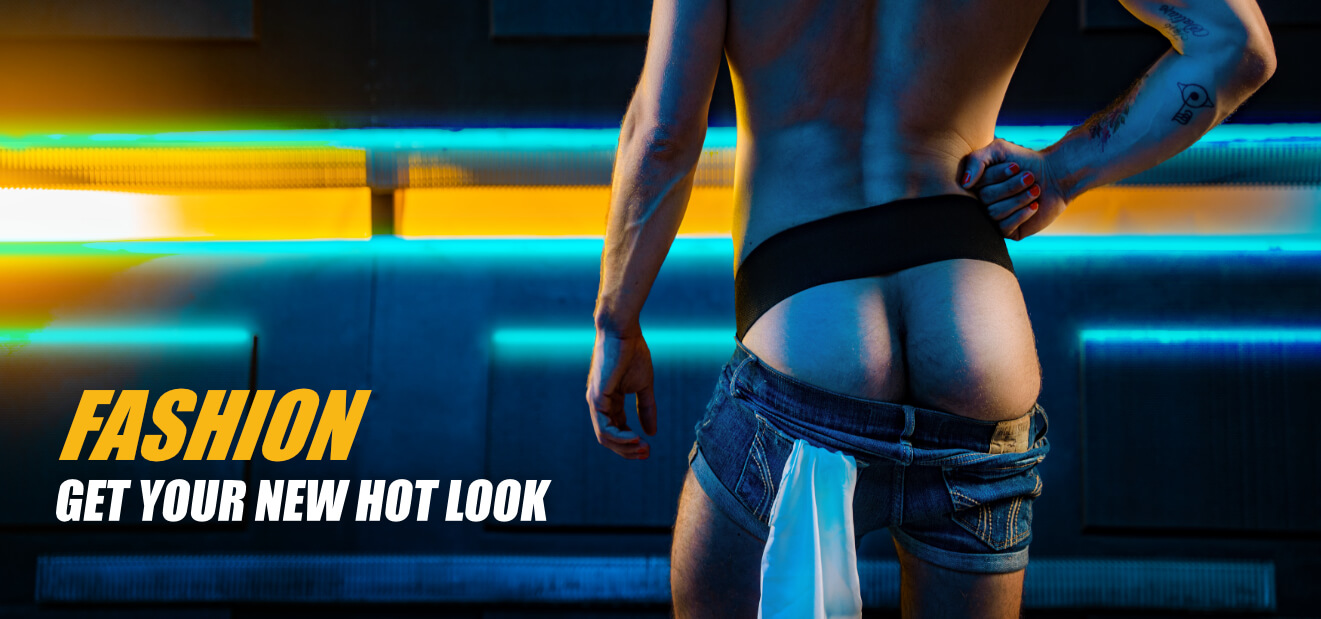 4 Produkte
No results were found for the filter!
Gay Tank Tops: Just always look good, whether in everyday life or at the party
The Tank Top is for gays a classic when it comes to always find the right look. In sporty style, you attract attention when you make your rounds in the park, the sweat soaks your high-quality tank top and it sticks to your body like a second skin. Who does not like to risk a look and be fascinated by the play of your muscles. Our streetwear is simply more than just an inconspicuous dress for everyday life, it radiates sex, no matter where you are.
When it's hot in the summer, the sun is driving the sweat out of your every pore and you need to move outside, you need an awesome look. Although the Gay Tank Top looks rather classic and simple, it becomes pure sex appeal in combination with your body. Every move you make will show under the fabric, and the gays around you won't be able to help but watch the muscle play of your pecs as you get eager looks and imagine in their heads how animalistic you smell during your sweaty activity.
Tank Top to Gay Fetish Party - Make the Right Choice
Tank Tops are not only a good choice when you go to the sport and want to draw your environment guaranteed attention to you. With us you will also find sexy tank tops for gays, which are suitable as an outfit for the next party. Just take a look at our Armor Style Top, which puts your body in the spotlight with sewn-in leather pads and a tight fit. Be sure that you don't have to look around for a long time for a sex partner, they will come around the corner voluntarily with this look. Don't know if a sexy tank top is missing from your closet? It does, and we'll tell you why:
Your bodysuit will be showcased
Comfortable material flatters your skin
The perfect outfit for sports
The matching banger for the party
Combinable with different looks
Find your own style - combinable tank tops are the basis
Whether you're going to a party or you're looking to pick up a new bunny for the night in everyday life, sports and leisure, your look plays an important role. He will hardly be able to take his eyes off your muscles when you invite him to a sniff of the latest poppers in a sexy tank top. The only question is whether he'll rip your streetwear right off your body, or whether your top will look so sexy that you'll keep it on while you fuck.
That's up to you, but if you want to showcase your masculine side, you really can't do without our tank tops. You can wear them in any situation in life, combined with jocks, with tight-fitting shorts, with jeans or simply bottomless. Where will he look? On your plump tube, what peeks out boldly under the tank top or on your muscles, which present themselves with every one of your movements in the sensual game again? Find out!