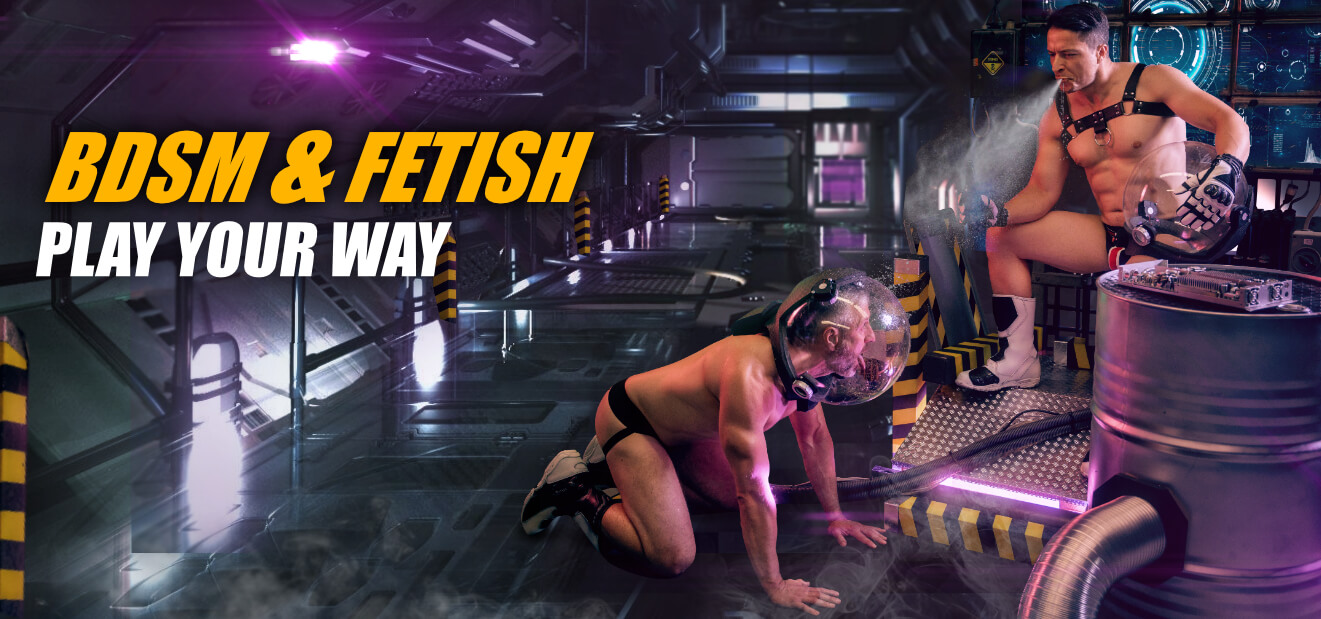 41 Produkte
Ouch!: Everything that really hurts even seasoned gays
When it comes to SM (Sado-Maso = Sadism and Masochism), sometimes it may and must simply hurt. Exactly for this purpose you will find a lot of hot torture tools with which you can really put your gay boy under pressure. From the penis cage to the Wartenbergrad, we have the selection with which you can bring the unruly slaves under control. Don't let yourself be bullied, because as a gay dom you are the king and have to decide where it goes.
When you visit a dominus, he has the full equipment in his studio to torture and make his clients suffer. A BDSM fetish can also be lived out in private, you don't need a perfectly equipped studio, but only the right sex torture tools. Have you ever admired his best piece in a leather cage with rivets? You'll quickly realize that it doesn't take much more than that to torture him.
Clamps and chains: Start moaning gay slave
Pull in a round of poppers and then the pleasure begins. He already looks hot, with his well-toned body and perky little nipples that tighten at the sight of you. But just sex is too boring for you, of course, and so you reach into the bag of tricks with your nasty grin and get out the clamps for the nipples. Soft attitude? But only if he says very sweetly "please please", otherwise there is the full blast with the clamps.
In BDSM, clamps and chains are an important part because they are small, compact and incredibly effective. When you clamp his nipples, a small gentle pleasure pain permanently runs through his body and he can't wait for you to release him from it. The game will be even more intense if you also include his testicles and his best piece in the follower, our ball stretchers are perfect here. Our wide range of ouch toys for gays naturally meets our important requirements:
high quality material for long durability
skin-friendly and easy to wear
beginner friendly
sexy look with all our toys
It does make a difference whether you clamp your toyboy's nipples with plastic clothespins from the household or with our elegant metal clamps for really horny gays.
If your gay lover is too strong, you are too weak!
He resists? He flirts cheekily with other gays and in bed he still hasn't begged you to finally get it on? You don't seem to realize your role as a dom and sadist properly yet. Time for a little shopping, because then you can follow your words with actions. It can't be that this unruly hot guy has no respect for it when you drive the tears of pleasure into his eyes while ballstretching.
By the way, for you as a dominant and sadistic lover, it's also a quality feature if you don't just have to improvise, but always have the right hot toys in stock that you can use for your lovemaking depending on the situation. Your reputation in the club is certain.