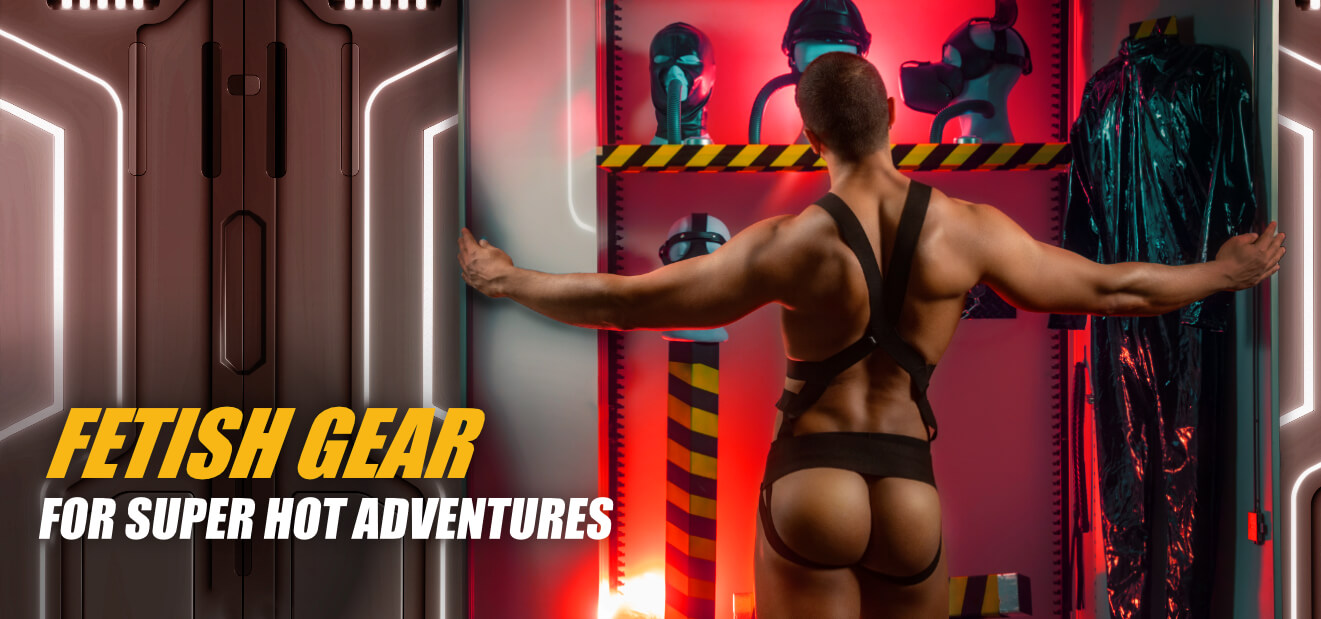 35 Produkte
Come in military look: So everyone stands before you at attention!
You are hot to heat up your sex partner and let him stand at attention? Then you need our hot fetish outfits from the military section. Already at the sight, when you pull the horny SWAT vest over your torso and your muscular arms play lässt, will bring the other gays into a sweat.
Who will be the first to salute you? Take one of our poppers beforehand and nothing will stand in the way of an intergalactic lust adventure. But don't forget, in the military you give the orders, let the recruits go down on their knees for you.
Be a Soldier: Perfect outfit for the next fetish party
You still have no idea what to wear to the next fetish party to secure the looks of the guys? Now you know. Be a soldier and show them what your body has to offer. Our gas masks with filters fit snugly on your head and allow you to observe your surroundings without revealing your face. Of course, they are also perfect if you have planned hot games as a subservient recruit.
You want more sexy facts about our military looks? Get it:
Horny fetish wear in top quality
Suitable for active and passive role play
Set the body hot in scene
Ideal for fetish parties suitable
Many choices for your perfect look
Horny and sexy - What makes the military look so special
Why Army in particular? Soldiers symbolize strength and are an absolute eye-catcher for many gays. So you can imagine how much attention you will attract in the hot SWAT vest, with the matching peaked cap on your head. Your sex appeal will be catapulted somewhere in the air and you can not save yourself from hot offers.
You must not forget the practical effect. So our piss goggles not only look horny, but also offer you the perfect opportunity to indulge in a golden shower and just enjoy.
Not only at the CSD or the next Pride event, where you want to celebrate your desire for sex, but also at home in your own four walls, you are always on the right side with the right Fetish-Wear. With it you heat up your sex partner properly and you feel already while dressing, how the desire in your belly rises more and more.
Live your fetish dream - whether active or passive
.
You are the small, tormented recruit who must go to his sergeant major with gas mask dressed to the hand? Hot, but you can also reverse the roles. In SWAT look it is your counterpart who will tremble before you. You see for yourself, our diverse military looks are ideal for a horny gay roleplay, where you become the one you always wanted to be.
Take a closer look at our products, they will give you a very special feeling. You know this is not just a toy, this is a touch of military that not everyone can just hold in their hands. And the others know that too, you will be the star at the next gay party.