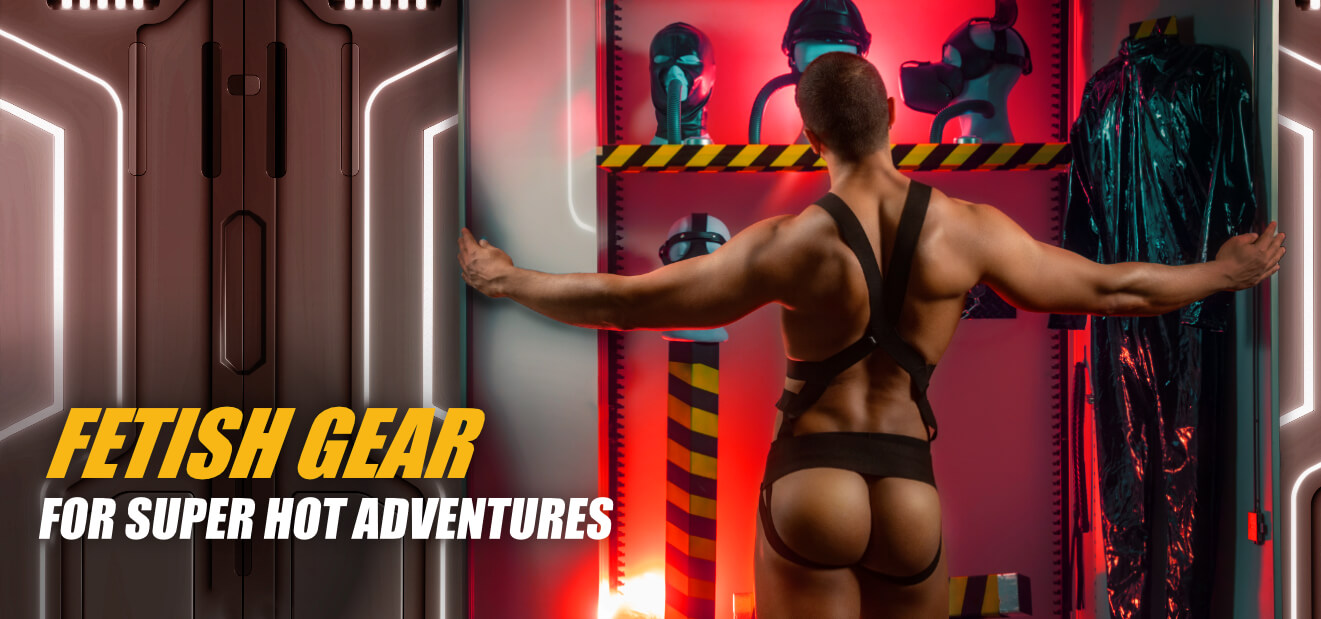 49 Produkte
Harness & more: Well equipped for the BDSM party
To live out your BDSM fetish, you need a lover who will dutifully submit to you. Where do you have the best chance to meet him? Sure, at the next BDSM party, to which you will appear in the perfect outfit. Are you really thinking about a suit right now? Forget it: the boring millionaire Christian Grey is only for straight guys. You are a proud gay Dom and you look for your slaves at the party. And so that the little worms know right away that you are not to be trifled with, you put your body hot in scene.
Your fetish equipment always includes the matching harness. When your body stretches under the tight straps and you let your pectoral muscles play, your slaves will be scared and anxious. You will find the right harness for every style of clothing. Draw attention to yourself with neon colors and attract your slaves. They will dance around you like moths around a flame, hoping to get your attention and especially your whip.
Gay slaves don't need clothes
Just a moment ago your slave was sniffing his poppers over his mask and now he is kneeling on the floor in front of you, naked as he was created to be. That's not possible, after all he is your subject, so he has to appear in the appropriate look. What a luck, you are equipped and have a slave harness in the closet, which you now stretch over his twitching pecs. That's not enough for you? Then wrap up his best piece in a matching leather cage and pull a mask over his head.
And how do you appear? Do you go for extravagance and throw yourself into a latex apron, on which you can easily wipe off the lubricant of your toys? Or do you wear nothing but a harness and maybe a strap-on with which you can make his little slave ass glow? Boredom is abhorrent to gays, so we have the right look for every day:
Harnesses for party and sex
Strap-ons for the hard number
Outfits for the horny BDSM-Gay
If you show up at the party in your very own individual BDSM look, you won't be able to save yourself from requests. Hopefully you really have that much stamina, because your loverboys need you.
Harness and strap-on - the combination for gay lovers
Your penis is hard, but you really want to give it to the little slave boy? Then put on not only your harness, but also the strap-on with the gigantic monstercock. The little slut in front of you will be scared and anxious, but you won't blink an eye when you widen his hole with the massive dildo and close his mouth from behind. Your harness stretches over your broad chest while you take him and ignore that he moans and whimpers in pain, and pleasure at the same time.
After all, you are already used to it, because the guys in the club know exactly that you are a hard, horny Dom who does not bed his slaves on roses. And yet they already start to sweat when they only get a glimpse of your hot body in the harness.