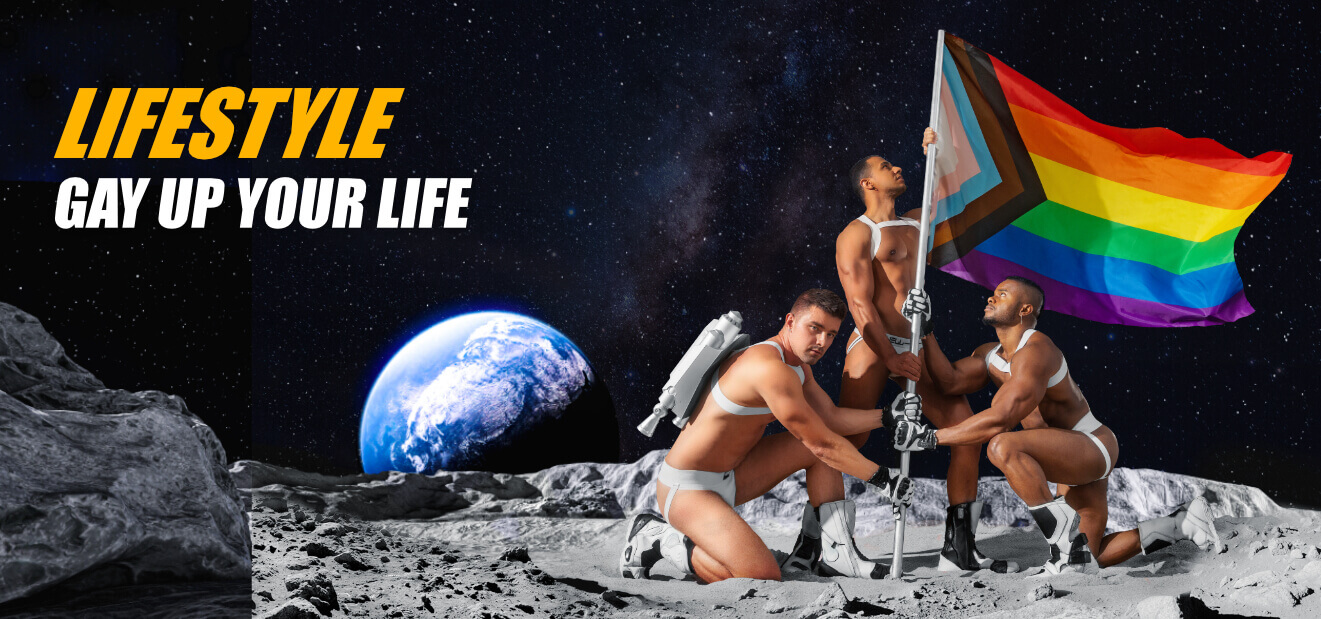 79 Produkte
Gay decoration: The right stuff for your apartment
Well, are you also a shopping lover? Your need for sex toys is covered, your Lubes are still well filled for the next nights and you feel like shopping? Then do it like in the famous Swedish furniture store!
Fill your shopping cart with ingenious gay decoration. You can always use them, just to give your own four walls a new statement.
Shop for stylish decorations in your gay store
We love the gay lifestyle and that's why you'll find plenty of gay decor items to make your home stand out even more. Be "Pride" and live out your love. There is a big difference between " live" and " living ". If you want to feel comfortable in your four walls, they need to reflect your personality. With our trendy, fun, sensual and interesting gay decor products, you can make a clear statement.
More fun at home - these decorations will make you smile
Nothing is more boring than a sterilely decorated home with no special features. Modern living also means that you carry your lifestyle to the outside. You like funny decoration and want to make your guests smile? Then you will find great ideas here. Whether the soap dispenser in penis shape or the balls hand soap, your bathroom will be an eye-catcher. Our bondage bears are also a real highlight - they cut a fine figure.
Give your fridge some hot guys - they don't make you fat either
Who goes to the refrigerator too often gets fat! This doesn't have to be true, it always depends on what you actually take out of it. If you only go there to take a look at your latest fridge magnet, your body will stay in shape. In our online store, you'll find a wide selection of fun, erotic and sensual gay magnets that will look great in your kitchen. Make a statement and show your visitors that every hot guy is welcome at your place.
The high quality metal magnets will also come in handy wherever you need a bit of decoration on a magnetic surface. You have a metal locker at work? Give it to him baby, with one click your horny magnet is attached and you've added a little more style. Wherever you attach them, our magnets are definitely a must-have for every stylish gay!
Style for your gay party - find your decoration with us
You are in the mood for a dirty and exciting party with your gay buddies? Then you need not only finger food, but also chic gay decorations. Take a look around our gay store, because we have everything from Pride flags to funny collectible Bears to put the finishing touches on your party. You don't have to miss out on cool garlands, either!
And just in case... You can not only look out for party decorations, but also put together your next outfit, upgrade your popper collection and make sure you have plenty of rubbers. Most of the time, you'll end up banging more than you thought and then you'll be well prepared.