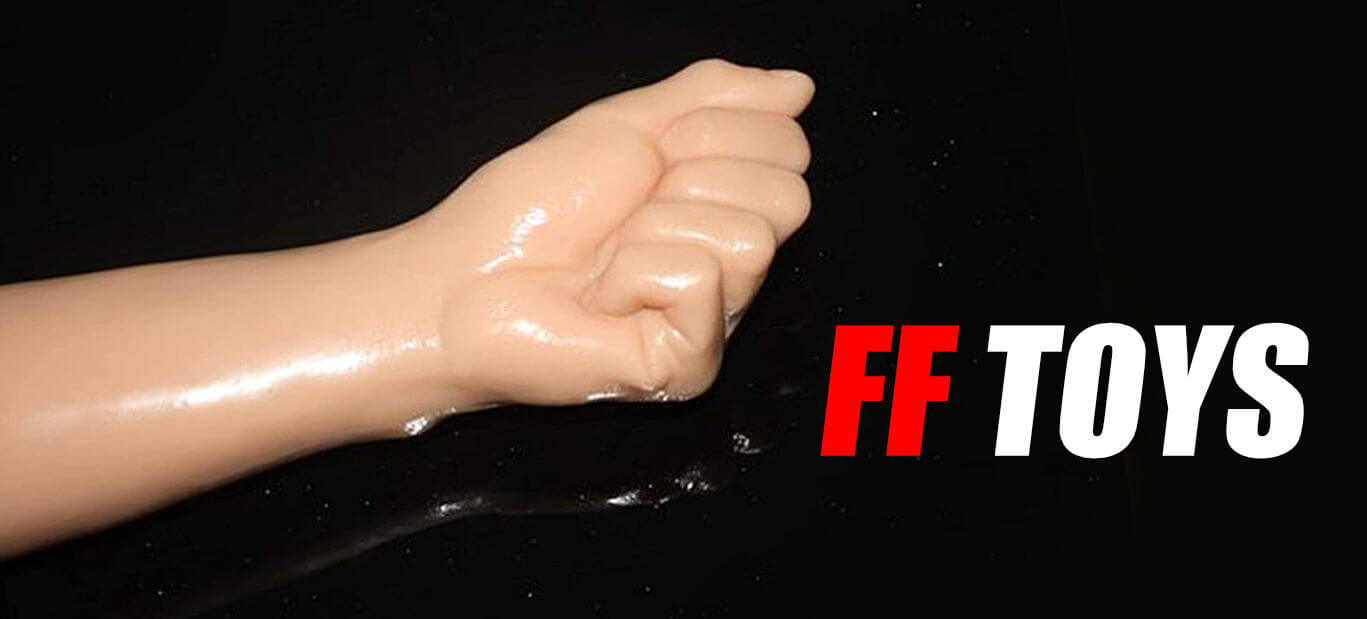 53 Produkte
Fisting Toys
Take it to the limit and enjoy yourself with Tom Rocket's exclusive Fisting Toys Collection. We deliver fast and discreetly! Take a look at our assortment today!
Fisting Toys for Newbies
If you want to try hot fisting games with your partner, then we recommend that you slowly approach this type of play. Tom Rocket's offers you many dildos and plugs also with smaller sizes to gain your first experiences. Best suited for this purpose are our Anal Trainer. Little by little you can expand your horizons and anus. Inflatable anal toys, like the Inflatable Ass Blaster or the Butt Inflator allow you to slowly and intensively familiarize yourself with the sensation of stretching.
Fisting Toys for connoisseurs with a taste for adventure
Dildos are now probably in many households. They can be used in lonely hours as well as in varied play with your partner. If normal sized dildos are not enough for you, then you need a real toy for fisting. Some of the fist-sized dildos in our range are not suitable for beginners, but for those who like it bigger and already have experience with fisting toys.
Some products like the Crystal Fist XL are faithful replicas of hands. If you also like it extra deep, you have to take a look at our anal snake Black Mamba, whose measurements will fully satisfy the desire for size. The diameter of this dildo is a whopping 7.5 cm and it has a length of 88 cm.
Fisting Toys at Tom Rocket's
Plugs are the best choice to approach the unparalleled stimulation of an anal fisting. In comparison, fisting dildos are better for creating the sensation of deeper penetration.
Tom Rocket's online store differentiates fisting toys according to the following criteria:
made of silicone, rubber
made of plastic (PVC, Vinyl)
as a replica of a fist or hand
as dildos
as plugs
various colors and sizes
as a fisting trainer
Why try fisting at all?
Experienced fistfuckers know that fisting is a particularly intense experience. The orgasms are phenomenal when you practice whole-hand sex in a safe way. Passive fisting is all about being really present in your own body and surrendering absolutely to your partner. And that's exactly why it's also a special moment for the active partner when he experiences the surrender and watches how the partner opens up completely.
Fisting Tips
Don't forget safer sex
Wearing gloves during fisting not only protects both partners from the transmission of infectious diseases. In addition, the material of the glove is smoother and, together with the lubricant, slides much better than the skin underneath. In addition, the gloves also reduce the risk of injury through finger nails. By the way, it can also be advisable with some dildos or plugs to put on a condom, because then the cleaning process is a breeze.
Lubricant, lubricant, and more lubricant!
Using lube while anal fisting is an absolute must. Before you tap your finger on the backdoor, make sure the lube is flowing in streams. What kind of lubricant you choose is only a matter of personal taste, as long as the compatibility with your toys is ensured.
Bring patience
Fisting anal – whether by hand or with a Fisting Toy from Tom Rocket's– needs time and a lot of patience. And under no circumstances should you take porn as a model, because here the important part of the preparation is always cut out. Without proper preparation, anal fisting can lead to pain and, in the worst case, even injury. Remember that the person being fisted alone sets the pace!
The right position for fisting
Of all the positions, the following two are best suited for Anal Fisting - with or without Toys: Doggy style provides an open and very direct way for the partner's fingers and hand to enter the body. The disadvantage of the hand position is the lower intimacy. In contrast, fisting in the missionary position allows you to always keep eye contact with your partner. However, he gets exhausted faster in this position. Lying on your back and spreading your legs for a longer period of time can be a real challenge. For better visibility, you can place a pillow under the ass.
Accessories and tools for fisting
Apart from a huge selection of fisting toys, you will find many other items in our store that you need for your fisting sessions.
What are you waiting for? Grab it and cross fisting off your sex bucket list!