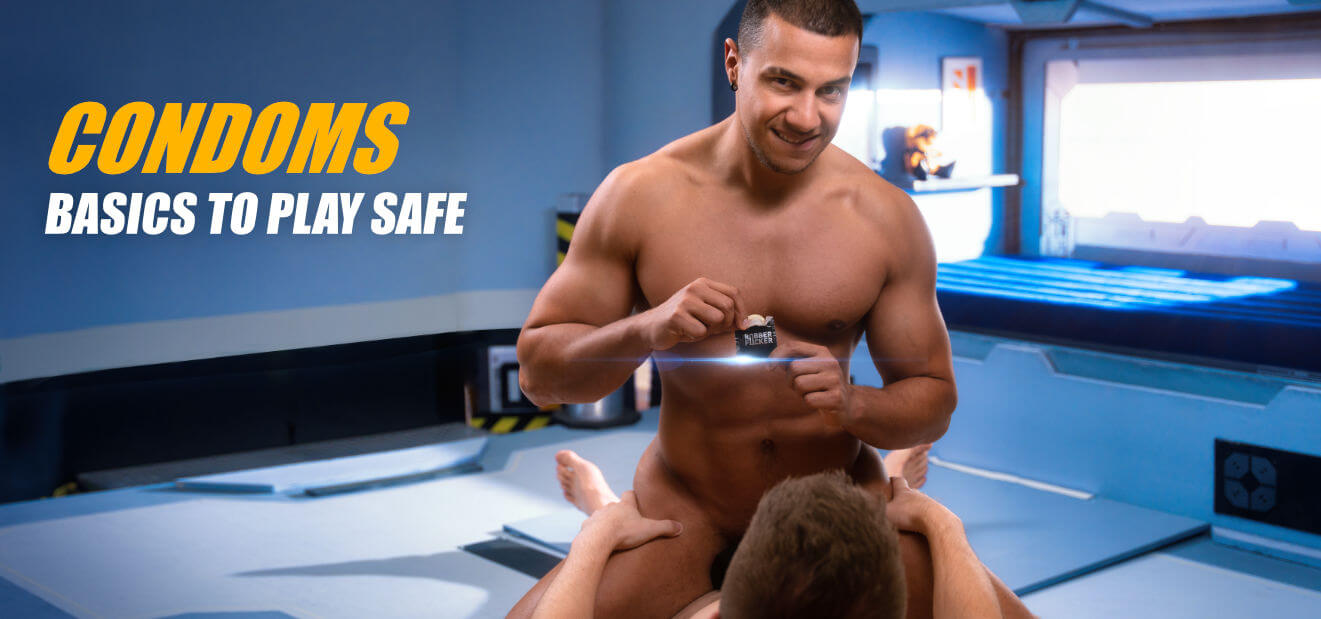 2 Produkte
No results were found for the filter!
Ultra thin condoms - made for horny sex with lots of feeling
I don't like condoms - they just don't feel right! We've all heard this excuse before. Ultra-thin condoms have been developed to overcome this excuse. Thanks to a particularly thin material thickness, these rubbers guarantee an intimate skin-on-skin feeling and thus ensure a particularly real and exciting sex experience! In addition, condoms are 98% safe when used correctly.
Ultra-thin condoms: What's so special about them?
Ultra-thin condoms use a latex that is thinner than the normal condom, so that the sensation and pleasure are less affected. In the Tom Rockets assortment you will find ultra-thin condoms with a material thickness of 0.05 mm or 0.04 mm. For direct comparison: A single pubic hair is up to 0.08 mm thick - almost twice as thick. Pure feeling is thus guaranteed!
Are ultra-thin condoms safe at all?
Legally, rubbers are medical devices and must therefore meet certain standards. Otherwise, they will not be certified by the relevant authorities and may not be put on sale. All ultra-thin condoms at Tom Rockets are CE marked and therefore meet the strict EU requirements necessary for sale and distribution in Europe.
Do thin condoms break faster than regular ones?
Whether a condom breaks depends entirely on how it is used. It is not said for nothing that condoms are 98% safe when used correctly.
Condoms protect very reliably and are one of the safest tools for practicing safe sex. The prerequisite for safe protection is the correct use of the condom: above all, you must make sure that the condom does not come into contact with fingernails or other sharp objects that can perforate the latex.
Why do ultra-thin condoms feel better?
extra thin
with reservoir
cylindrical shape
true to feel
moistened with silicone oil
Order ultra thin condoms now - Tom Rockets delivers fast and discreetly!
Can I use lubricant with an ultra-thin condom?
If you're worried about an ultra-thin condom getting dry or breaking, reach for a lubricant. This will reduce friction and prevent damage to the rubber.
Tom Rockets, for example, specifically recommends using lube with an ultra-thin condom. This not only ensures particularly good gliding properties, but also has a relaxing effect and ensures more fun during sex without loss of sensation.
What other condoms are available?
Tom Rocket's offers condoms from top brands like Billy Boy, Ritex, London and Ceylor - and in all colors, shapes, designs as well as in different package sizes. No matter if you want a condom in XXL, one made of natural rubber, one with a potency ring or a luminous preserver with glow effect - our rubbers always protect you reliably.
Order potency and aids safely and discreetly at Tom Rocket's!
Online shopping has never been easier. Our buyers have put together the best assortment for you. You'll find everything you need to start your next hot adventure. Condoms in all variations, lubricant, care products and everything else that belongs to the basic equipment. Also, if you want to make sure that your dick doesn't go limp at the crucial moment, check out our extensive range of sexual enhancers and aids.