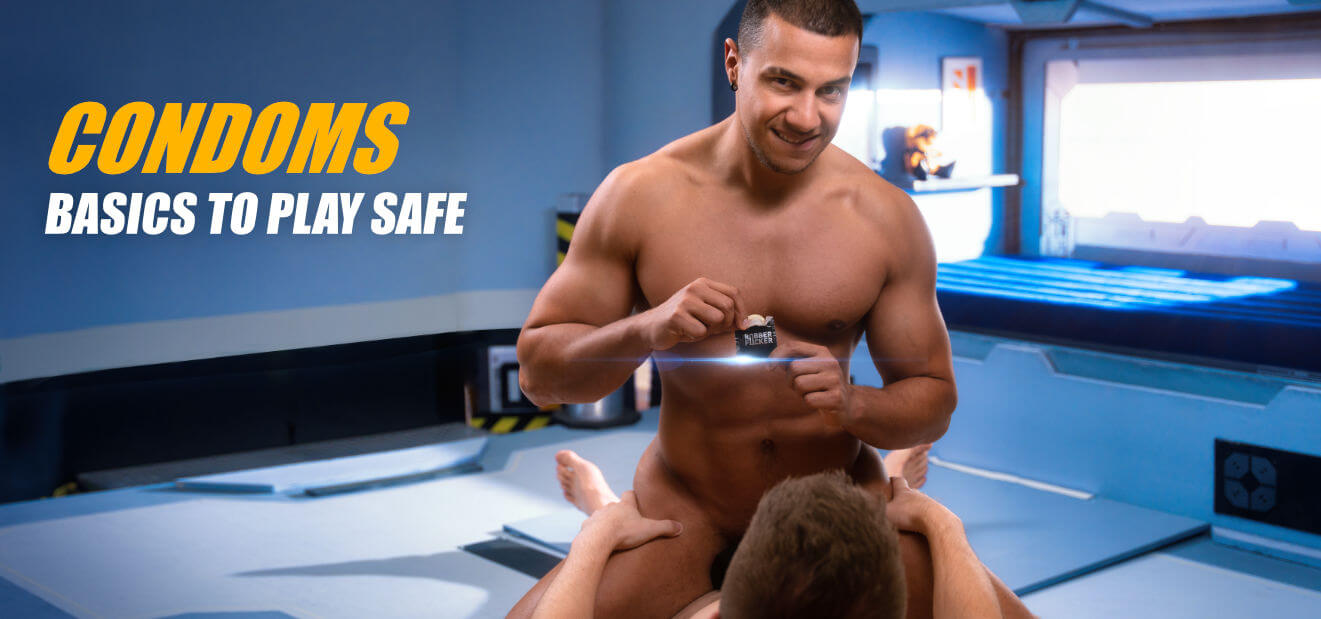 3 Produkte
No results were found for the filter!
Latex-free condoms: safer sex possible despite allergy
It's the typical excuse when a gay doesn't want to wear a rubber. "Sorry babe, I'm allergic to latex". But sometimes it's true; latex allergy occurs in up to three percent of all men, after all. Fortunately, there are potency and aids that are available to you for safe sex anyway. Here you can find latex-free condoms that allow you to fuck safely without making your dick itch. And if your lover wants to convince you not to use condoms because of allergies, you can nonchalantly hand him a latex-free rubber.
Safer sex is an important topic, no matter how inviting his ass may be. No party without a condom. For a long time, it was extremely difficult to get hold of substitute products for allergy sufferers. Now there is a remedy, made of natural and at the same time ultra-thin materials. You won't feel any difference from the classic condom, it doesn't get thinner than this! One of the most important materials is high-tech sensoprene, a true-to-the-feel raw material that safely protects your dick.
Latex-free condoms - fit like a second skin
As an alternative, there are condoms made of polyurethane, the most popular material for all latex allergy sufferers. Admittedly, if your skin is allergic to latex, this can have nasty consequences. Redness and itching are only one issue. But it is also possible that your partner is allergic to the latex, because he comes into contact with it. Don't discuss the question of guilt, just fuck. Latex-free condoms are just as safe, but feel much better for all allergy sufferers.
As with our poppers, you will also find an appealing selection here. Decide for yourself which material you want to use. In handling, latex-free condoms are no different than classic rubbers and they offer additional benefits:
wafer-thin and therefore true to touch
well suited for latex allergy sufferers
wall thickness of 0.02 mm
with typical reservoir
moistened or extra-thick possible
Wearing comfort is important to you not only with your clothes? No problem, with the high-quality latex-free rubbers you also wrap your cock in the perfect garment. So he is always ready and creates hot pleasure for you and your partner.
Against excuses - we love safe sex for gays
The guy at the bar is so damn cute, but supposedly he can't take rubbers. You have your suspicions, you think he's a fake, but you can't prove it. You still don't have to miss out on a fuck with him, after all he is pretty hot. Since you are a gay of action, you always have a Parisian in your pocket. And as luck would have it, it is a condom without latex. Watch his look when you hold it under his nose with a smile.
Did he really not lie and is happy? All the better for you. And even if he lied, he won't back out now and will cover his penis dutifully. Latex-free condoms are a win-win situation for you even if you have no allergy.
So no one needs to come to you with his sensitivity, because you always have the right rubber in your pocket.