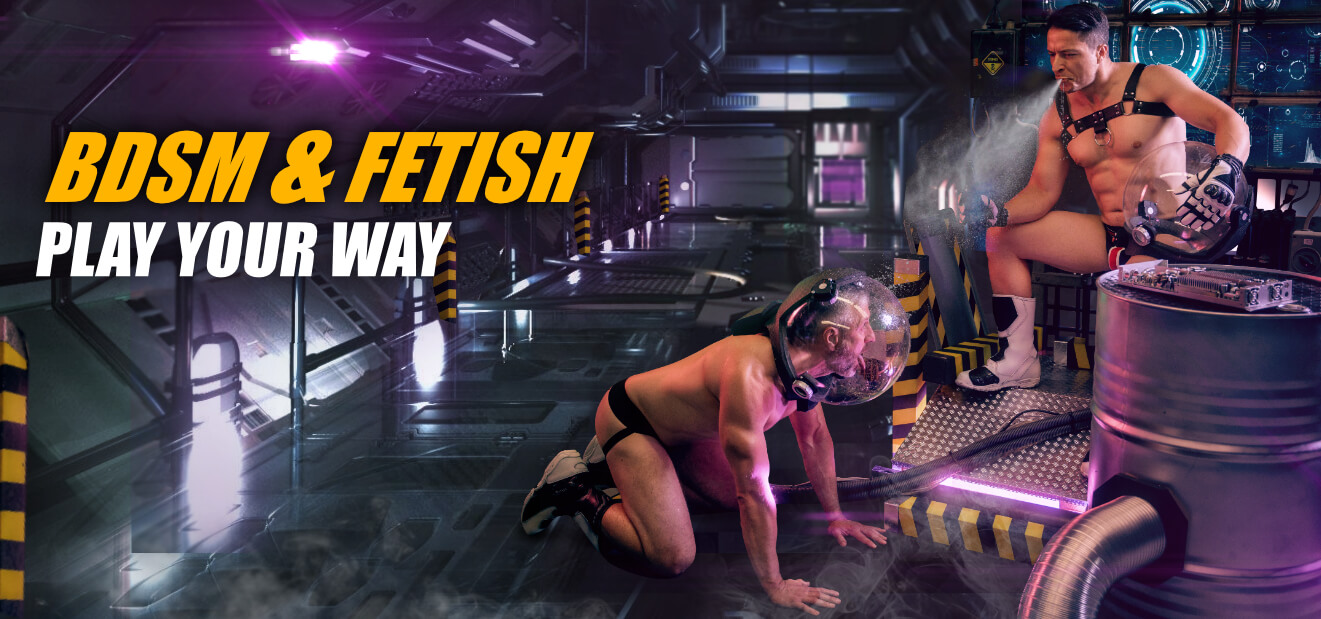 423 Produkte
BDSM & Fetish Sex: Gay Toys for that special kick
Domination and submission is also very popular in same-sex pactices. Fetish sex and BDSM play a big role in this. Those who like fancy clothes, whips, bondage and leather will get their money's worth here. To dominate over his partner and to command is becoming more and more popular among gays. Why not? A tolerant society like ours also needs to be able to live as one would like. BDSM preferences and fetish are also very popular at parties in these areas. Sex for two or with more participants can thus be specifically enhanced and diversified.

We carry the following categories:
Bondage
Playroom
SM
Role Play
Fetish Equipment
Accessories


Gay Fetish Sex, BDSM, Role Play & Co.
To spank someone without hurting them is what many wish for. So if you are looking for something special, you can't avoid fetish sex and BDSM practices. To be able to take a passive role during sex and just follow the instructions of the dominator is something for everyone who wants to be submissive. Puppy play for example is very popular. We continuously offer accessories for role-playing games of this type, not only to increase the excitement, but also to allow spontaneous actions that will provide unexpected horniness.
Advantages of toys for fetish sex, BDSM etc. at a glance:
high quality products
variety in bed or other places
special attraction
combinability with other products
fast arousal is guaranteed
living out the most secret fantasies and dreams
Order fetish toys, BDSM accessories etc. for gays in the gay store
Not only do we have extensive experience in the areas of BDSM gays as well as fetish gays, but we can also provide assistance at any time on what to specifically consider when using the products. The fun with our offered BDSM toys should provide for memorable as well as positive experiences. These can also be combined with other items in a targeted manner. Whether for example restraints, whips, crops or masks, each product has been manufactured to a high standard and is also certified.

In addition, we also carry various designs of slings, puppy stuff, collars and leashes in addition to nipple clamps as well as straitjackets. We have everything you need for hot sex as well as living out your fetish. If we should not have a desired product in stock or in our offer, do not hesitate to contact us. Together we will find a solution. Profit from our competence and knowledge. We are of course always available for concerns and questions during business hours.