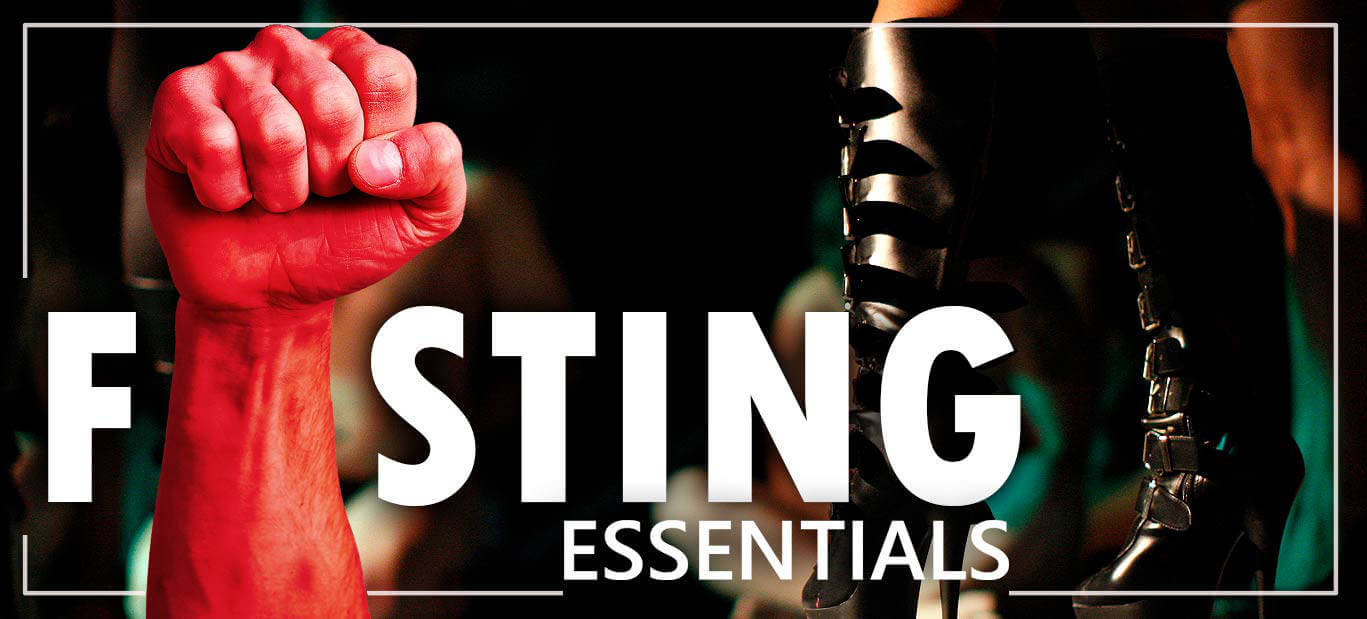 144 Produkte
Fisting: Horny FF Sextoys in Gay Shop
Many people wish for variety in their sex life. Alternative practices like fisting are no longer an insider tip. To push yourself or your partner one or more fingers, if not even the whole fist (or even several) into the rear exit, provides for the increase of sexual pleasure. This can serve as a sort of precursor to anal insertion of the penis and widening of the butt hole.
Straight couples also practice techniques of this kind. Unexpectedly getting something inserted, which is familiar in everyday life, not only provides deep relaxation, but also creates an ultimate thrill, the sweet pain, which can still be felt in the tips of the toes. To get it with the fist times so really worried provides satisfaction, whether alone, in pairs or at the gangbang.
Fisting Toys and Accessories
Besides fisting with your own fists, you can also use an artificial hand in the form of a toy. In combination with a plug or dildo, the pleasure can be increased even further as well as quickly and the magical moment can be stretched that way. It is always important to pay attention to your own hygiene and that of your partners. Diseases, inflamed areas and injuries should be avoided, who wants to end up in the emergency room because of one? Keep the back entrance continuously clean, maintain and keep slippery during the actual act is also necessary to let no drama arise from fun. Clean fingers, fists and toys are a basic requirement to enjoy fisting with pleasure.
Toys and aids for anal fisting: everything you need for horny anal sex
If you want to experience and enjoy anal fisting, you can fall back on countless toys, aids and toys, it doesn't always have to be the fist. We carry a wide range of products of this kind in our online store and have set up the following categories for our customers:
Poppers represent important products in our store, which are currently very popular and in high demand. Not everyone likes the pain that may occur during rectal insertion. Especially in the fisting practice, many poppers therefore use vials to eliminate the pain behavior specifically as well as sustainably. At the same time, the level of excitement and the own touch sensation increases.
Advantages of toys and aids for fisting:
High-quality products such as anal toys are used.
Hygiene becomes the central importance due to the constant care.
Stretching and practicing to accommodate cocks with more girth.
Additional increase in pleasure is generated.
Who normal petting is no longer enough, will love fisting.
The sphincter muscle is additionally trained.
All products can be combined with each other
Order fisting toys and accessories for gays in gay store
Fisting, as the practice is also often called, is something for everyone who needs something special. Don't gays always fist? Unfortunately, this is a prejudice. Many are initially reluctant to engage in gay fisting, especially after a fresh coming out. So you should approach the topic slowly as well as cautiously and include your partner in your fears as well as thoughts. Approach slowly and incorporate different toys and accessories, which we can offer, one with it. Whether plugs, costumes, lubricants, sprays or gloves, you will find this and more constantly in our offer.