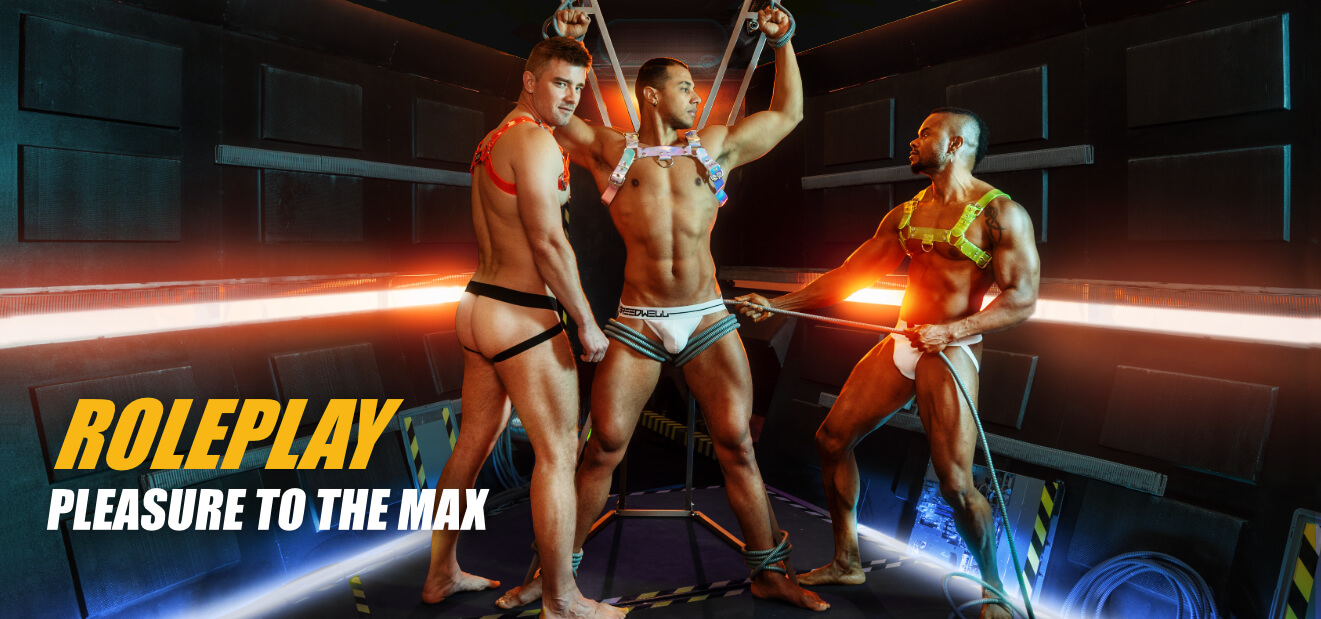 8 Produkte
No results were found for the filter!
Chastity: When you are no longer allowed to come - and that makes you above all horny!
When you took him home from the party, he knew exactly what to expect. A proud gay who provides clear conditions in the bedroom with his BDSM fetish. You love to watch him when he doesn't know where to go because of his lust and when he looks you pleadingly in the eyes so that you finally redeem him. But this elicits just a tired smile from you, instead of finally giving him the longed-for climax, you push his penis into a penis cage and close it with a smug grin. You show him what chastity means.
You already know your slave piggy too well and you know exactly that he would start to work at home at the latest if you don't give him a climax. Of course, as an intelligent role-player you know how to prevent that. His penis in the cage is your guarantee that he won't take care of redemption himself, but that he will still be full of horniness on your next date, begging you.
How long can he hold out? When he comes, you decide.
Just enjoying your poppers has made him so hot and now you're standing there too, with your hand on your penis, looking down at him. You watch as his penis swells in the cage, as the skin presses through the straps, and he begs you in a throaty voice to let him come too. In roleplay, however, he has put himself completely in your hands and you decide when and if he may come at all. He will not be able to loosen the penis cage without your help and even if you are not near him, masturbation is completely out of the question.
Chastity is one of the best methods how you can bring a recalcitrant slave to his senses. If you expose him to visual stimuli now, he will soon whimper and beg for you to finally give him his freedom. Take all the time you need, because our penis cages for the practice of chastity offer you a lot of horny features
provided with lock and you have the key
ultra-awesome design, which also makes you horny
protection from secret masturbation
You can stand over him, push your penis into his mouth with pleasure and feast your eyes on how his best piece almost bursts the cage. But only almost, because if you don't help him, he won't come.
Naughty and unbowed? Show your gay lover who's in charge.
How long will he resist you if you take control of his pleasure? Chastity is the perfect way to break the will of unruly slaves. It won't be long before he is finally where you want him to be - at the bottom. All his sins he will regret, he will beg you to finish your punishment and let him do it himself.
The weals of the penis cage on the thin skin of his best piece will be a glorious sight for you and maybe he has finally understood for the future that he submits to you voluntarily? He has not, because the game with chastity makes him much too hot as that he would renounce it.