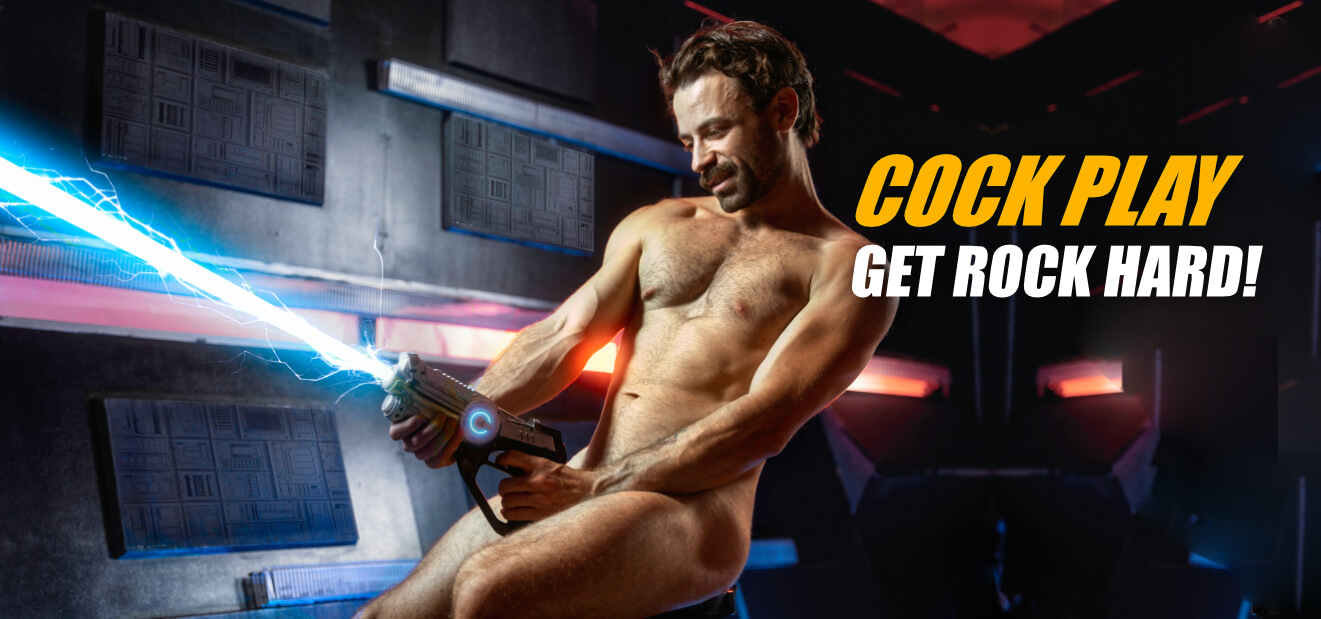 16 Produkte
No results were found for the filter!
All about Penis Plug and Sounding
Our penis plugs and urethra toys offer everything the gay man needs to stimulate and exquisitely stretch his urethra. It is the category for all those who like it a little more intense and for whom masturbators and penis pumps are no longer enough when it comes to the toys for hot cock play department.
What are penis plugs and urethra toys?
So-called urethral play, which is all about stimulating the urethra, is now being practiced by more and more men. The penis plug is a urethral plug and therefore a sex toy for this type of play. Slowly, word has spread that the urethra is an extremely erogenous zone. Stimulation there is very pleasurable and can lead to intense climaxes. Because of the immense erotic potential, the urethral opening is now already called the U-spot, analogous to the female G-spot. The urethra is crisscrossed by numerous nerve cords, which is why its stimulation causes violent orgasms.
What urethral toys are there and how do they differ?
Essentially, penis plugs and penis probes can be distinguished, with plugs being very short and, like anal plugs, their wide base prevents them from slipping in. Our smallest plug has an insertion length of 4.4 cm. In contrast, penis plugs are designed for deeper penetration. Our top performer can be inserted up to 14 cm deep.
What are penis plugs with an opening for?
Another variant are hollow plugs for the urethra or those with one or more openings. Due to the opening, these plugs are perfectly suitable for over horny piss and golden shower sessions! Since both urination and ejaculation are possible, these toys can also be worn over a longer period of time. Of course, special attention must be paid to proper hygiene, so that no germs can get into the urethra or bladder and dangerous infections can be avoided.
What is special about sounding?
Inserting a sex toy into the urethra (called sounding), in addition to directly stimulating the urethra, has the effect of closing the urethra. This is why the term cum stopper is sometimes used for these toys.
Are there any health risks associated with urethral play?
When using the penis plug and other urethral toys, it is imperative that you proceed carefully and very slowly. Always keep an eye on your passive partner and pay attention to feedback. Of course, proper hygiene and the right lubricant are indispensable. Before each use, you must clean all toys thoroughly, spray them with disinfectant and let them dry. For the disinfection we recommend Bathmate - Anal Toy Cleaner Spray!
Here you can order the disinfectant spray for penis plug and sounding directly!
Lubricant should always be applied very generously when playing with urethral toys, so that the sensitive urethra is not injured. Our water-based lubricant K-Jelly is best suited for this purpose.
Order the lube for Urethral Play right here!