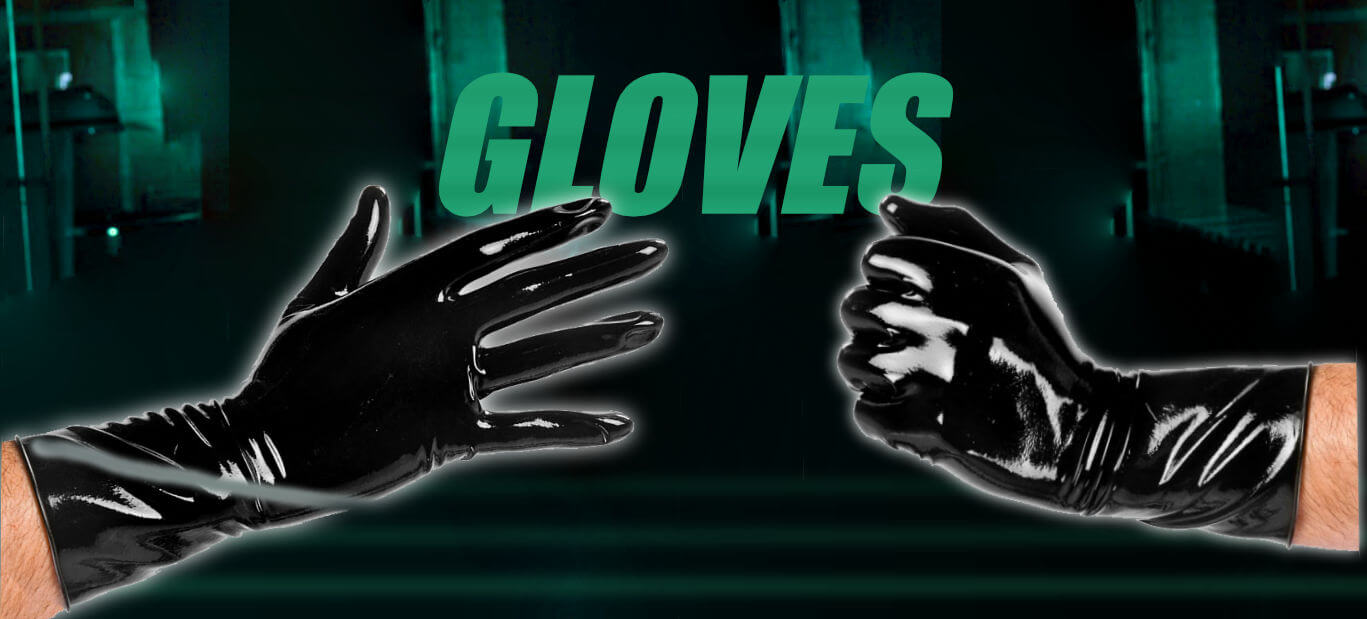 9 Produkte
No results were found for the filter!
Fisting gloves: the safer = the better!
Safe sex is also an important topic for gays and applies to anal sex as well as fisting. As hot as the thought of penetrating his anus with your naked fist may be, it's dangerous for both of you. Your fingers can injure his anal canal and you can also get infected by intestinal bacteria in case of existing skin wounds. Apart from that, gloves are one of the practical aids that increase the gliding ability and thus provide even more fun during fisting.
FF gloves are tools that you can get in different shapes and designs. For anal fingering, classic disposable latex gloves are the perfect choice. Combine them with a water-based lubricant and you can finger his backdoor without any hygienic incidents. If you want to fist him like a pro, then a nubby silicone glove is a real dream for both of you. Thanks to the silicone-like surface, you can clean it thoroughly over and over again and conquer all the asses that end up in your bed. A real insider tip even if you want to get it yourself.
Rubber, latex and different sizes - fisting gloves for all
A nice bonus when fisting are poppers, that much is clear. But that's not enough for you to be perfectly prepared. The right FF gloves also play a big role and here it depends significantly on what you intend to do with him. Are you already experts at fisting and penetrate each other to the hilt? Then go for fisting gloves that also cover your upper arms. Granted, you'll probably only get that deep as a pro, but if you're both prepared and your partner is stretched, it can sometimes go deeper than imagined. The selection of fisting gloves is large and suitable for every purpose:
fisting gloves for the forearm
rubber gloves up to the shoulder
ass stimulator gloves with nubs
disposable gloves for safe fingering
You use a rubber during anal sex, right? Then go for safer sex when fisting as well and get yourself the appropriate gloves. You protect not only the received part, but also you, as active!
Fisting gloves - not only safe, but also sexy
Just imagine, your well trained lover walks through the bedroom door. His hands are covered by black latex gloves, which he rolls up over his forearms. In one hand he holds a plug to stretch your anus and in the other hand shimmers the anal butter with which he wants to prepare you for the deep experience. Doesn't the thought already make your mouth water? Your boy feels the same way when you pull the black gloves over your fingers, look at him with a deep gaze and then spread his ass cheeks.
FF gloves are not an annoying evil, they are the perfect preparation for a fisting experience, which will lift you to whole new spheres. You'll slide much easier, you won't have to worry about possible infections and you'll look horny while doing it. As a real gay, you always have a small selection of fisting gloves ready, because you want to get it right, right?