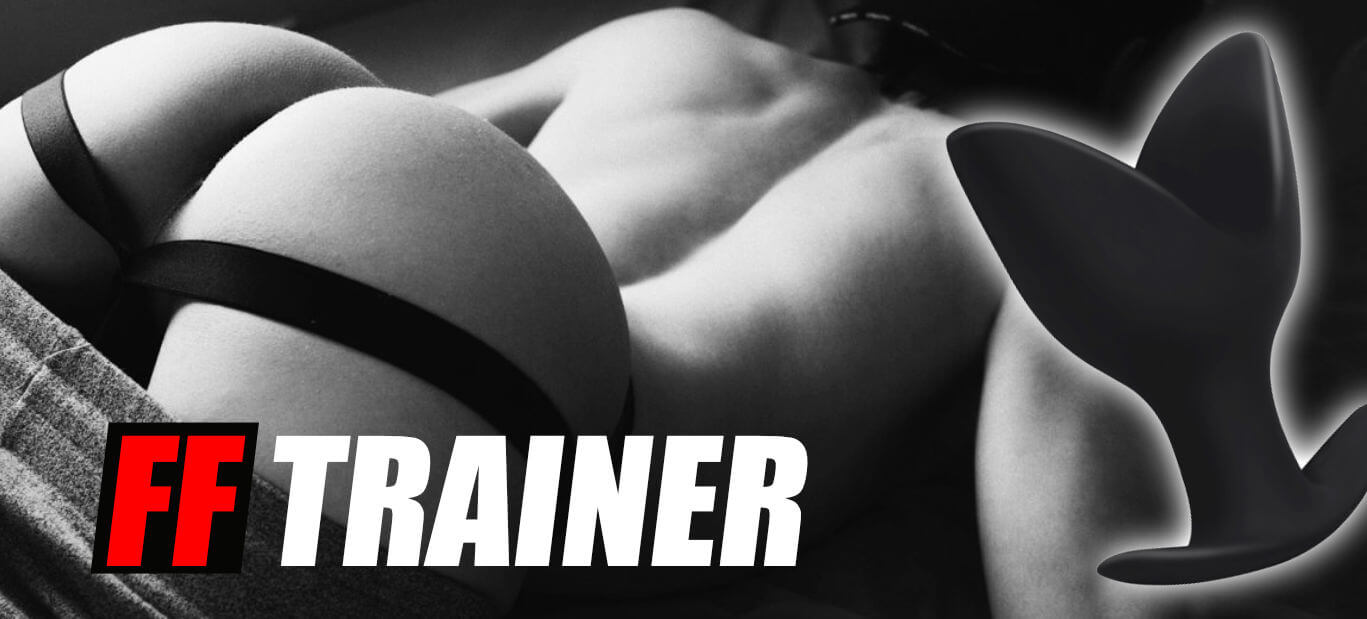 18 Produkte
No results were found for the filter!
Fisting Trainer: Perfectly prepared for a hot experience
Intense fisting is one of the hottest experiences you can give your gay boy or experience yourself. Always provided that both of you have prepared perfectly. His ass was previously cleaned with an anal douche, so that you as the active part find enough space to give him the full filling. Our fisting trainers are ideal to prepare the anus for the coming experience alone or together with your boy. Perfect for stretching, perfect for preparing for an unforgettable fisting experience.
Fisting trainers are among the fisting toys that no gay bedroom should miss out on. No matter if you get it for yourself and want to prepare your ass or if you do it with your partner. Are you afraid of pain while fisting? Your ass is not experienced yet and you therefore refuse - although you are actually really keen on the new experience? This doesn't have to be, use our FF trainer and show yourself that you are stretchy enough for an unforgettable experience. If you want it, you can do it.
FF Trainer - stretching with horniness effect
You want to prepare yourself for hot anal sex? Then all you need is your matching fisting trainer and lots of lube and you're ready to go. Our toys are suitable for beginners and professionals alike. Are you still inexperienced and scared of the first time doing anal? With an inflatable stretch trainer you can gently and sensually widen your backdoor so that he can penetrate you without any problems. All our toys have one thing in common:
high quality and long lasting
can be used with the right lubricant
optimal preparation for anal sex
stretch perfectly for extensive fisting
Bad fisting experiences almost always stem from the fact that the preparation was not taken properly. If the ass is not stretched or lubricant is not used, pain is in store. The mucous membrane in your anus is sensitive and can tear. The sphincter is one of the strongest muscles in your body and reacts to violent overstretching with pain. Slow stretching, on the other hand, makes it supple for everything that is supposed to enter. And slow stretching alone can make many guys climax.
FF Trainer not only for beginners - enjoy your XL-Trainer
So much for beginners and anal virgins. You need an XL-Trainer even if your fisting experience has been built up over years. You can always use it for even more action in your ass or during masturbation when you want more than just jerking off. We have fisting trainers that will get you flustered just by looking at them. Whether it's "Fist of Fury" in your ass or the awesome boot plug that will blow your mind, check out what we have to offer.
When stretching, never forget that you need the right lube to protect yourself or your partner from injury. Well lubricated, you'll get more in the rear, provided you're willing to let him or your fisting trainer stretch you deeply and sustainably. Are you ready? Then we have everything you need for the next level of experience.