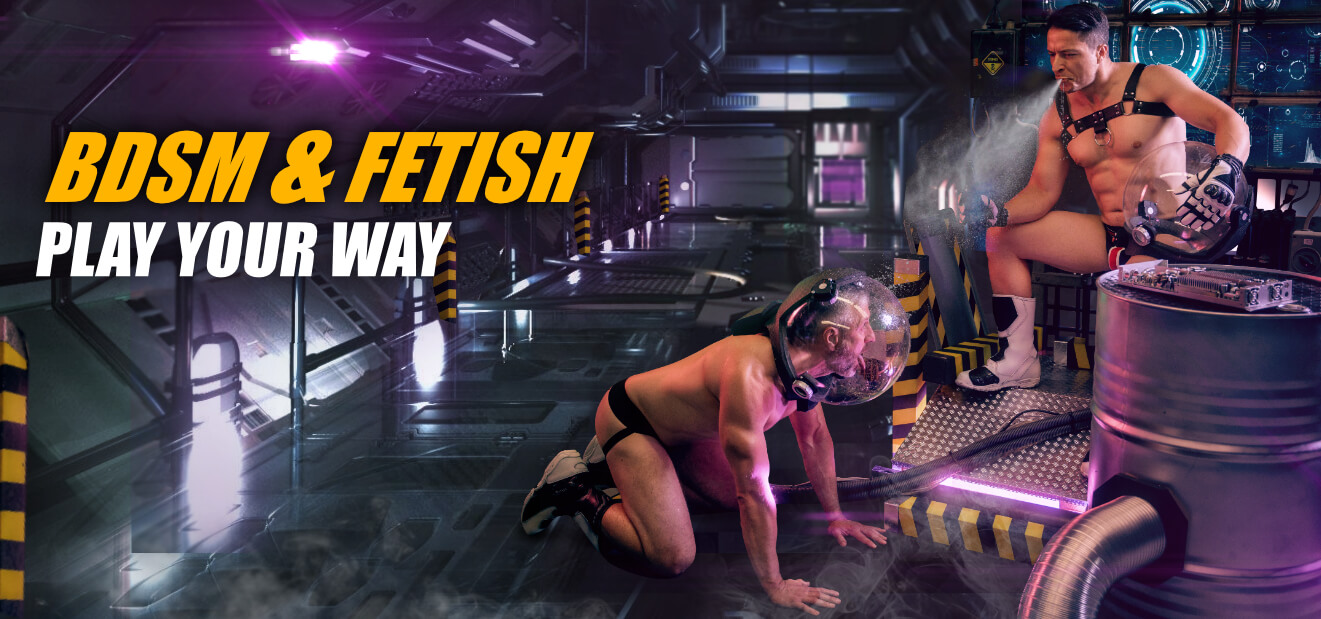 18 Produkte
No results were found for the filter!
Tit-Play: Hot nipple toys for the hot gay of today
You are totally into BDSM and love to torture your boys nipples a bit? Then the right equipment for tit play definitely belongs in your nightstand. You know exactly how to make him lose his breath and how to make sure that he can't decide between pleasure and pain. In BDSM fetish, it's important that you act out your pleasure, but still don't endanger his health. And consequently, for gay nipple games with pain factor, you need the appropriate equipment.
Pinching is fun, but it gets even hotter when you put his nipples in chains and put them under hot pleasure pain with nasty little clamps. If you want to put the cherry on top, you pump them up beforehand with the small nipple hand pump and ensure maximum blood flow. This twirls quite violently and is guaranteed to make your sexy lover sweat.
Gay lust makes the body quiver
S&M is about several factors, but one of the most important ones is that you pressure your lover boy with sexy toys and satisfy his desire for pain. Whether with stainless steel clamps or hellish magnetic balls for the nipples, we offer you the equipment that the proud SM-gay of today absolutely needs. Even if you are a bit submissive yourself and can't resist a pleasurable pain, you'll find hot toys for stimulating evenings right here.
You can also simply torture your nipples yourself. With our hot clamps or the wicked Tit-Play nipple bells you can get your blood pumping while you have both hands free to stimulate your cock and scroll through the video gallery of hot guys. A little tip: Do you want it to be especially hot? Take in a few poppers beforehand and get fully revved up. All our sexy nipple toys meet our high standards for maximum quality:
easy to clean for perfect hygiene
made of high quality materials
safe for you and him when used correctly
Safety pins or clothespins? Forget it, you are a sophisticated gay, and you need the right toys to live out your lust for BDSM to your heart's content.
No Pain, no Sex - drive him crazy
What do they say in the gym? No Pain, no Gain? He might not get muscles during your love play, but neither will he get sex if he doesn't want to endure the pain of pleasure. Is he tough enough to withstand the stimulation from the steel nipple chains? If you want to give him a chance, start gently by just working his nipples with the pump at first, and then maybe a little with your teeth.
But if he's been naughty and needs to be reminded of who the master is, then give him a hard time. Pull the reins tighter or in this case the adjusting screws of the nipple clamp. At some point the begging from his mouth gets louder and louder and he begs you to give him a little break. Will you give in to him or are you the hardest gay dom under the sun who will feast on his pleasure pain and answer him with a hard slap?