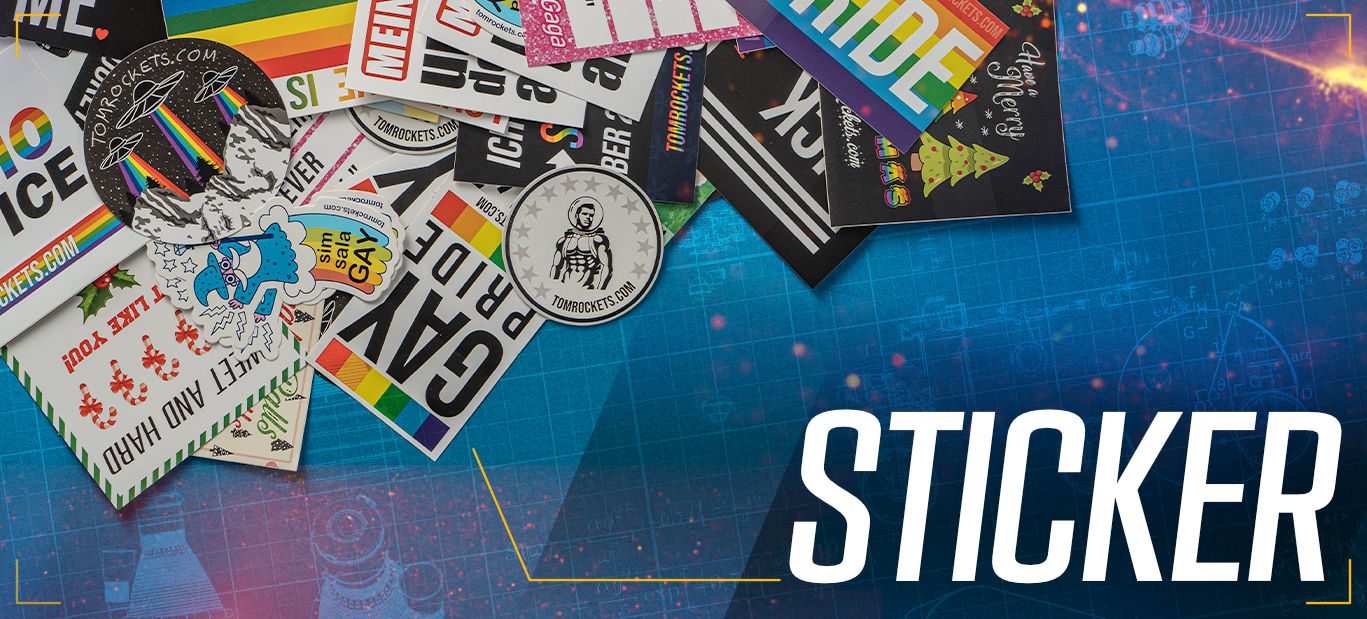 29 Produkte
Gay sticker: show your gay pride
You have a lot to say? Then say it with a gay sticker. They are funny and at the same time so meaningful. You are rightly proud of your gay lifestyle and with our funny stickers for gays you can really celebrate it.
You want to make clear to your counterpart in a discreet way that you are the passive part? A sticker will show exactly where he is with you, without you having to make many words. Decorate your bedroom to silently communicate what awaits him. Or provide the perfect decoration for the next gay party at your home.
Our fun and meaningful stickers will give you the opportunity to celebrate your gay pride. Today, gays all over the world are still fighting for recognition, and there is nothing about their lifestyle that needs to be hidden. You have the right to be damn proud of your gay desire and everyone who wants to know will get to know with the iconic stickers from our store.
Stickers for gays: always the perfect style
No matter where you want to put the gay stickers, you always make a statement with them. What do you feel like? A stylish rainbow flag that expresses your pride? Or would you rather tell your crush that you want to be the bottom in bed. Don't say it, just stick one on him. From funny to serious, we have the coolest and best gay stickers for you that you absolutely need.
fun messages and fun stickers
clear prompts (fuck me)
cheeky sayings for every party
the gimmick for gifts and more
Many of you have long been excited about our gay stickers, which we love to put in our customers' packages. We got more and more requests if we can sell our stickers as well. Yes, we can, as you can now easily see. And we always stay creative. We don't stop just because we already have so many. With us, you can always count on new designs and cute or frivolous messages to come along.
Stick yourself a gay sticker - also suitable for outdoors
Our hot gay stickers are a real bargain, but offer a lot of fun. With them you always have the right message with you and can carry it outside. Whether you are on the CSD on the road or at a hot gay party with hot guys. Our sticker collection is close to our hearts, because pride in your lifestyle is your right. Choose the right message by sticker for every situation and even for outside. Because we don't produce crap, but real sticky stickers that last even in wet weather.