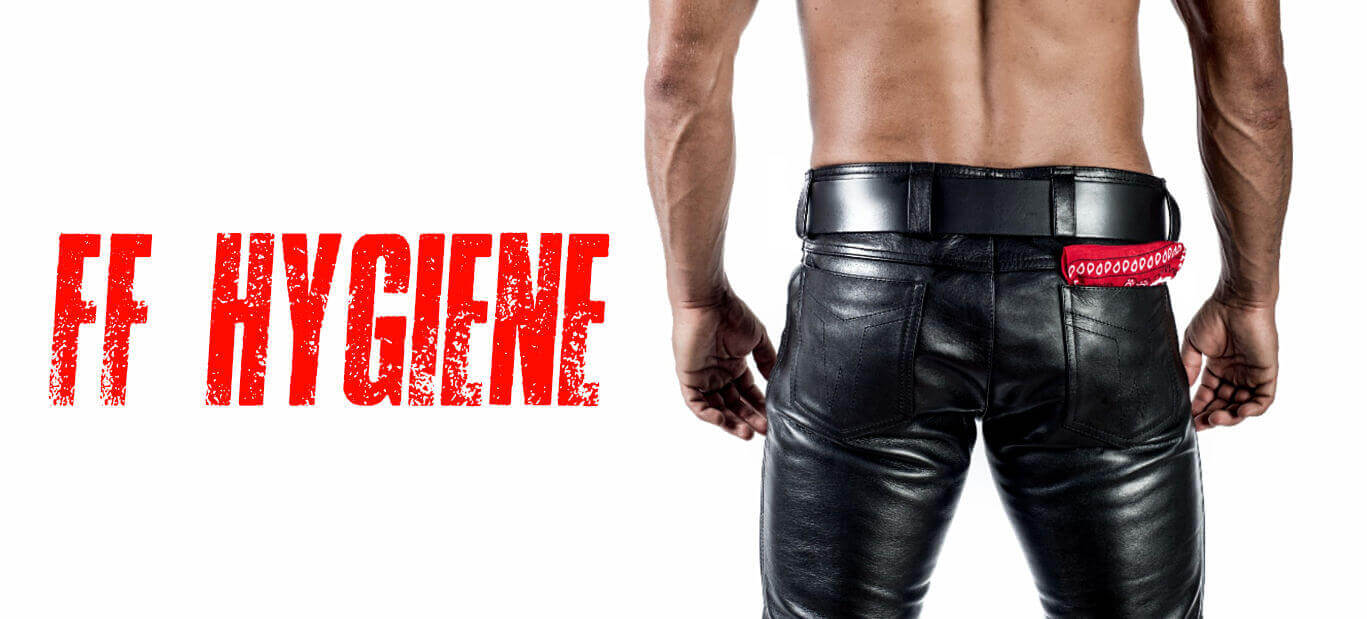 19 Produkte
No results were found for the filter!
Optimal anal hygiene for more pleasure in fisting
What is the appeal of fisting and anal play?
In the perineal region and in the area of the rectum are many sensitive nerve cells and nerve endings, which together form a highly erogenous zone. In addition, during anal sex or fisting with the cock or a sex toy, many excitation points of the prostate are stimulated. You can miss out on this pleasure just because it is supposed to be taboo or dirty. We help you with fisting anal hygiene products to avoid embarrassing moments and dark spots on the bed linen in the future, so that you can fully concentrate on your pleasure.
Hungry for hot and clean fisting?
The minimal preparation for hot anal sex or fisting is a good bowel movement, followed by a complete cleaning. Washing the external anal area with warm soap and water is often enough to feel good. For a quick, easy and gentle rinse in between, it is useful to keep wet wipes on hand during play. The most important thing is that you feel clean and can relax while you are enjoying yourself or your lover.
Perfect products for fisting anal care
Tom Rocket's offers you everything you need for thorough fisting anal care.
Proven nutritional supplements in capsule form promote your gut health and boost your well-being. Try these high-fiber capsules today, which you only need to take twice a day. They stimulate your metabolism, bind food residues as well as waste products, so that you can rush into your next erotic adventure with the safe feeling of cleanliness.
Blitzblank depilatory cream – apply and leave on for silky smooth skin.
The Anal Whitening Cream is easy to apply and quickly whitens your anal area without causing skin irritation.
With an anal lavage you provide the best anal care, if you want big action at your back door. Especially with harder practices such as fisting, a thorough cleaning ensures that you can feel comfortable and relaxed.
Anal Showers: Ready for Fisting
Very popular is the stylish enema pump Rocket Shot Anal Shower. It features a thin nozzle for comfortable use and a handy ball for pumping. Simply screw the nozzle off and fill the pump ball with water. Quantity and intensity can be perfectly regulated with the pump. Optimal cleanliness with the best comfort is guaranteed. These anal showers are easy to clean and have the advantage that you can store them discreetly in your luggage. So that even the adventure outside your own four walls is guaranteed to be a success.
The Colt Vibro Cleanse features a vibrating attachment that not only cleans you excellently, but also stimulates your prostate, so that the sometimes tedious cleaning procedure turns into exciting foreplay.
The Colt Master Cleanser is an anal douche in syringe form that can hold an amount of 100 ml. It allows for precise dosing and can be used for rinsing or the insertion of lubricant.
The ideal preparation for hot anal sex of any kind, however, allow different attachments for the shower hose. Thus, the anal play is guaranteed to be enjoyed thanks to optimal preparation.
Compared to the simpler enema pump or syringe, these shower gadgets bring - thanks to the higher pressure - more fluid deeper into the ass. The best preparation for a game with large Toys or even a whole fist.
The application is very easy. The existing shower head must be unscrewed and therefor the anal shower can be attached to the hose. A piece of cake thanks to the standardized 1/2-inch connection (check compatibility before use).
However, beginners should be careful when using a shower attachment for the first time. Avoid inserting too much too soon or too hot water, which can be very uncomfortable. If you want to be on the safe side, do not insert the shower deeply at first, but position it directly at the anal opening. Wait until you get used to the feeling and are sure to hit the right amount and temperature.
How do I find the right anal douche?
You want a shower attachment in plain plastic, stylish aluminum, steel or rather made of a very soft and smooth silicone? Then you will find all you need at Tom Rocket's and our Fisting Anal Showers. If you just want to get it over with quickly and painlessly, we have just the right product for you with the Water Clean Blue Spike Anal Shower at a very reasonable price.
Or would you like to prepare for extra deep penetration with the Flexi Nozzle? This 45 cm shower attachment is easy to insert thanks to a round tip, flexibly adapts to your inner curves, and cleans you gently and thoroughly.
Order products for anal care discreetly online
Order now everything for the perfect anal hygiene, so that you feel completely comfortable and safe and can enjoy hot anal sex and fisting carefree. Anal hygiene, enema pumps, anal douches, whitening cream, depilatories and nutritional supplements.