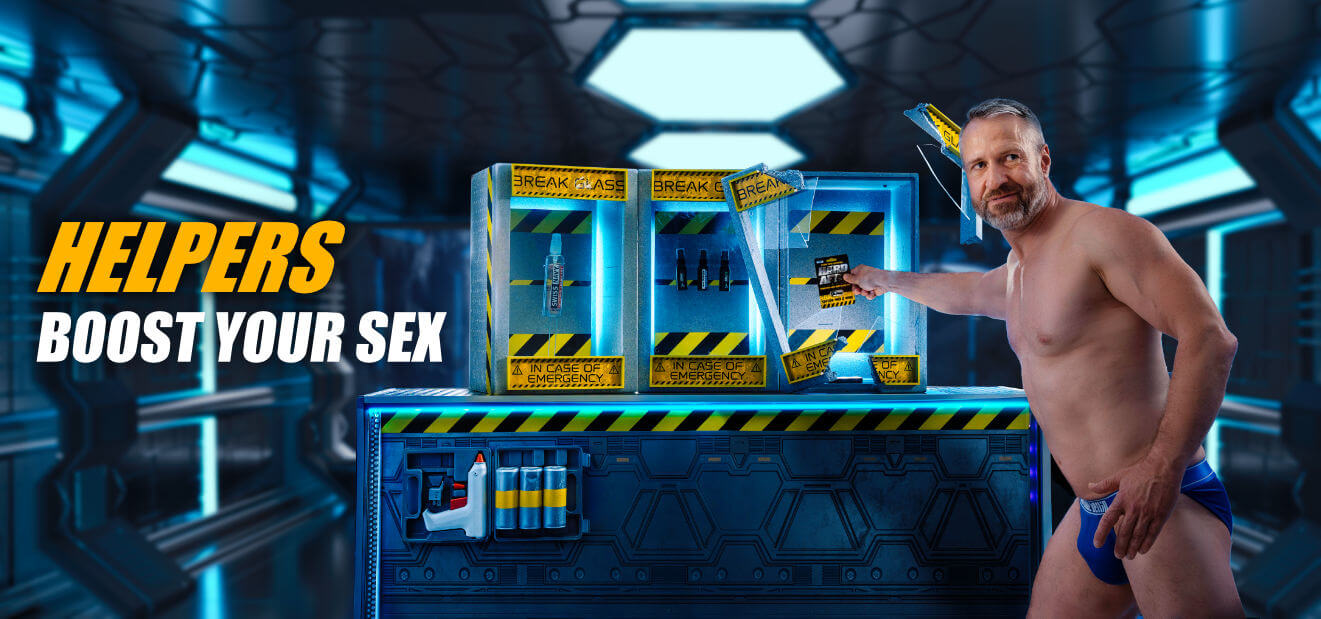 13 Produkte
No results were found for the filter!
Anesthetic lubricants: penetration without pain
Anal sex is one of the hottest ways for gays to have sex. However, the fear of pain is a major issue, especially for beginners. Don't worry, there is a sexual enhancer that will take away all your worries and let you enjoy sex the way you want to. We're talking about anesthetic lubricants that provide gentle surface anesthesia and thus even easier penetration. Natural ingredients provide maximum glide and less sensation, so penetration isn't painful, but you can still fully enjoy fucking.
Numbing lubricants ensure that you can still feel his cock deep inside you, but that your anus opens willingly when he gently rubs it into you. Intense, slippery and toy-compatible - that's what a good lube has to be. In our store you'll find a wide selection of pain-relieving lubricants, with which you can turn even the biggest dildo into an active toy for your ass instead of just a visual object.
Intense and atmospheric - that's how you get deeper
Just consuming your poppers will make his sweet little backdoor open for you, relax his muscles and make him ready for your cock. If you add now an relaxing and numbing lube, his fear can wish a farwell completely. He will only feel horniness when you step behind him, your cock tip gently touches his anus and then you push yourself deep inside him. It's just one more tiny push, then you have overcome his sphincter and nothing stands in the way of your hot ass fuck. Thereby anesthetic lubricants have no side effects, but a lot of positive properties:
relaxation in the anal area
suitable for the use of condoms
easy to wash out for maximum hygiene
better penetration thanks to relaxation
Your partner is afraid of his first time, because he has never been taken from behind? Then it's your duty to take away this fear and respond to him. The right lubricant with numbing properties will show him that you take your responsibility seriously. He will be happy that you are his first, because you are doing it right.
Safe sex in spite of lube - it's possible without any problems
Either anesthetized or protected? No way, you can protect your dick with a rubber and still numb his rosette with the right lube. The properties of our lubes are designed to provide relaxation and relaxed fucking, but at the same time they are also suitable for use with rubbers. You can even introduce your toys to him with passion after gently numbing his anus. He has never felt you or your toys so deep before. You have never been able to conquer his butt so easily.
The fear of anal sex often arises only in the head. Sometimes it is also bad experiences, a careless lover or pain with the first time. Make sure that your lover does not have bad memories of you by taking precautions. If you can penetrate him without pain, he will relax and can devote himself much better to the penetration through your steel-hard rod.