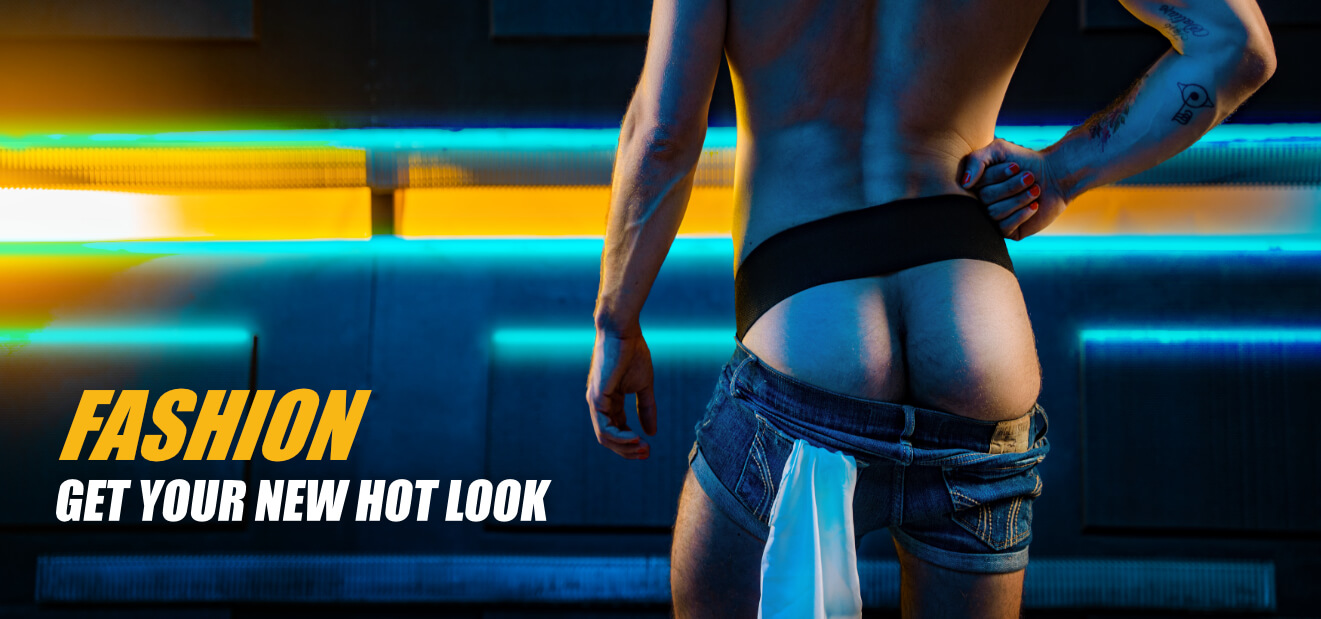 13 Produkte
No results were found for the filter!
Socks and stockings: never underestimate their effect
Socks? Who needs it anyway? Clear answer, you! If you guess how many gays have a real sock fetish, you will understand why. We have the right socks for you, easy to clean and made in the right materials. Combine them with your neoprene harness and you're all set for the next fetish party.
With our Nightcrawler Socks you will be a real star at every party. Outfit problems? Not at all, because this always brings you to the right look. Nightcrawler Socks, combined with jocks and a harness will make sure you don't go home alone that night. Sniffers will clearly be convinced too, literally begging you to give them a noseful.
Comfortable socks for your sexy look – combine properly
Among sniffers, not only are our poppers popular, but so are our socks, especially if you've worn them. You get them in blue, pink, orange, green and many other trendy colors, so you will always be the catchy highlight at the party. But you can also wear your socks in everyday life, whether at soccer, jogging or simply strolling through the city with your lover.
.
Decide for yourself if you want to go for our extra high and colorful Nightcrawler and Newschool Socks, or if you want to be the sexy skater boy with fine white socks. With our Pride Socks you make a statement and clearly show that you are a trendsetter. But these socks are not only an expression of trend consciousness, but also clearly show the justified pride that you belong to the gigantic gay community. Just remember the Stonewall riot that was built by the LGBT+ community against a raid. Our Sk8erboy PRIDE socks are a reminder of that, and make it clear that you're justifiably proud of your lifestyle.
Sniffers will envy you these socks, – do you begrudge them?
For a sniffer, there's nothing more awesome than your socks! But are you really giving them away? Maybe you're gracious and let your lover take a deep nose of your masculine sweat for once, but you don't give him your socks, do you? They look way too horny and become your trademark, giving them away is unfortunately out of the question. Your daddy boy can surprise you with one of our hot pairs and you wear them for him? So you both have something of it, you wear horny socks and he gets them afterwards to live his kink.
If you're still wondering how socks can affect your party outfit, we'll tell you the secrets here:
socks are the eye-catcher when you don't wear pants
in the scene, there are an incredible number of sniff kinks
the bright colors serve as an eye-catcher
without socks you look naked and boring
Sex with socks is out? No idea why the heteros have written this on the flag, with the gays it looks quite different. With our stockings and socks you are ready for the next horny number and your sex partner is guaranteed not to demand that you take off your socks.