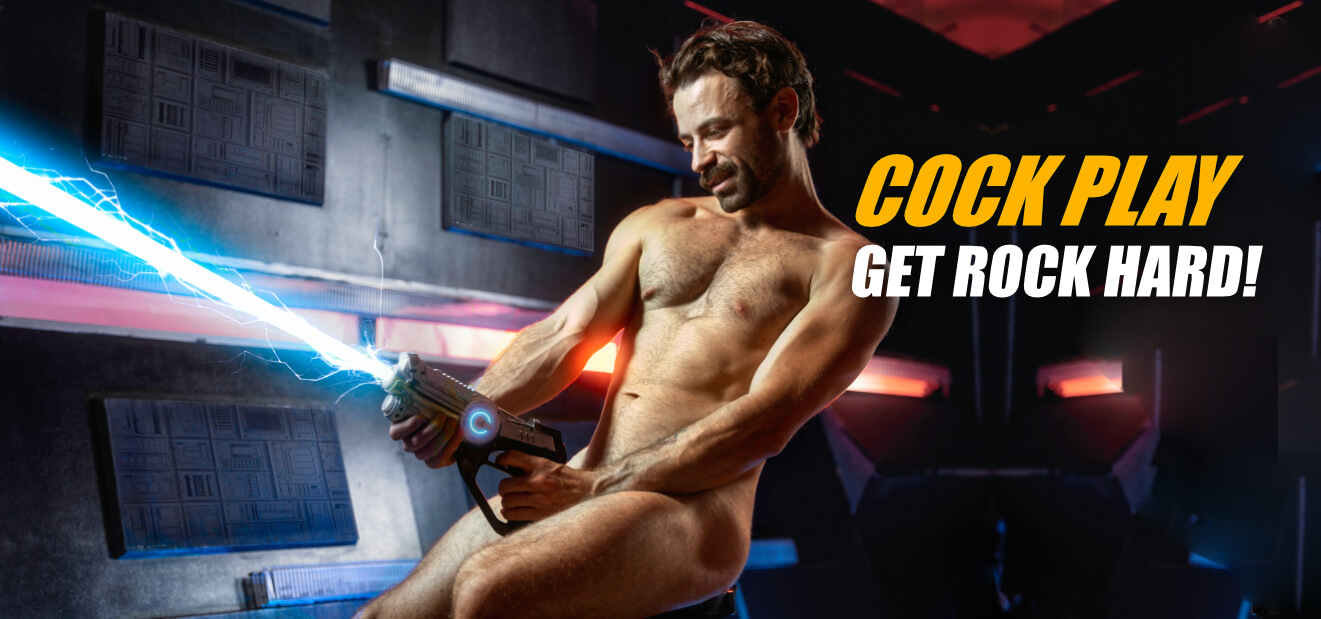 9 Produkte
No results were found for the filter!
Sextoy Cleaner for your Cock Play Toys
Nowhere is good hygiene more important than during sex and this also applies to cock play. If you throw your penis pump, masturbator or penis plug in the dresser after use, you will have a fungus on your crown faster than you can look.
Thorough cleaning of your sex toys explained briefly:
Basically, you must subject all sex toys to a thorough cleaning after each use. Washing with warm water and a cleaner is the minimum. Then spray with a disinfectant, let it soak in and wipe dry. For masturbators, remove the inner sleeve and wash it under running water. All other parts of the device that come into contact with your cock or sperm must also be thoroughly cleaned and disinfected.
Attention: Do not hold your battery operated toys under running water, but wash them thoroughly with a damp cloth and disinfect them afterwards!
Do I need a special cleaner for sex toys or is a normal disinfectant enough?
For the cleaning and care of all sex toys that you use on or with your dick, it is actually better if you use one of our special cleaners. Household cleaners often contain harsh or corrosive ingredients that can damage the material. And if residues of these substances remain on your sex toys, you will experience a nasty surprise the next time you use them. In contrast, our sex toy cleaners are completely safe for you and your health. Leave the disinfectant on for a short time and then wipe the toy with a lint-free cloth. Also, the surface of many sex toys is sensitive to harsh household cleaners. It is better to use a special sex toy cleaner.
Where can I buy special disinfectants for toys?
You can easily order all cleaning and disinfecting products here in Tom Rocket's online store. We have a wide selection of disinfecting toy cleaners that gently clean the product surface and reliably remove bacteria, germs and viruses.
Can sex toy cleaners harm my toys under any circumstances?
No, our sex toy cleaners will definitely not harm your sex toys. We have thoroughly tested all products. Unlike common household disinfectants, the special cleaners for toys are gentle to the surface. If you want to clean your penis pump or masturbator after use, you should reach for one of our tested sex toy cleaners.
Order today. We deliver quickly and discreetly.
Are sex toy cleaners safe for health?
Yes, all cleaners from our store are completely safe when used correctly. However, do not spray the cleaner or disinfectant directly on your skin and certainly not on your mucous membranes. Make sure that you let the disinfectant dry out before using a toy, then everything will be fine.
Do I need powder for my masturbator?
This powder is made from corn starch and keeps dildos and masturbators fresh and supple. Then your masturbator can be fucked nice and slippery again! Give all your favorite toys this rejuvenating treatment. The application of the powder is very easy: Simply rub the toy after cleaning with a little powder, so that it becomes nice and soft for the next fuck.