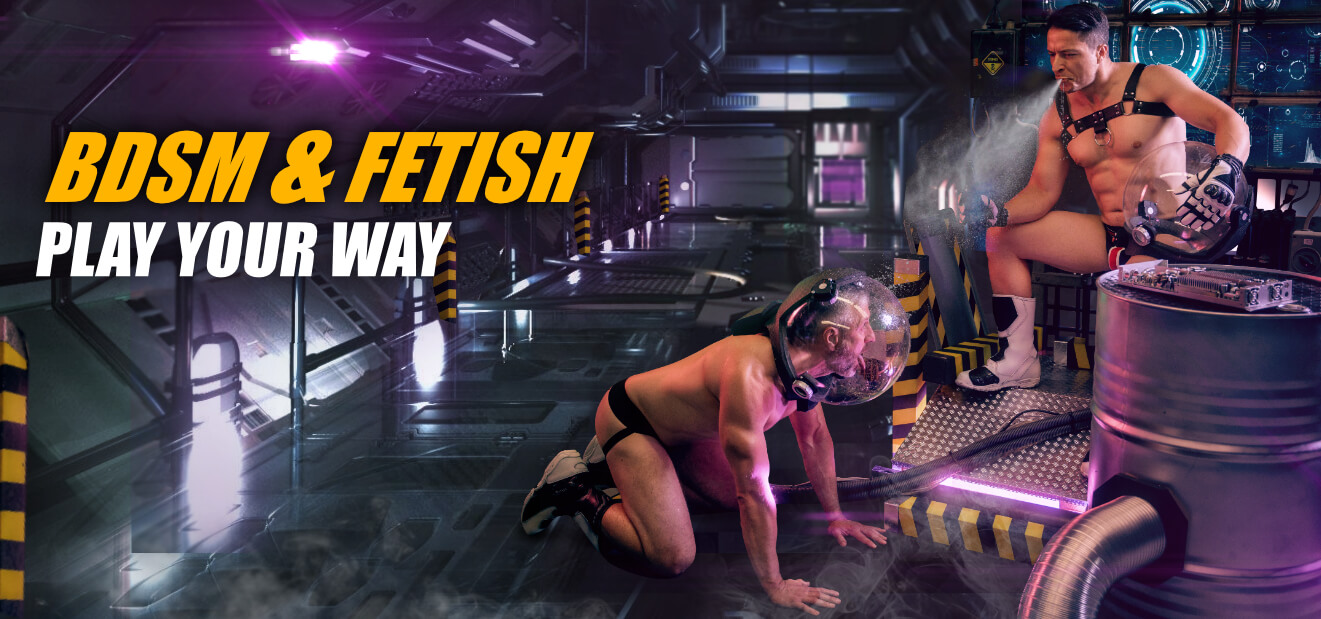 20 Produkte
No results were found for the filter!
Whips, paddles & truncheons: Gay doms want to know it
Your BDSM fetish is pronounced and there's nothing hornier for you than to really spank your partner's ass in bed? But only with the flat hand this is no fun in the long run, so you need our hot equipment to make him really moan. Just the slapping sound of the paddle slapping his muscular ass will make you (and him) sweat.
Isn't it incredible how naughty and impudent your little horny toyboy was again today? Quite unabashedly he has flirted with the barman of the gay bar, although your eagle eyes have observed him. Your hand is already itching and you have nothing else in mind than to bring this good-for-nothing with a few targeted whip lashes back to his senses. No problem, you get the necessary equipment from us - with it every slave becomes a good little lamb.
Gay and hard - SM toys for the horniest doms of the scene
As a Dom, SM is all about one thing: obedience. Nothing is more repugnant to you than a slave who demands his own rights and does not follow your instructions. Just a moment ago you ordered him to keep still and already he wriggles again when you gently stroke his testicles with the whip pommel.
Reason enough to take a quick swing from the wrist and enjoy his cries of pain. Let's see if you as a hard Dom with our tool are not able to tame this unruly slave.
The evening will be even more horny if you pull in some awesome poppers and live out your lust to the fullest. Maybe you are the little impudent slave yourself and are looking for new toys with which your Dom can torture you? Then take a look around, you worm! Everything you will find here is made for red welts on slaves' asses. And of course (as always) quality is our top priority:
carefully selected materials
easy to clean sex toys
a lot of variety for every style
Do you prefer it classic or extravagant? Whether the gladiator whip or the classic - we have everything it takes to leave a lasting impression on your ass.
Gay-SM with style - that's what you need equipment for
Just put him over your knee and spank his ass thoroughly with your flat hand? That's hot, but it's just not enough for most BDSM gays. For such purposes, there are our horny warrior gladiator whips, batons, baseball bats and much more. You are the king in the house, so you also decide how disobedience is punished by your slave.
Did he allow himself to flirt cheekily with another guy again or even buy a drink? Don't worry, when he looks your whip in the eye, he will regret his insolence. But then it's too late, you have the Dominus whip in your hand and will make sure that your naughty slave will never let his eyes rest on strange gays again. Or not - because that's exactly the attraction of the game, after all you need a good reason why you can educate the lewd gay slave with our toys.