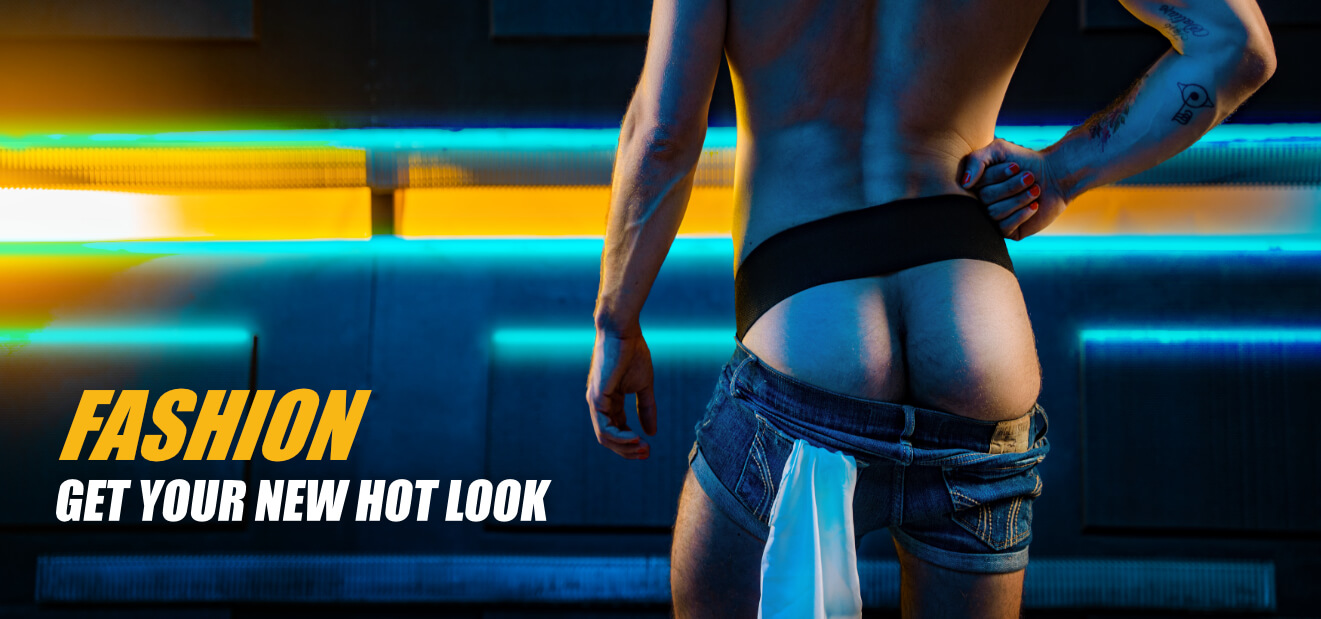 5 Produkte
No results were found for the filter!
Gay shorts for any occasion: always well dressed in sports and at the party
Shorts sound boring and like 5th grade school sports, but you're wrong. A fashion-conscious gay needs a good selection of shorts in his closet, because they are used in many ways. Not as underwear, but as sexy streetwear with which you can present your body. Be proud of what you have and show it, because that's the only way others will get to see it. In fact, the typical shorts tend to be called boring because they remind you of shapeless legwear that doesn't show off your ass, nor does it show off the silhouette of your best part.
You know us, we wouldn't even offer you something like that, because we know how much value a proud gay man puts on his outfit. Always well dressed, always good for a hot look and always in the right dress to not have to refuse a fuck on the corner. Yes baby, that's exactly what our shorts are for, not only, but also and you need them if you never want to have clothes worries again.
No one can hold a candle to you - score points on the beach with the right shorts
You are on the beach and have no desire for the usual boring swim trunks, in which your best piece is either squeezed or mutates with every horny man's ass to the tent pole? Then you're on the right track with our beach shorts. We rely on semi-transparent parachute fabric, discreet, simple and yet so hot that the guys just have to look. So a horny appearance has guaranteed no one ever put down and you can be sure that you will not be forgotten so quickly.
After the chilly afternoon on the beach you have the desire to pick up a hot guy for the night? How convenient that you no longer have to change for the visit to the fetish club. The plain white of our beach shorts has a good reason, because when it comes into contact with neon light, the inner pants start to shine through and make you a party grenade.
Our sexy shorts for horny guys have their perks:
Available in a variety of sizes
Fitted for a hot appearance
Made for sports, beach and party
For a sight no one will forget
Shorts and tank top - the night is yours
What do you need for a horny party night with hot guys and tow guarantee? Exactly three things: shorts that are tailored to you like on the body, a sharp tank top, which puts your muscles in the scene and a few poppers in the bag, which let you become the animal. You're proud to be gay and want to represent that. Then sexy statement shorts are the bang for your outfit. Subtle rainbow stripes are already enough to show that you are one of them and that they can calmly address you.
But that happens anyway, because you clearly show with your love for shorts that fashion consciousness is your middle name. Long jeans and tight pants my ass, it's the breezy shorts that will put you on the throne of fashion icons everywhere. Get the awesome streetwar for school from our store now!