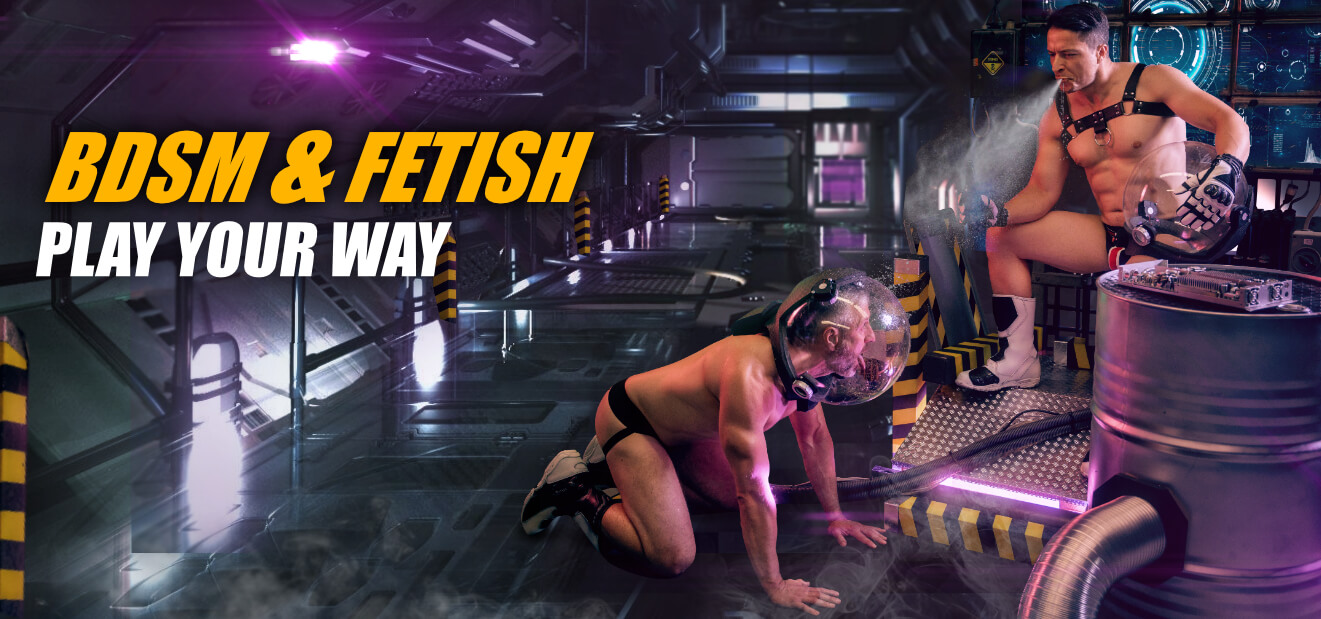 11 Produkte
No results were found for the filter!
Gadgets: Be the eye-catcher at the gay BDSM party
See how they put their heads together when you enter the room? Sure, all those submissive gay boys know exactly that you have a pronounced BDSM fetish and that your whippings burn especially hard on the ass - or that's exactly what you, as a submissive gay sub, desire. But how do you know that? Your reputation precedes you, you as a gay-dom are on everyone's lips and your piercing look at the whispering boys says it all even without words. But one thing is important to you, you stand on style and level, therefore you always belong to the best dressed gays on every BDSM party, but you also have the right BDSM gay gadgets with you. Less is more - that's your motto, and you've made it your program.
You don't need to have your whip on the holster, you only need your accessories to attract the attention of the others. And you're sure to get it, because when you walk through the twitching lights in your latex apron while choosing your lover for the next night, no one can take their eyes off you.
Show your slave - with the right BDSM party tattoos
They all know that you don't let your beloved poppers out of your hand and that you always have them ready. But so that they all know that the horny looking gay is your personal pleasure slave, just mark him before the next party. With a hot party tattoo you make it clear that this gay slut belongs to you and that the others can let their whips stick. If you want to ensure clear fronts, you can of course also put a collar and a dog tag on your puppy-gay.
You are not present at the party, but you would like to give your slave a little bit of a night out? No problem, because with us you will not only find the right penis sleeve to make him fit for going out, but also the time lock, which will put his penis under lock and key. You are the Dom and you will stay that way even if you can't be with your slave. What you can expect from our accessories, you already know yourself:
best quality and durability
ideally suited for proud gays
ideally applicable for beginners and professionals
You are a slave yourself and looking for a new Dom to make your life hard (and horny)? Unmissable you can make sure with a party tattoo that he notices you and soon pushes the gag into your naughty mouth-pussy.
Proud and gay - the BDSM scene is shaking
The CSD is the parade for proud gays, but it is colorfully mixed. So it's not easy at all to tell who actually has what intentions. The good news is that the BDSM area is being explored more and more among gays and more and more slaves and doms are willingly to make themselves available. So that you are recognized directly, you can also assign yourself nonverbally to the scene with party tattoos and cool accessories.
What will your counterpart think if you wear a tattoo with the inscription "Fist my Hole"? He will know that your little slave ass needs a portion of lubricant and a deep penetrating fist. Get ready for the next event in the BDSM scene, our accessories will help you.