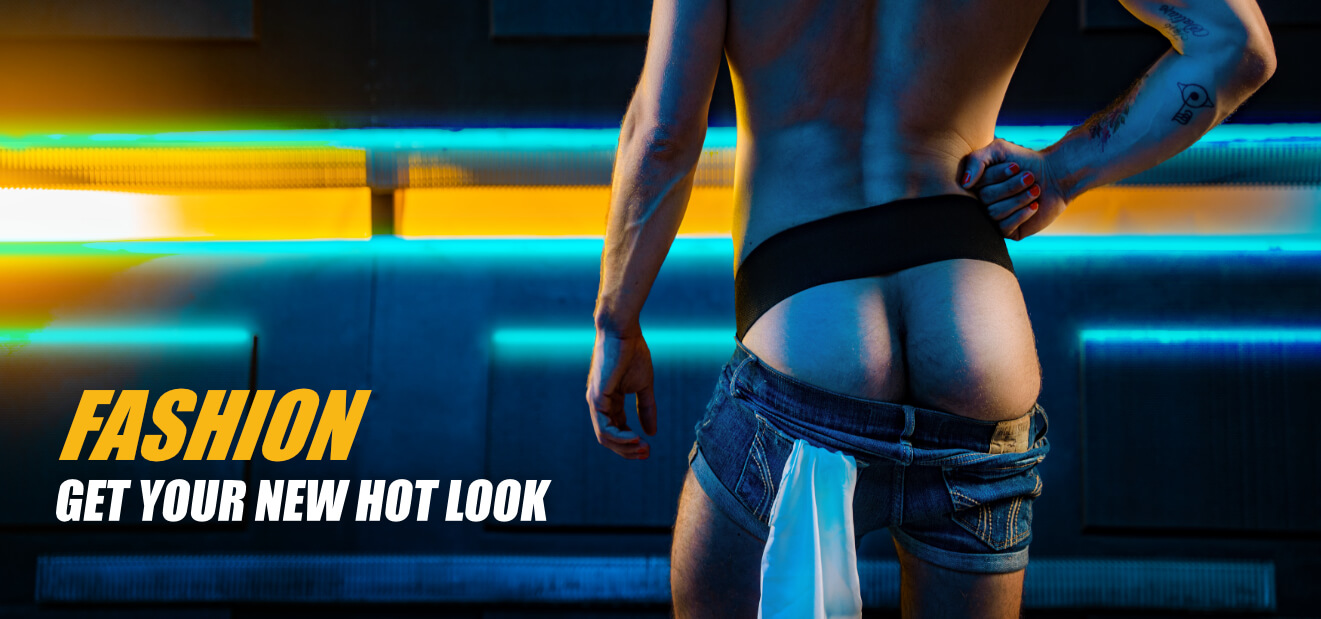 15 Produkte
No results were found for the filter!
Sexy Briefs: Put yourself in scene and seduce your counterpart skillfully!
Briefs? Briefs? Underpants? Forget it, with our Gay Briefs you are the star in bed or at the next party, because with it you not only put your butt in the scene, but also show what else you have to offer. Classically naked is much too boring. The sensuality begins there, where the other must bring up a little imagination. And he has it when you show up in your sexy briefs and the contour of your best piece becomes visible. He even has it when you change in the gym and show off your body with this underwear.
But why Briefs? Do you know these super tight underpants, which are gladly also called egg squeezers? Please don't, they seem like the skimpy swim trunks that just always look one size too small. Our Briefs are a perfect fit and sit where they belong. They fit tightly to the body, emphasize your contours and yet do not look vulgar at any time. Aesthetically packaged you can draw many more eyes on you than if you show up in the fluttery boxers.
In the right moment always properly styled – you succeed with Briefs
What is underneath becomes over, and at the latest when you go with your new hot bed partner one step further. Do you know it? This situation, when you are horny for each other, smooching, groping and then you free him from his pants. And suddenly you have to stifle your grin, because he just wears those boxers with Homer Simpson. That may all be cute when you've been together for ten years and are spending a boring sunday on the sofa.
But if you're looking for sensuality and hot bedtime fun, these fun pants have no place in bed. Just imagine, you enjoy our poppers together, you are completely focused on sex and then everything fails, because your underwear just seems terribly silly or terribly old-fashioned. Need more reasons why you need our Briefs to cut a fine figure in bed? Get it:
The anticipation grows at the sight of you, and not only that
Briefs accentuate your contours and are just plain hot
You get them in different colors
They are also a highlight in the fetish club
Underwear or clubwear? That's for you to decide!
Actually, they are too bad to wear them only in bed, don't you think? Take a look at our Barcode Pride Jock, isn't this piece of jewelry ideal for attracting attention at the next fetish party in the club? Better you have your butt guaranteed never put in scene.
With us you can choose from different colors and sizes, after all, your jewelry should also have enough space. The partly bold colors are ideal for attracting attention, but you can also wear them comfortably in the bedroom, of course under your pants. With these stylish models you don't have to be afraid of one thing: That you meet the hottest guy of the century and then do not wear the appropriate underwear.