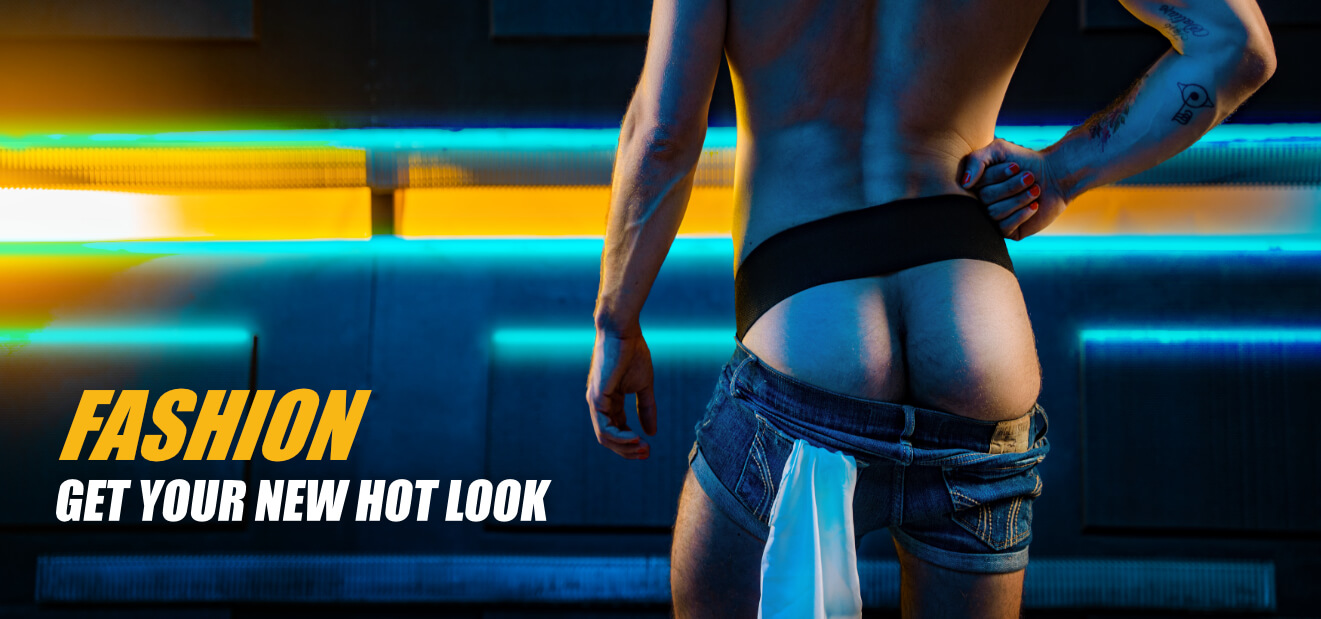 40 Produkte
Jocks: Probably the hottest underwear for men
You want to be not only hot, but the hottest guy at every party? Then our jocks definitely belong in your closet. So much space they do not need at all, because in terms of fabric you have to do without a lot here. The focus is on your tight ass, on which the eyes of the sinful party guests will stick, because when is it ever presented so hot. In terms of sexy underwear you make a clear statement with our jocks and become the it-gay at the CSD, at the party and in bed with your latest conquest.
There's a lot to choose from, but why really? Because we want everyone to find the right jockstrap for their ass. Did you actually know that classic jocks were modeled after the typical egg protector from sports? The cup with a waistband is also known by footballers, but they have a bit more material in the front to protect the crown jewels.
Which jocks may it be? The different variations!
Jocks are not just simply a piece of fabric with a thong underneath, but can still be worn in different shapes and designs. The Brief Jock, for example, is a classic men's brief that becomes a sexy highlight because of the opening at the back. In front, everything looks like classic Briefs, but when you turn around, the moon starts to shine. Now quickly inhale a round of Tom Rocket's Poppers and the other will literally tear your clothes off.
But the jocks stay on, they're just too nice to rip off. Fortunately, the ass is already exposed anyway and by the sensual sight the desire of your counterpart goes even further to heaven. With the Jockstring, the classic jock is combined with a thong on the butt, it shows even more skin and thus offers you even more possibilities to provide for looks and more with a frivolous ass shaking.
Jocks and Harness – the combi for your fetish appearance
You still do not know in which look you can convince at the next gay party? Be glad you have us, we'll give you the best reasons why it doesn't even need more than a hot jock and a harness:
Jocks are sexy and hot
Combined with a harness, you become a visual highlight
Sweat while dancing provides shiny effects
You can show what you have, it's worth it
If you're worried that jocks might get pretty darn uncomfortable, you can breathe a sigh of relief. The classic "crack cleaner" aka thong has probably already ruined the evening for some of you. Constantly pulling the fabric thread and scratching the ass groove is not only embarrassing, but also uncomfortable. Jocks fit better, they emphasize everything in the right place in the front and put your ass in the scene. At the same time, however, the wide elastic bands are designed so that the "ass eats string"-effect does not constantly appear and you are busy with constant plucking.
Jocks are simply the pleasant way to wear sexy underwear as a man and to seduce your gay buddies at the fetish party with a skillful hip swing. But of course they are also a hit in bed, so your counterpart has probably never desired you, right?