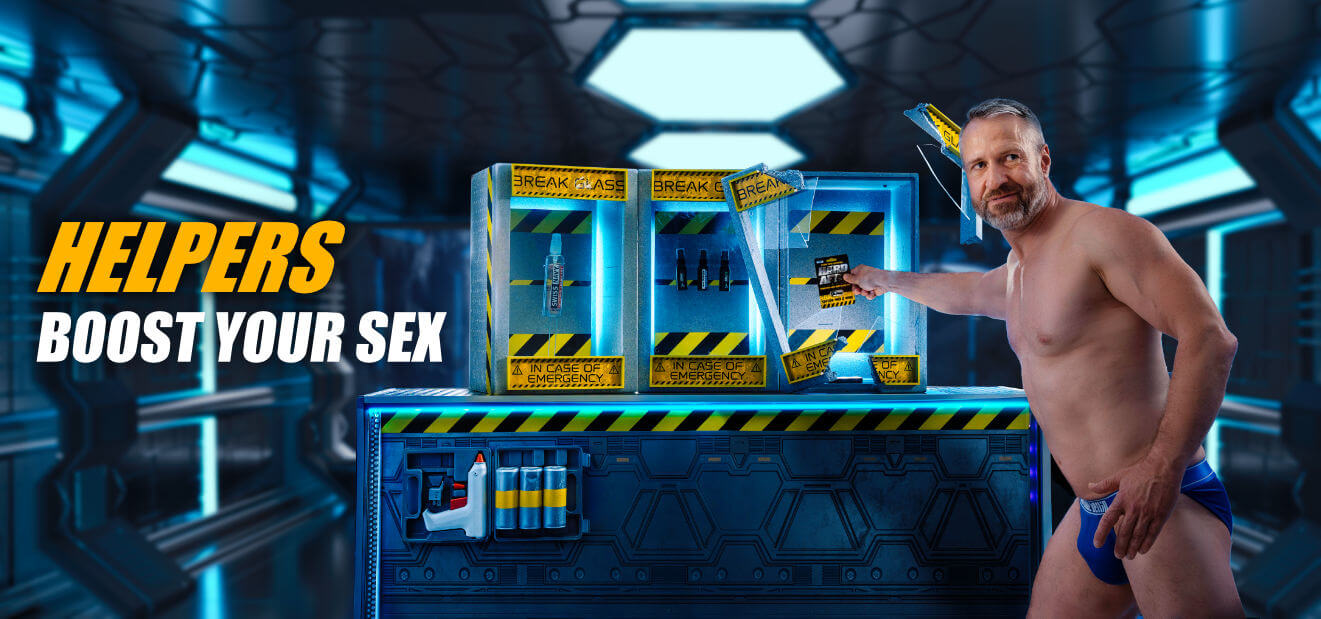 121 Produkte
Why use lubricant?
Whether you want to enjoy yourself alone or with your partner, only with a good portion of lube you can really fuck yourself into the sex frenzy. Especially during the anal adventure, a good lube must not be missing. Because only with the sufficient lubrication tail, dildo or plug slip pleasantly and without pain in the rosette. Without sufficient lubrication, anal sex is more likely to be a disappointment, with the threat of cracks and other injuries.
Tom Rocket's online store has compiled a selection of the best lubricants from top manufacturers for you, so you can always find the right product for you.
Water-based lubes
Water-based lubes consist largely of water. Therefore, they are an all-purpose weapon that can do virtually anything. Unlike a silicone-based lube, this gel is also suitable for use with sex toys or condoms and is considered particularly compatible with intestinal and vaginal flora.
While other lube can leave stains on linen and furniture, some of which are difficult to remove, a water-based lube is the worry-free option, as it can be removed by simple means.
Silicone-based lubes
Silicone-based lubes are also very popular, although they are a bit more expensive. However, this lube makes up for the higher price by being much more durable. A good silicone-based lube will last up to 30 minutes before needing to be reapplied.
Because silicone-based agents have a thinner consistency, they are considered more sensitive. The lubrication is immediate, so you can feel the texture of the skin, while water-based agents put a kind of film over the skin.
Those who are into sex in the shower will not be able to avoid silicone agents. Since they are not water soluble, they are great for masturbation and sex in great moisture.
However, almost all silicone lubricants have a catch. They sometimes do not mix well with other types of silicone, which is why you cannot use them with sex toys that are also made of silicone.
oil-based lubes
Generally, oil-based lubes is more of a niche offering, because it is just as useless with many sex toys as it is with condoms - especially not with latex condoms.
Best suited is this oil lube for play on and with the penis as well as for anal sex. For extensive stretching games and anal fisting, our top recommendation is Swiss Navy Grease -so that it runs like clockwork. And with Fist Buttr you're guaranteed not to go wrong. A very smooth and thick anal lubricant that facilitates penetration, is comfortable on the skin, and provides long-lasting lubrication.
Hybrid Lubricants
Relatively new to the market are hybrid lubricants. They are a mixture of two of the above types of lubricating gel. The respective advantages of both types are combined while reducing or eliminating the disadvantages. Mr B Load & Cum Lube is a water- and silicone-based hybrid lube with long-lasting effects, easy to wash off, fragrance-free, and usable with both sex toys and condoms. Try immediately and experience the best of both worlds!
Discover special lubes for hot gay sex:
Basic aside, many of our gels have other features worth exploring.
Numbing Lubricating Gels
This lubricating gel narcotizes or desensitizes you, which helps you relax so your anal play is a real treat. Mr B Lube Extreme contains an active ingredient of cloves, which relaxes you and facilitates the first penetration. This also succeeds in playing with any big sextoy or fist.
Masturbation creams
Creams and gels specially designed for masturbation. Slippery, smooth lube for wanking full of pleasure. If desired, also with cannabis for highly intense experiences.
Massage Oils & Lotions
If for once you don't feel like a hard fisting, but rather a sensual foreplay, Tom Rocket's has just the thing for you! The aphrodisiac massage oil of Shunga - optionally with aromas of coconut, green tea or coffee - helps you to experience unforgettably beautiful hours. And who knows;, what happens after a stimulating foreplay so ?!
Sterile lubricants
Sterile lubricants are - as the name suggests - sterile and thus also suitable for doctor games and more. We have for you in the assortment: K-Y-Jelly Gel an iconic classic that is easy to use. It reduces unwanted friction, is compatible with condoms and sex toys, and washes off easily
Fisting Lubricants
Everyone knows that anal fisting without plenty of lube becomes a pain and rarely a pleasure. Also for relaxed games with the fist or großen sex toys Tom Rocket's offers the perfect selection. Get wild and slippery with our premium product from Rocket Ride. And if you like it really fierce in the ass, you might prefer the cult classic Crisco. With perfect gliding properties, this lube guarantees a rampant fist adventure!
Order lubricant gel online
Stock up on your lube supplies today and order here at Tom Rocket's. Because there's very little in sex that couldn't be improved by a good lubricant!