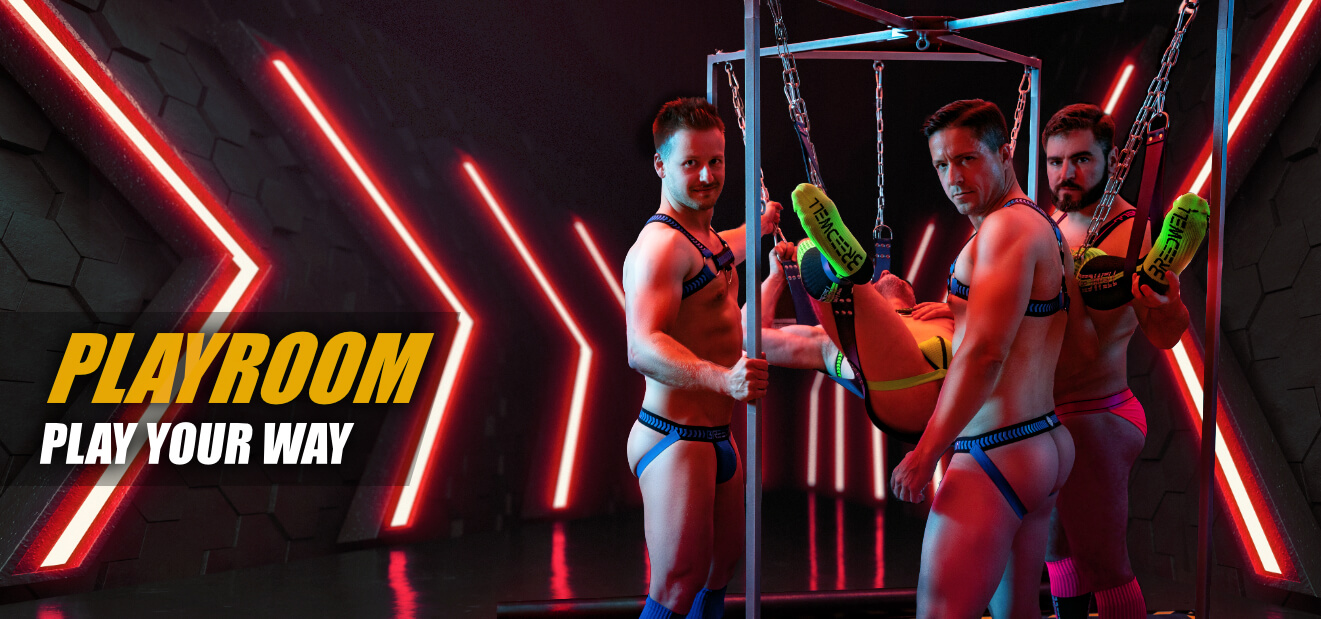 8 Produkte
No results were found for the filter!
Layers & Cymbals for sex: How the pros do it
Whether you snuggle up in the cute Bugs Bunny bedding in the evening or even wind up grandma's old bloomers, no one itches until you get a gentleman caller. Especially if you are known for your lustful BDSM fetish, after all you have a reputation to lose in the scene and you don't want to be considered as the fucker who is not prepared for a quickie at home. You're prepared, because you know how to make your bed a pleasure zone.
If you have your own playroom for adventures with your dates, you're naturally in the luxury role. Then you can treat yourself to the equipment of the extra class in our store, whether you want to nibble him on a swing or tie him up on the fuck machine. If you want to have sex in bed, you don't have to do without the right equipment. With pads and sheets, you'll prevent an unpleasant mess.
Pads for dirty gay sex: Sex may be dirty - because you are prepared
You're lying on the bed, pulling a few poppers in with relish, and then he sticks his ass out at you. It's clear that you can't resist, grab the lubricant and the gloves and push your fist into him. If only there was not this hopeless mess, which leaves wet and dirty gay sex just always. How many sheets have you already thrown away and when did you actually stop counting the stains on your mattress?
Stop it, all you need to do it uninhibited and without residue are the right pads for your bed. Whether for splash sex, living out your fetish or really a lot of oil, you never have to hold back again. And of course, our horny sex pads can not only be used in your own bed, but can be spread out on carpets, pillows and even in the club for a hot number. Quality is a must, so here are the criteria that good sex sheets must meet:
from high quality materials (PVC for example)
compatible with the skin
waterproof and with a soft feel
suitable for the washing machine
You have once again soiled the whole pad and it is so full of oil that a damp cloth is no use? Off into the washing machine with it and already your sheet is again ready for use.
No matter when and where - with the right pad you are always equipped
Actually, you love to seduce hot gay chicks in the club, but the equipment leaves something to be desired? You are, of course, an experienced gay and know exactly what matters when it comes to sex. You always have it with you, your PVC sheet, with which you turn every couch at every sex party into a playground for you and your lovers.
Simply placed in your backpack, along with an empty bag for later transport, and you'll always be ready to fuck wherever lust and a hot guy come over you. Choose for yourself whether you like innocent white or whether the lusty red rather wraps you around the finger. Variety is important, so always make sure you have at least two matching pads in case one is in the wash.