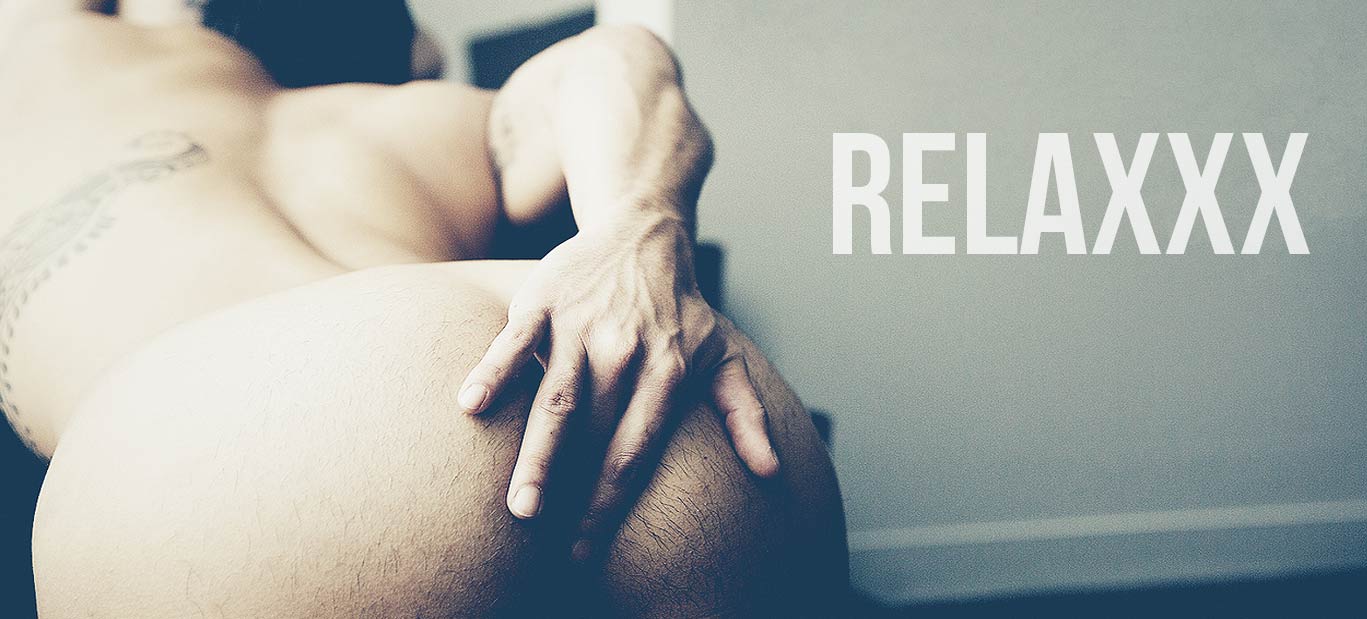 8 Produkte
No results were found for the filter!
Relax sprays for fisting: Face his fist relaxed
Nervousness! One of the main problems responsible for incidents during anal sex of any kind. Scared of pain, tension because it's your first time - as soon as you tense up, your butt hole can really hurt. Especially when fisting you are stretched to the limit and if you are not loose now, even your mucous membrane can tear. Both of you will only have fun with this sex practice if you are up for it, are relaxed and can really get involved. No question, this is also a matter of trust and preparation.
Just shoving your fist up your ass in the club toilet is a no-go, it doesn't work that way. But even being relaxed in bed can cause tension and nervousness. Chill out, for this you can find perfect tools that help against pain and support you to just let go and face his fist calmly. Fisting is one of the hottest practices among gays, provided you do it properly.
FF Relax Sprays: Prepare yourself for a relaxing experience
Poppers are a perfect preparation for most gays when it comes to hot sex experiences. They are also popular during fisting because they reduce pain and relieve tension - as are relax sprays. Especially when fisting, it's important that both parties want to fully engage with each other and that you don't tense up, because then there's a risk of injury. When his fist is pushed into your ass, your entire anus stretches. So that he can overcome your sphincter, relaxation is the key. With anal relax sprays, you'll ensure that he'll be able to relax his ass and overcome the hurdles with ease. A good spray offers you:
relaxation in the anal area
light anesthetic effect for less pain
compatibility with lubricants
suitable for use with condoms
skin-friendly ingredients
No anal sex or fisting without rubber or gloves. Safe sex is important, you don't want to cater to people's annoying stereotypes, do you? A rubber is not an exclusion criterion for a good anal spray for relaxation, because the lightly numbing aids get along with the latex sheath and thus ensure that you are relaxed and can still rely on contraception. Get ready for your anal adventure.
Deep experience without pain - anal sprays for relaxation
Anal intercourse plays a big role among gays. Whether it's with your fingers, with a plug, with your penis or with your whole fist - the butt is damn often used to make two gays feel horny. You are not so experienced yet? You're scared because it's the first time he uses his fist instead of his penis? Just relax, the more relaxed you are, the easier he will slide into you. One thing is clear: only have sex when you really feel like it. If you are not ready to fist, no one has the right to persuade you. But if you feel like it, but your ass is cramped with fear, then this is not an obstacle.
A light anesthetic spray will make the touches and stretches of your anal muscle not hurt so much and you can give yourself to it in a more relaxed way. The effect happens physically and psychologically. On the one hand, you are less tense because you enjoy the freedom from pain, and on the other hand, your anus is less tense because it has been gently numbed by the pleasant spray. Try it and notice the difference.