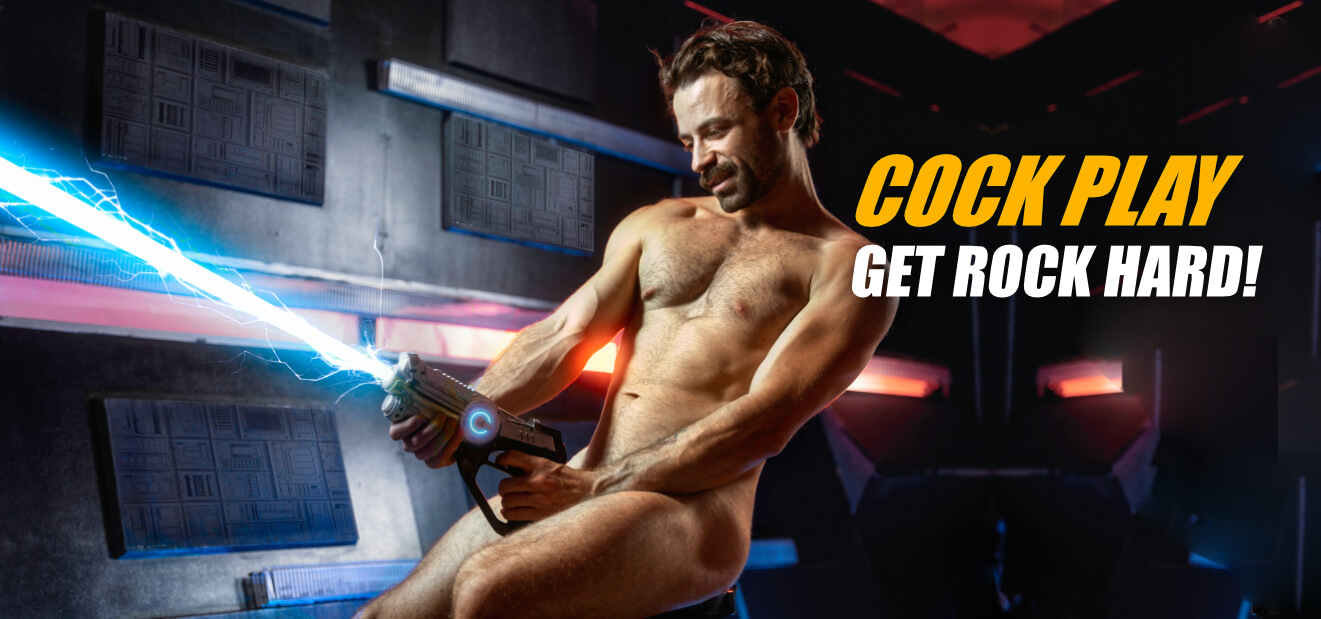 34 Produkte
Ball stretcher and testicle weights for randy CBT
Okay, so you've browsed through our full range of toys for awesome cock play and ended up here? You are already familiar with many of our toys like the masturbator, the penis pump and cock ring, and now you finally want to know what the ball stretcher is all about? Well then, welcome to the world of CBT.
What are Ball Stretchers and what is CBT all about?
The ball stretcher (or testicle ring) is a sex toy for men that is used to stretch the scrotum. Just as the cock ring is slipped over the cock and causes blood stasis due to the tightness, the ball stretcher is placed around the sack. However, it does not cause blood stasis, but causes stretching of the scrotum by its own weight or by additional attached weights.
CBT is a term from the BDSM scene and stands for "Cock and Ball Torture". Yes, that's right, CBT is almost as hard as it sounds. However, for those with masochistic tendencies, this practice is most welcomed and particularly intense experience.
By the way, you don't have to be a masochist to use a ball stretcher. Many men describe the sensation of having their testicles gently stretched and pulled away from their bodies as not painful at all, but very pleasurable. In addition, regular use of a ball stretcher over a long period of time can result in a permanent lengthening of the scrotum, which some find extremely attractive.
What are the different types of ball stretchers?
Tom Rocket's offers ball stretchers made of the following materials: -
acrylic
stainless steel/metal
leather
silicone and other plastics
Ballstretcher made of silicone and TPE
Testicle rings made of TPE and silicone are well suited for beginners. They are soft, yield easily, do not interrupt blood circulation much if at all, and are generally milder in their effects. These toys are a safe toy for newbies who want to try these practices. Lubricant is also required for easy application.
You can order lube for use with the Ballstretcher right here!
Ballstretcher made of leather
The testicle rings made of leather can also be counted among the softer variants. Like the soft stretchers made of silicone, they do not stretch your scrotum permanently, but can provide an intense feeling. The Velcro closure allows you to adjust them to fit, and by attaching additional weights, you make the result even more intense.
Ball stretcher made of metal or steel
If you are looking for the more intense experience with the ball stretcher or generally prefer harder types of play, you should opt for ball stretchers made of metal or steel. They aren't flexible, don't give in the slightest bit and are much heavier, which makes for a stronger stretch and a more intense feeling. There are models with additional options, such as screws that put pressure on the bag or those with extra weights. Long-term use of heavy metal ball stretchers can permanently stretch the scrotum.
How risky are ball stretchers?
Excessive stretching of the scrotum can cause permanent damage. Ball stretchers are safe if the duration of use is increased gradually, incrementally and in small steps. In this way, permanent stretching is achieved without the risk of injury.