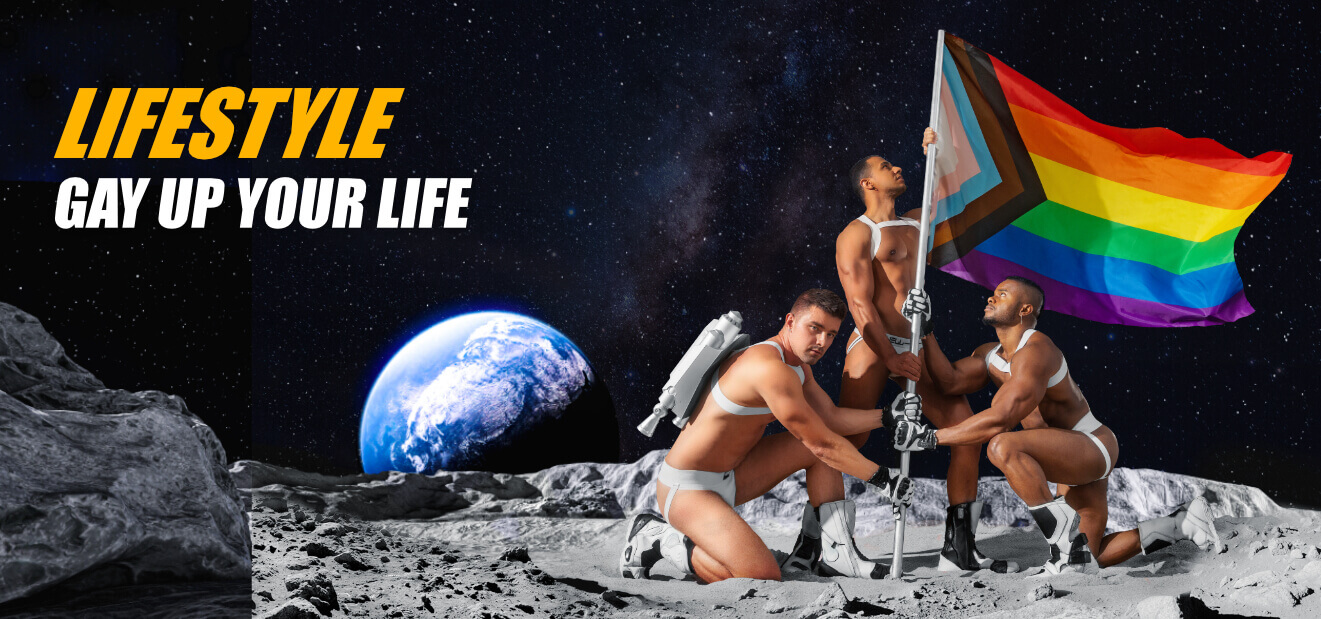 139 Produkte
Living
Everything for the gay lifestyle
If you already have all the sex toys, your playroom is perfectly equipped, your supplies of lube are far from running out, and the condoms are overflowing from your drawers, then why not take a look at the Lifestyle department.
Are you looking for great gift ideas or do you want to transform your apartment into a hot love nest with gay accessories? Are you tired of hiding your gay identity and want to flag your house in rainbow colors for your coming-out? Then you will find what you're looking for in Tom Rocket's range of products.
Tom Rocket's offers gay diversity for your gay lifestyle
Tom Rocket's is one of the largest online shops for the gay lifestyle. As an established mail order company, we offer a huge selection of products in the areas of Queer Fashion, Lifestyle, and Sex Toys and guarantee fast and discreet delivery throughout Europe.
The best gift ideas from our range for you:
This handy masturbator comes in many colors and designs, with various textures for brilliant orgasms. Compact fun for on the go.
Cute teddy bears in a variety of bondage outfits. A great birthday present that is guaranteed to put a smile on the recipient's face.
An exciting party game that turns the cozy game night into a wild adventure. Just lay down the mat and let Twister decide who gets to touch whom.
Pimp your bathroom with a beautiful piece of soap in delicate pink. The Gay Bar Soap bewitches with a rose scent and ensures glamorous cleanliness.
With this horny penis-shaped lollipop, you can practice blowjobs and perfect your deep-throating skills. Flavor: delicate milk chocolate.
Our gay collectible figures are the perfect decoration for almost any occasion! They are suitable as a gift, party decoration, Christmas tree ornament, or iconic collector's items!
The hard magnets from Tom of Finland are sexy, funny, and stylish! You can decorate your fridge or lunchbox with Tom's colorful, iconic leathermen. They are made sturdy and are the perfect gift for your friends or a sexy eye-catcher for your own home.