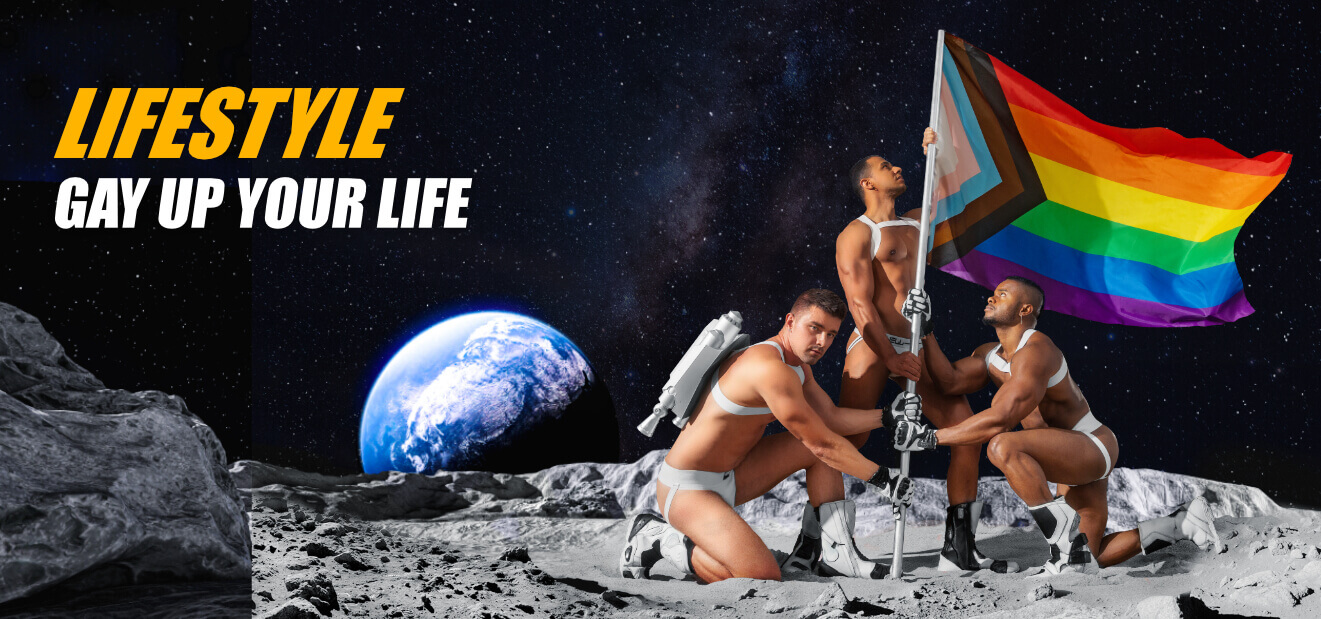 104 Produkte
Gift ideas for gays: The right gift for the gay birthday
It's your lover's birthday? You are invited to the party of a good friend? Never show up without the right souvenir, because that's how you show style. We offer you cool gimmicks with which you can make other gays happy. How about a gay card and a few nice words from you? Then you can present it with a great gift. Who needs wine when you can have gay stuff?
The gay birthday card - give with style
Those who love and live the gay lifestyle are always happy to receive a thoughtful gift. Don't buy your next gay birthday card somewhere in the supermarket. We've all seen the boring standard motifs countless times before. Make the eyes of your counterpart shine by using one of our ingenious gay birthday cards. Appropriate motifs and a clear sign that you appreciate the Pride lifestyle. Even if you're not gay, you'll always go down well with these cards.
Still all cups in the cupboard? We do!
What's a part of stylish gay living? That's right, lots of stylish gay mugs. We don't drink out of grandma's coffee set, we hold on to that for keepsakes. Instead, gays love colorful, eye-catching and funny cups, which also go down very well as a gift. With us you will find the very large selection. From discreet models that can also be used in the office, to the sexy variant for breakfast afterwards.
For all cuddly bunnies - gay stuffed animals with heart
Awww - life without the right stuffed animals isn't worth living after all! Because we know how keen our customers are on the different plushies, we have them of course for you in our assortment. Whether it's the stylish BDSM bear or the funny rainbow penis, you'll find a great selection of cuddly gay gift ideas. But watch out: They're so cute you'll want to keep them for yourself. If you're a real cuddly bunny, it's best to order two, one for you and one for the gift recipient.
For a lot of fun when giving gifts - fun gifts are well received
You want to show your humor when giving gifts? Then you are at the right address in our gay store. We have a lot of funny gay stuff for you, which also goes down well as a gift. How about a penis lolly? Just suck again uninhibited on a cock, which then also tastes sugary sweet. For an always squirting best friend, the penis soap dispenser is a must-have. It's so funny, too, that it's sure to make any recipient smile.
We focus on diversity in our selection, because every gay is different. Whether it's a small souvenir for the next party or a larger gift, you'll find it here. By the way, a very important tip: If your counterpart likes poppers, you will find nice bundles with different flavors. These can be wonderfully combined as a gift with our other stuff. For very intimate gifts, you can of course also browse our sex toys. This way you show your lover that you not only want to give him a gift, but also want to copulate him.