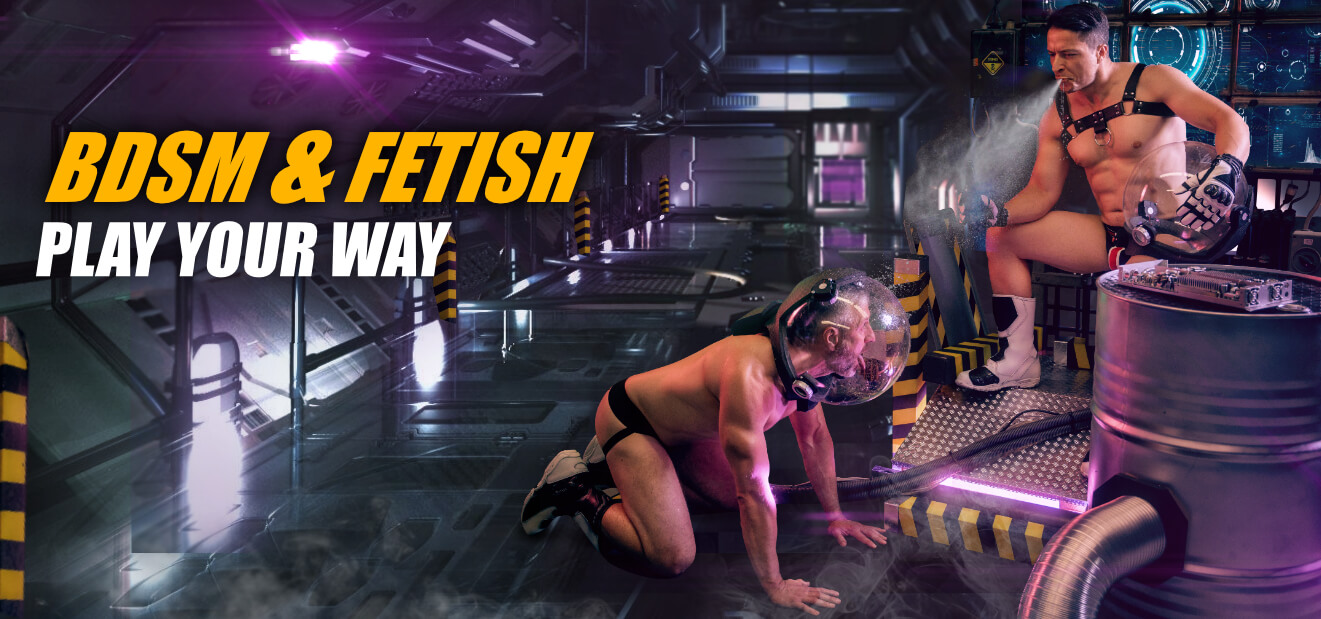 8 Produkte
No results were found for the filter!
Cleaner and care: BDSM on a high hygienic level
To live out your BDSM fetish with style and high class, you not only need a submissive lover (or several) and the right equipment, but also cleaners and care, because - of course - you value clean sex.
If your whip has worked the ass of a slave, then you need to clean and disinfect it thoroughly afterwards, because the next lover boy is already waiting for you. And sometimes it happens that you use the thick handle of your cat-o'-nine-tails not only for holding the whip. With lube it can be used for so much more.
You already know all this as a self-confident gay Dom, so your accessories include the right toy cleaner and disinfectant to ensure maximum hygiene in your bedroom (or wherever you fuck). The scent of your slave belongs to you, don't allow other slaves to perceive it because you tie them with the same handcuffs or put the same mask on them.
BDSM toys for eternity - with good care it is possible
While you just keep buying your poppers over and over again, your BDSM toys will actually last forever if you take proper care of them. Whether monster-dildos, strap-ons or restraints - with a cleaner you can get rid of germs in no time and take care of your equipment. Don't make the mistake of washing your strap-on under running water with cleaning agents from the kitchen, because you will damage the material.
Toy cleaners can be applied in no time and ensure clean conditions. Your advantage is that you can use them for your entire BDSM equipment. No matter if you want to disinfect the surface of your latex sheets or if you want to bring the nipple chain of your slave back into shape. Simply grab the tube or bottle, spray on briefly, clean and ready. Clean thing, hot thing and guaranteed harmless for your slaves. Your equipment should include in any case:
cleaner for your BDSM toys
special cleaner for anal torture tools
cleaning spray for the penis
You were inside another slave a few minutes ago and want to make sure your penis is still ready for use? Then grab the spray and get it ready to go for the next slave's ass that's already waiting for you.
Gay and horny - it's more fun when it's clean
What is actually more disgusting than dirty toys and nasty body odors? Sure, your sports sneakers are perfect to press them onto your naughty slaves noses, but you as a well-groomed gay dom like it hygienic, of course. Even the straight guys know that gays like it well groomed and sinfully wild. Especially if you like to fuck through all beds, you must of course pay attention to hygiene, which you already know.
And as much as you like to torture your little lusty slaves and drive the sweat on their foreheads with the Wartenberg Wheel, of course you still care about their health. That's what makes a good gay dom! You love their pain, but you decide when to torture them. Don't give any disease a chance, because it would take control over your slave sluts much too fast. As if you would give them out of your hand!