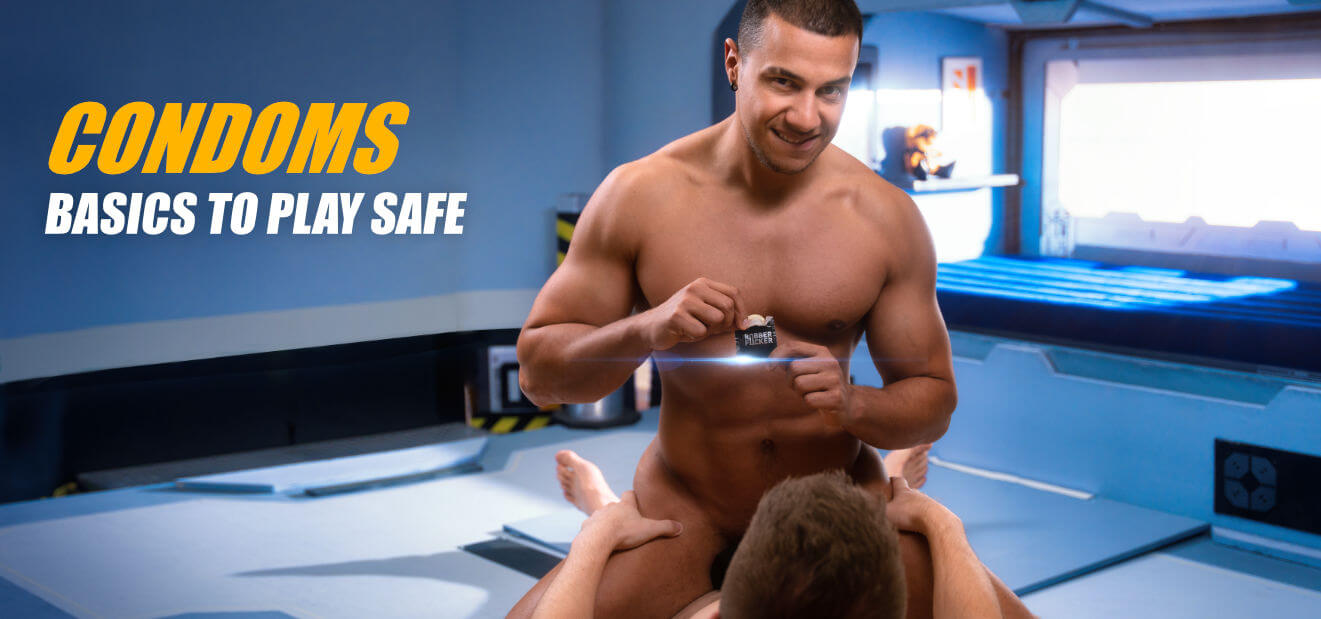 8 Produkte
No results were found for the filter!
XXL condoms: perfect fit for big things
Tom Rockets makes buying condoms a breeze. In our online store, we carry only the best rubbers from the most popular brands. We have the classics Billy Boy, Blausiegel, Durex and Ritex as well as Sico and Mister B. In the huge assortment of our online store you will also find potency and auxiliary products of all kinds and for your needs: The hottest lubricants and creams for fucking, fisting and masturbating! Besides natural condoms, those with nubs or ribs, we also have latex-free condoms, ultra thin and also extra large condoms.
When do I need an XXL condom?
The XXL condom category is a must for all Big Boys who are desperately looking for the right condom. If you're well endowed, you just need the right rubber that can withstand the monster you're hiding in your pants!
Why you need an XXL condom?
In advertising it is often said "one size fits all". This may be true in theory! In practice, however, it is shown again and again that this rule for condoms is literally thought too short. Because only if the condom fits perfectly, neither pinches nor slips, you are guaranteed unbridled fun and safety during sex. Everyone who uses condoms regularly knows that! Our King Size condoms fit like a second skin, offer maximum safety and provide a particularly intense feeling thanks to their extremely thin wall thicknesses!
What can XXL condoms do?
XXL condoms are - as the name suggests - extra large. They offer extra length and/or width. Thus, when using an extra-large condom, the feeling of constriction does not occur, from which especially well-endowed men suffer with normal-sized sheaths.
How should I put on the XXL condom?
In order to protect your huge cock properly, you have to put the XXL condom on correctly. The rubber must not come into contact with your fingernails during unpacking or unrolling - not even with other sharp objects, which have no place down there at this moment anyway. If there is a build-up of air during unrolling, the condom can burst during ejaculation. Therefore, you must squeeze the reservoir at the tip of the rubber when unrolling. You must also make sure that the rolled edge looks outwards when unrolling, otherwise you will put the condom on incorrectly. An XXL condom fits properly, like any other, if it encloses your penis tightly and does not slip.
How can I dispose of used condoms correctly?
Under no circumstances do condoms belong in the toilet, because there they can cause terrible blockages, which in the worst case can cost you a fortune. Used condoms go into the household waste!
Find the right condom for every dick!
Our Onsize condoms are available in eight different fits and come in convenient 50-packs, so you can focus on the hot sex adventure without worry! Onsize condoms are made of natural rubber latex, are moistened and transparent, so that your best piece is always visually beautiful!
Which lubricant can I use with an XXL condom?
With a water-based lubricant you are on the safe side - no matter how big the rubber is. These lubricants are suitable for use with virtually all condoms. At Tom Rockets online drugstore, you'll find not only lube and condoms, but many other tools to enhance your pleasure.
Order today - we deliver quickly and discreetly!