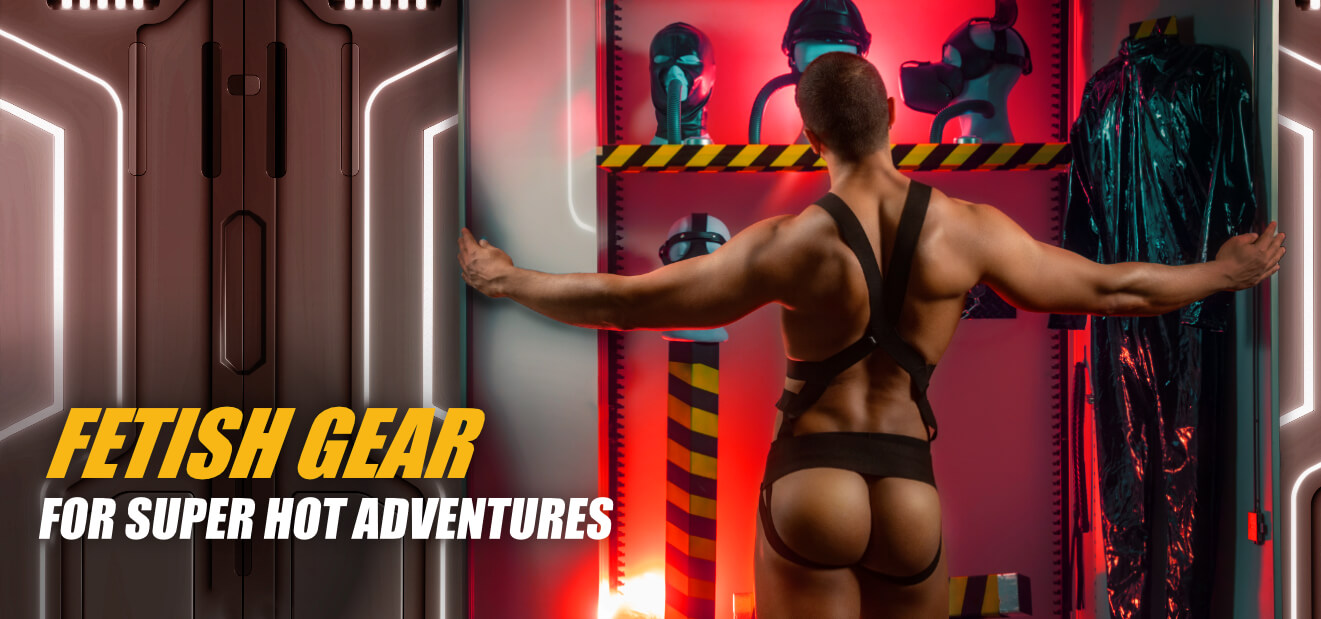 73 Produkte
Harness and Leather -stylish and suitable for your appearance
Harnesses are not just a piece of fetish wear that will suit any party appearance of yours. They are accessory and add-on in one, you just look hot with it, but you can also let your sex partner put you on the chain. Originally, the harness comes from animal breeding, so farm animals were tamed for humans. How willing are you to be tamed? If you are looking for a merciless horny breeder, put on your harness and show who you are and what you want with a clear statement.
Our Glow-Straps give you the opportunity to do so. Are you dirty? Do you want to fuck? Are you a little gay slut who wants to be used? Attached to the harness our luminous advertising puts you in the scene and your counterpart knows at first glance what you actually want. So easy it can be to find the right sex partner for a hot night for two, it just depends on the look.
The Stage is yours - less stuff does not work
Do you know those guys who come to the hottest fetish party of the year in jeans and a t-shirt? That just doesn't work at all, because it's way too much fabric for the perfect appearance. Inhibited to show yourself as you are? Pop in our Poppers and nothing will stand in the way of your gigantic appearance on stage. With a harness you are perfectly dressed, you are tangible for the others and make a clear statement that it may go with you also sometimes a little more violently to the thing.
.
In the modern club culture of the gay scene, the harness has long since established itself as one of the most popular outfits in terms of fetish wear and there are plenty of good reasons for that:
Your bodysuit really comes into its own
.
A harness on your skin feels hot
.
You make a clear statement to the others
.
You have your BDSM outfit directly on the body
Harness made of leather or not - you decide!
On the skin, the cool leather feels simply stunning. Already when you put on your harness, this anticipation spreads in your loins, because you know they will all undress you with their looks. But they don't have much work to do, because with the horny harness you wear only one accessory and show more than you hide. About the material you can decide yourself, it does not have to be leather if you do not like the natural material.
Look at our elastic and convertible harnesses that you can combine in many ways and that are even available in neon colors. You think that you have no chance to pick up someone in the club? Then you haven't worn the right outfit yet. Through your harness you look tough, self-confident and therefore automatically hot and attractive.
And if you don't want to say it through the flower, but directly, you extend your hot harness with a statement. The breast bar on our Nightcrawlers is made so that you can equip it with a glowing advertisement for yourself. You want it? Then you get it!