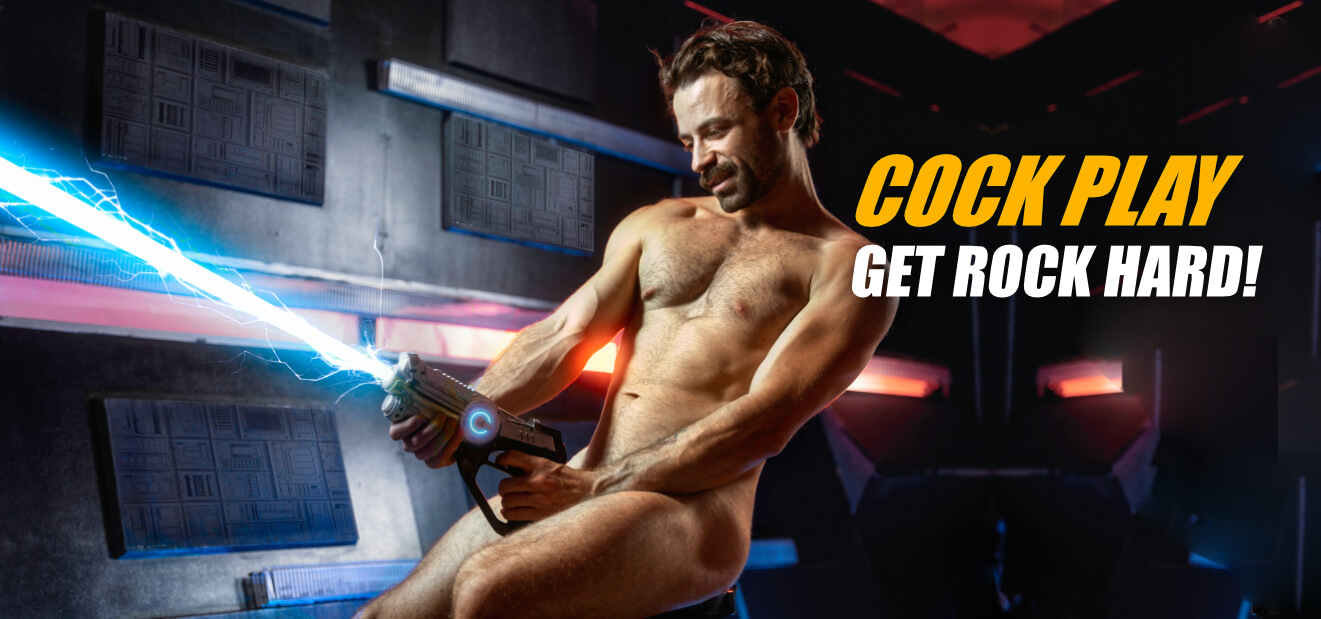 50 Produkte
Pleasurably hot cumming with the masturbator
When it comes to cock play toys, there has never been such a diverse selection as there is today. Regarding sex toys for men, the masturbator stands out in particular. Manufacturers are conquering the market with newly developed materials. The sex toy once frowned upon as a "truck driver's pussy" is now super sensitive and a blowjob machine blows your brains out with artificial intelligence.
What is a masturbator?
In a nutshell, a masturbator is the female counterpart to a dildo, meaning it's a device that allows a man to get it on himself. Masturbators come in different shapes, colors, designs, price ranges, and most importantly, with fundamentally different techniques. The sole purpose of this product is to make masturbation simple, but as hot as possible.
How does the masturbator work?
The simple, manual masturbator is basically nothing more than a sleeve made of a modern plastic that you put over your penis to masturbate with. The inside is made to resemble an anus or mouth with grooves and nubs, so that friction is created when you move the jerk-off aid up and down, which feels very realistic with lubricant, depending on the model. With these devices, your cock is stimulated with more sophisticated methods.
Can I delay my ejaculation with the masturbator?
Did you know that you can train delaying ejaculation with a masturbator? It is possible to train specifically so that you can last longer during sex. Simply stop the stimulation shortly before the big O and only continue when the excitement has subsided. Try it out! You will experience a true miracle if you repeat this several times.
Which masturbator is the right one for me?
Tom Rocket's has a diverse selection of masturbators that can be roughly divided into the following categories:
manual masturbator
masturbator with vibration
masturbator with anus opening
life-like masturbators
Electric masturbators
Most of these devices drive you to climax with their vibration. Advantage: You don't have to do it yourself, but let the machine do it. All you have to do is put it on your dick and select the appropriate vibration program. The only thing you must not forget is the lubricant. Some devices have other options, such as a built-in heater that warms the inside to body temperature. Other masturbators come with several inner sleeves with different surfaces, which you can change according to your preferences. Some devices even suck your testicles dry with negative pressure, so you won't hear or see anything.
What are Masturbator Eggs?
This is a funny masturbator in the shape of an egg, which is suitable for quick fun in between. It's handy, practical, reusable and will give you a whole new experience and brilliant climaxes with just a single dab of lube.
Which lube is suitable for my masturbator?
Which lube is suitable for your masturbator depends on the material. For the vast majority of models, a water-based lubricant is recommended, while silicone gels are strongly discouraged. To be on the safe side, take a look at the product page of your masturbator before you proceed to the checkout. Here you can order the perfect lube right away!
How Do I clean and care for my masturbator?
Remove - if available - the sleeve and wash it thoroughly with warm water and a mild detergent. Then treat it with a disinfectant to kill all germs and let it dry well afterwards.
Don't forget to order the appropriate cleaning agents for your masturbator!