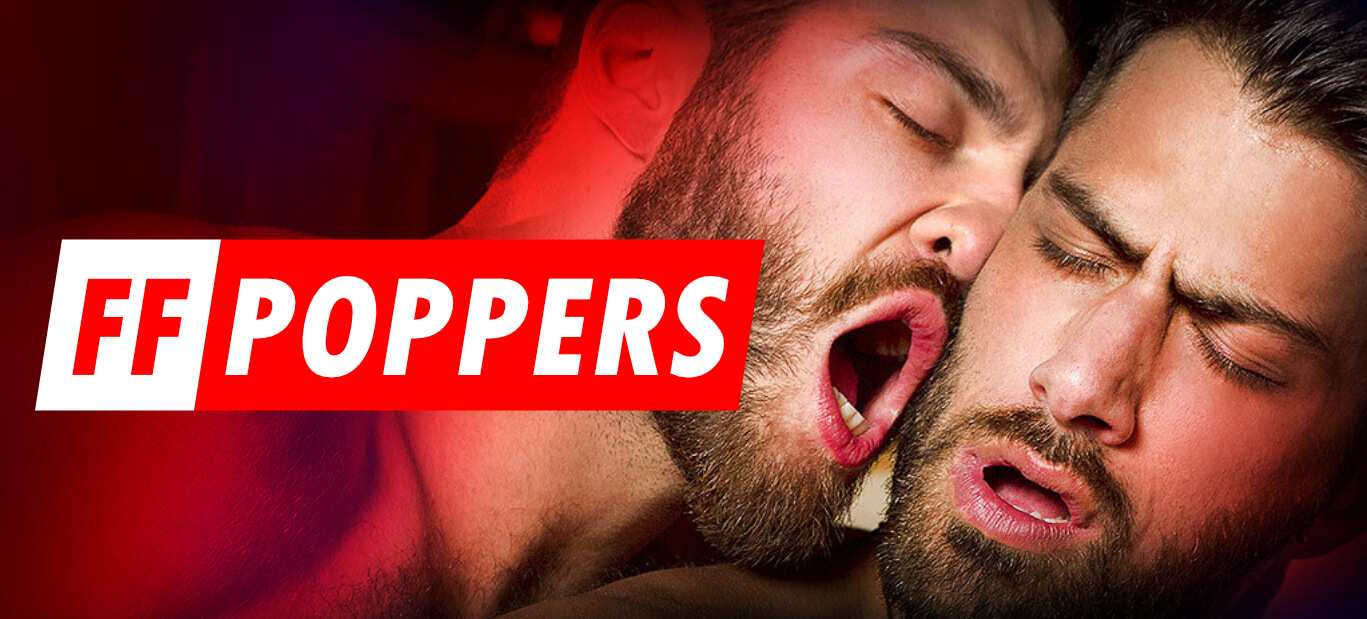 19 Produkte
No results were found for the filter!
Fist Poppers: Ready for a whole new experience
Fisting itself is an experience you will never forget. Whether in a positive or negative sense depends on you, your lover and the preparation. Lube, gloves, confidence, a comfortable bed - these are all factors that make for unforgettable fisting fun and are a must. But whether it's the first time or the tenth, a little nervousness always spreads when he reaches for the glove, spreads the lube on his arm and sits down between your ass cheeks. Remedy this and provide unforgettable horniness with Fist Poppers.
Fist Poppers are aids that put you in a sphere of horniness through their flavors, which you have never known before. The rush is fierce and before you know it, he'll be spreading his ass cheeks willingly for you to give it to him with your fist. Amyl-based Fist Poppers provide a euphoric feeling of warmth, making you ready for boundless pleasure from the bottom of your heart. We often hear from users that the stamina while fucking is additionally increased by the wide range of fisting poppers. Why don't you try it out and see if this is the case for you as well.
Fisting poppers for hornier gay sex
Poppers make it possible for you to stop being tense and cause pain simply because of that. The anal canal itself does not contain any nerve endings that cause pain during fisting. It's the stretching that, coupled with tension, can get really uncomfortable. The warm, relaxing feeling that spreads through you thanks to the poppers automatically loosens up the muscles and orifices, so you can experience everything you're after in bed. Deep fisting is no longer a problem thanks to FF Poppers. Get to know the benefits:
Relaxed fisting Through muscular relaxation
Anal sex with more stamina and power
No more inhibitions in bed
Increase of horniness to the maximum
Poppers for fisting are characterized by the fact that they are particularly strong, act particularly hard and ensure that every anus opens willingly for you. Warm, sensual and highly erotic, these poppers will make you just horny and ready to take the next step.
Poppers for fisting: This is how they work
Fist poppers have a particularly strong pain-relieving and arousing effect, which is based on a rapid dilation of the blood vessels. The arterioles are relaxed, which lowers blood pressure and causes a small lack of oxygen in the brain. This effect, which is not dangerous for you, causes relaxation of your muscles. Not only your arms and legs go limp, but also your anus, which opens willingly for your partner. Now is the perfect moment to penetrate with your hard cock or a whole fist and overcome the barriers.
Fist poppers sensitize your sensations and at the same time allow you to have a higher pain tolerance. They're ideal for fisting, whether you're experienced or it's your first time. Combined with the increase in pleasure and the strong feeling of intimacy, they are the ideal tool for you if you want to perfectly prepare for fisting and an unforgettable night.