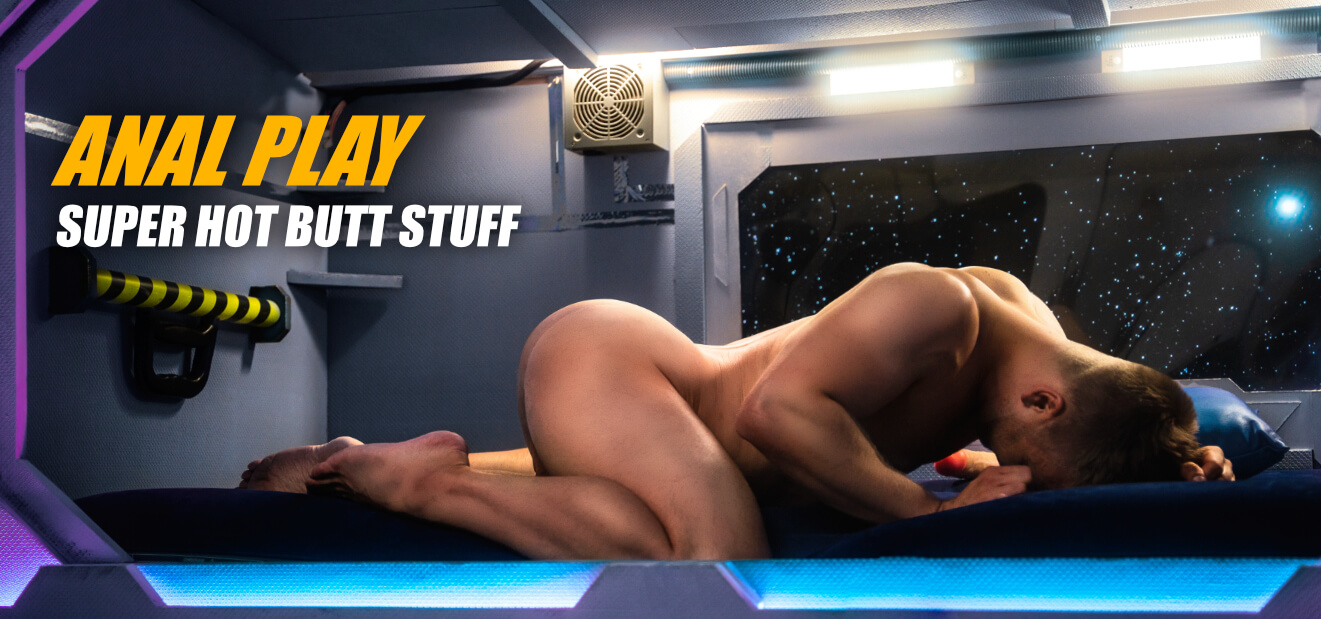 151 Produkte
Anal Dildos: Increase your pleasure from behind!

Dildos are basically the replica of an erect penis. They can be very realistic, for example, with smooth glans, sliding back foreskin, with veined scrotum and shaft. So, it is a sex toy in a classic size and shape. However, in recent years, people went to offer different materials, colors, sizes and shapes - even very abstract.

Whether made of silicone, glass, stainless steel or plastic; whether as strap-on or suction cup dildo; whether with functions such as nubs or vibration for additional stimulation, squirting or as an inflatable variant for stretching; whether in red, black or natural: today you can get any dildo you can imagine and desire. If you've ever looked around for a great pleasure tool, you'll have quickly noticed that there are more dildos than body openings. Just as there are different penis lengths, shapes and thicknesses for men, dildo models are not all different, too. And with sex toys, there are also things that don't exist in nature like that - anal snakes, etc. for the ultimate kick.
Anal dildos for gays
Anal dildos have a specially curved shaft that makes it easier to reach a man's prostate. Also for masturbation, many prefer special anal dildos to get the extra stimulation and thus the ultimate kick.
Advantages of large anal dildos at a glance:
easily reach the prostate and other erogenous zones
more fun during sex - increase in pleasure
variety in bed
perfect for masturbation, but also for playing with your sex partner
ideal preparation for anal fisting (stretching)
for every taste, there is something in terms of size and design
also shapes etc. which are not available in nature
with vibration for double or even triple stimulation
hot feeling of fullness

Use of large anal dildos
In the gay scene, the dildo is mostly used for anal or prostate stimulation. You can use dildos for masturbation, but also in partner intercourse for mutual stimulation of sex play. And dildos are also a perennial favorite during sex parties. Many use dildos to prepare for anal sex (with one or more partners) or fisting (to stretch beforehand). For example, with an inflatable dildo you can stretch your anus little by little and thus reach new heights of performance - and maximum pleasure - during fisting.
Large dildos
For many gays the dildo can't be big enough. That's why we offer you dildos in all sizes: from extra thick to long and slim to extra large. These are not only stiff as a board, big dildos for masturbation and sex parties, but also stretchy models that flexibly find their anal way.
Dildos: Sizes, shapes, colors and models
In our online store for gay toys, poppers, gay sex and anal stimulators you will find different types of dildos: Natural dildos i.e. realistic dildos, dildos with nubs, grooves and other stimulators, double dildos, inflatable dildos for stretching, vibrating dildos, dual dildos, triple dildos, strap-on dildos, anal dildo training sets, anal snakes, uncut dildos with sliding foreskin, squirting dildos, exercise dildos for fisting etc. Dildos made of silicone, stainless steel, glass or plastic; short dildos, long dildos, thin dildos, thick dildos and of course everything in extra; dildos in natural colors, black dildos, red dildos and so on. So you see: Here you will find everything your heart (and ass) desires.
Order dildos for gays in the gay store
You want to buy a big dildo online? We carry different dildo models in our web store in various sizes, shapes and colors: whether for stretching or as an Uncut: dildos with sliding foreskin, single and double dildos, monster cocks, natural and steel dildo, vibrating dildos or strap-on dildos as well as many other items. With us, you will definitely find the right one!