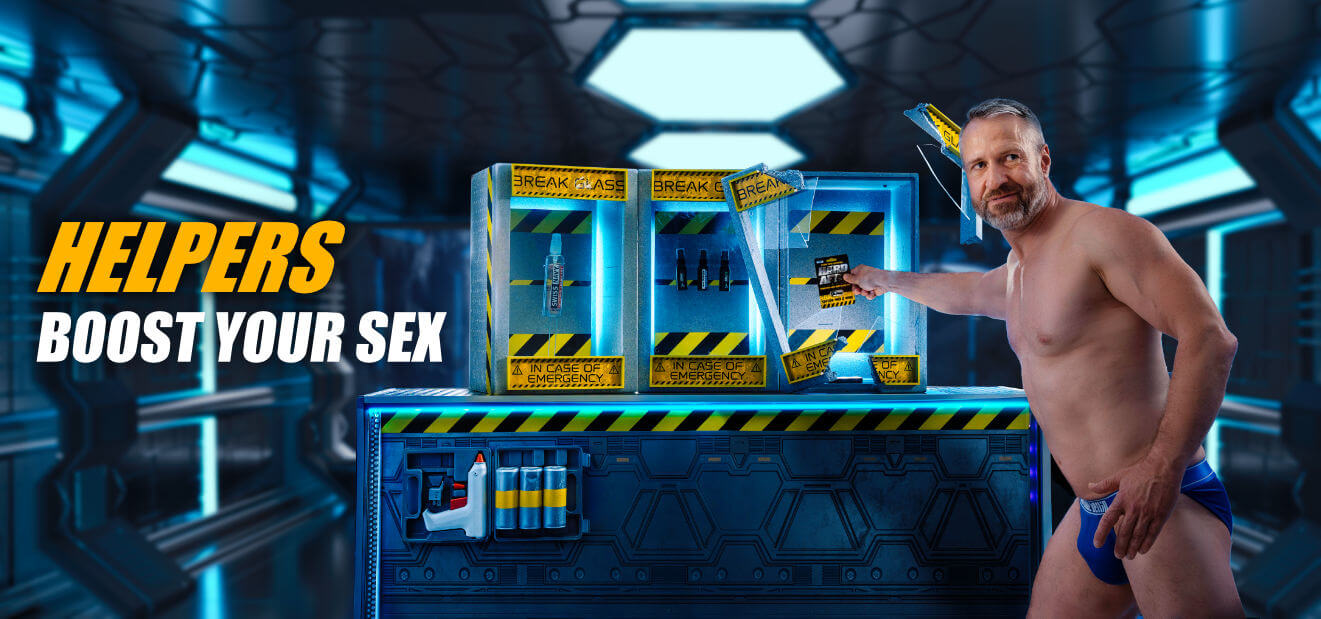 36 Produkte
Water Lubes: Perfect for Safer Sex with Condom
Are you looking for a sexual enhancer that not only works with condoms, but also with your dildo collection? Then Water Lubes are the perfect solution for you. Smooth textures made from natural ingredients provide hours of ecstasy without affecting the silicone of your toys. Unlike silicone-based lubes, the water-based variety is suitable for any surface material, will not damage glass or rubber, and may even be applied to silicone toys.
Water-based lubes are made on a natural basis, are long-lasting, particularly productive and can be washed out of the bedding super easily. Ideally suited for a kinky, juicy pleasure. If you like it especially deep and wet, use an applicator to place the lubricant deep in your or his anus. This way, even deep inside, where your cock tip or the tip of your glass dildo provides intimate moments, there is still enough moisture. Grease-free and gentle to your skin, that's how a good lubricant has to be.
Also suitable for the hardcore area - with THIS you go deeper
Your XL dildo gives you gasps at the very sight of it and you don't know how to sink this huge part into your tight anus? First of all, get the right poppers to relax your muscles and make sure you're ready for that special moment. And then, to make it painless and extra deep, you'll need matching water lubes that are also suitable for hardcore use. The features will convince you too:
usable with gloves and latex condoms
skin care during application
depending on the product with light anesthesia
lubricity for several hours
usable with an applicator
Water-based lubricant is your must-have for enduring sex with your gay boy, for solo sex with your pocket anus and for masturbation pleasure at the highest level. Thanks to the skin-caring properties, you don't need to fear redness, itching or other side effects.
Find your perfect water lubes - for every purpose
You're out at the party of the year and you know you finally want to fuck? Then not only condoms belong in your luggage, but also a tube of water-based lubricant, so you can fuck him on the toilet. You can find water lubes in different sizes, which are available for every purpose. Whether for the quickie on the club toilet or for the wet-happy orgy, directly in your bed. You prefer to do it yourself and don't want to leave your toys out?
Then reach for the water lubricant, because with it even the biggest steam hammer becomes a real pleasure for your ass. Gentle penetration, wonderful guidance and pleasant care for the skin in your anus - what more do you want? And if it shall be the XL-blast, pay attention to a slightly numbing effect. This will make the solo fuck even more pleasant and you can of course penetrate your lover with the biggest dildos and give him the highest pleasure. Everything easy. All water. Everything horny! Fucking without lube? For real gays an absolute no-go, and for you?